In today's digital age, optimizing your online presence for search engines is crucial for success. Search Engine Optimization (SEO) is the key to ensuring that your website ranks well in search results, driving organic traffic, and ultimately growing your business. In this comprehensive guide, we'll walk you through the essential steps to implement SEO effectively in 2023.
Setting the Foundation
Set Up Google Search Console
Google Search Console is a vital tool for webmasters and SEO professionals. It provides valuable insights into how Google views your site, alerts you to any issues, and helps you monitor your site's performance in search results. To set it up:
Step 1: Go to Google Search Console.
Step 2: Add your property (website) and verify ownership through various methods.
Step 3: Submit your sitemap for indexing.
Set Up a Google Analytics Account
Google Analytics is a powerful web analytics tool that gives you insights into your website's traffic and user behavior. To set it up:
Step 1: Go to Google Analytics.
Step 2: Sign in with your Google account and create an Analytics account.
Step 3: Add your website property and get the tracking code.
Step 4: Install the tracking code on your website.
Link Google Search Console to Google Analytics
Linking Google Search Console to Google Analytics allows you to access search performance data directly in your Analytics account. To link them:
Step 1: In Google Analytics, go to Admin.
Step 2: Under Property, select "Property Settings."
Step 3: Scroll down to the "Search Console" section and click "Adjust Search Console."
Step 4: Add your website's property from Google Search Console.
On-Page SEO
Install & Configure an SEO Plug-in
If your website is on WordPress (WP), consider using an SEO plug-in to streamline your on-page optimization efforts. Popular options include Yoast SEO and All in One SEO Pack.
Generate & Submit an XML Sitemap
An XML sitemap helps search engines understand the structure of your website and index its pages efficiently. Most SEO plug-ins can generate sitemaps for you. Once generated, submit it to Google Search Console.
Create a Robots.txt File
A robots.txt file tells search engines which pages or sections of your site should not be crawled or indexed. Make sure your website has a well-structured robots.txt file to avoid indexing irrelevant content.
Check for Manual Actions
Regularly check Google Search Console for any manual actions or penalties imposed on your site. Address and resolve any issues promptly to maintain a healthy SEO profile.
Make Sure Your Site is Being Indexed
Monitor your site's index status in Google Search Console to ensure that search engines are indexing your content correctly. If you notice indexing issues, investigate and fix them.
Keyword Research and Content Strategy
Find the Content With Momentum
Identify the pages on your website that are already performing well. Focus on optimizing and expanding this content to drive more organic traffic.
Identify Your Competitors
Identify your top competitors in your niche or industry. Understanding their strategies can help you refine your SEO approach.
List Converting Keywords
Compile a list of keywords that have led to conversions on your website. These keywords are essential for attracting high-intent traffic.
Conduct a Competitive Keyword Analysis
Perform a competitive keyword analysis to identify valuable keywords that your competitors rank well for but you don't. Keep these factors in mind:
The keywords you analyze should be from the list of conversion keywords you identified above.
They should be keywords that you could rank for or outrank your competitors.
Include multiple competitors in your analysis for more insights.
Include Question Keywords
Question keywords align your content with the needs of prospective customers and drive traffic to your blog posts. Tools like Moz's domain analysis tool can provide insights into question keywords.
Target Intent
Understand the intent behind different search queries (e.g., informational, transactional, navigational) and tailor your content to match user intent.
Prioritize Keywords by Volume & Difficulty
Consider search volume and keyword difficulty when selecting target keywords. High-volume keywords are often more competitive, so balance your strategy with long-tail keywords for specific intent.
Build Keyword Groups
Create semantically related groups of keywords for each term on your list. This helps Google understand the relevance of your content to various search queries.
Integrate Keyword Groups
Ensure that keyword groups are integrated into your existing content or new content creation plan. This maintains a coherent SEO strategy.
Repeat Keyword Research
Keyword trends and user behavior change over time. Periodically revisit and update your keyword research to stay relevant.
Create New Content Based on Your Keywords
Leverage your keyword research to create new, high-quality content. Analyze competitor content that ranks well for inspiration but aim to deliver even better value.
Update or Remove Outdated Content
Identify and improve or remove underperforming or outdated content. Google rewards fresh, valuable content that provides a good user experience.
Boost Readability with Formatting
Improve the readability of your content with headings, subheadings, bullet points, and short paragraphs. User-friendly formatting enhances the user experience.
Enrich Your Content
Enhance your content with various media types, such as data, images, videos, and infographics. Engaging content keeps users on your pages longer.
Keep Content Up-to-Date
Regularly update your content to reflect the latest information in your industry. Google values fresh, accurate content.
Write Evergreen Content
While trending topics have their place, focus on creating evergreen content that remains relevant over time. Google often favors content that stands the test of time.
On-Page SEO Checklist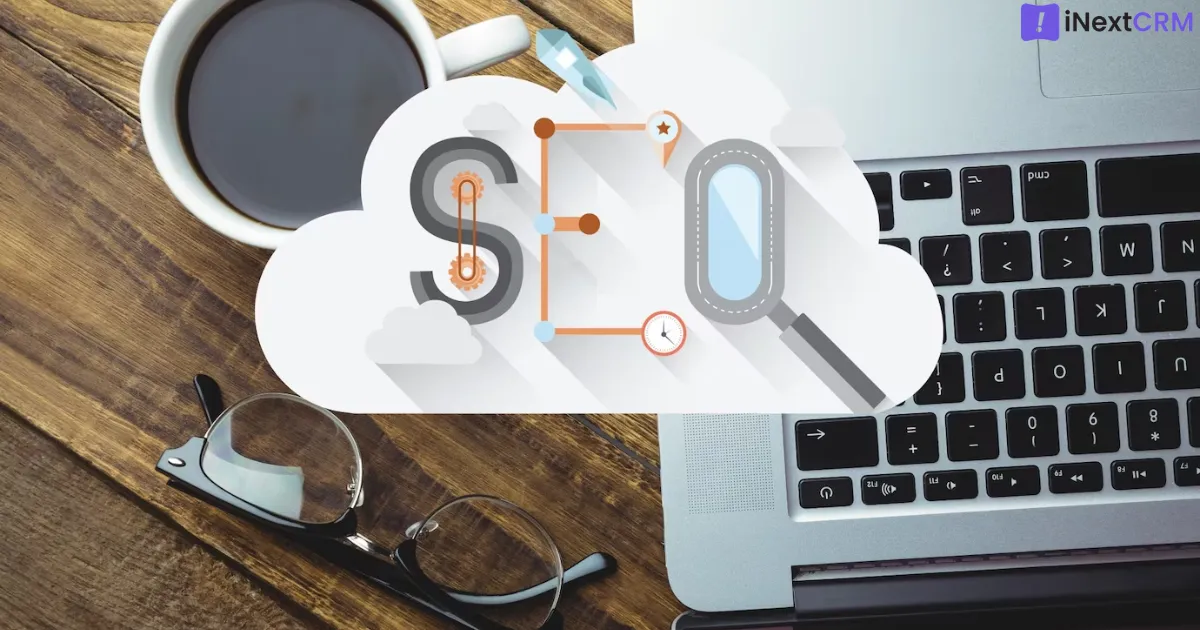 Optimize Page Title Tags
Craft compelling and keyword-rich page titles that accurately reflect the content of each page. Titles are crucial for click-through rates in search results.
Fix Meta Descriptions
Meta descriptions provide a concise summary of your content in search results. Optimize them with your primary keyword, a call-to-action, and a length of 110-145 characters.
Double-Check H1 Tags
Ensure that each page has a single H1 tag that includes the primary keyword and accurately represents the content.
Do a WDF*IDF Analysis
Conduct a WDF*IDF analysis to identify relevant terms and keywords to include in your content for improved relevance and ranking.
Optimize Images
Optimize images by using descriptive file names, alt tags, and including secondary keywords. Compressed images improve page load times.
Improve Internal Linking
Create a logical internal linking structure that helps users navigate your site and search engines understand the hierarchy of your content.
Find & Fix Keyword Cannibalization
Identify and resolve keyword cannibalization issues where multiple pages compete for the same keywords. Consolidate content when necessary.
Create SEO-Friendly URLs
Craft SEO-friendly URLs that are descriptive, include keywords, use hyphens, and reflect the content hierarchy.
Off-Page SEO
Start with a Link Intersect Analysis
Conduct a link intersect analysis to discover sites linking to your competitors but not to you. Reach out to these sites for backlink opportunities.
Respond to HARO Queries
Participate in Help a Reporter Out (HARO) to become a credible source for journalists and gain backlinks from news sources.
Reclaim Unlinked Mentions & Broken Backlinks
Identify unlinked mentions and broken backlinks to your site and reach out to webmasters for link placement or fixing.
Set-up & Optimize Google My Business
Optimize your Google My Business profile to enhance your local SEO efforts and improve visibility in local search results.
Technical SEO
Use HTTPS
Implement HTTPS to ensure a secure connection and improve search rankings as Google considers it a ranking factor.
Check Your Core Web Vitals
Monitor and optimize Core Web Vitals to enhance user experience, including page loading speed, stability, and interactivity.
Get Mobile-Friendly
Ensure your website is mobile-friendly, as Google primarily uses the mobile version for indexing and ranking.
Find & Fix Crawl Errors
Regularly check for crawl errors in Google Search Console and fix them to ensure proper indexing.
Check for Canonical Tags
Implement canonical tags to resolve duplicate content issues and guide search engines to the correct source.
Add Structured Data
Utilize structured data (schema markup) to provide context to search engines and enhance your listings in SERPs.
Check for Duplicate Versions of Your Site
Consolidate multiple URL variations of your site through 301 redirects to prevent duplicate content issues and maintain link equity.
Inspect URLs with Google Search Console
Use the URL Inspection Tool in Google Search Console to diagnose and address issues on specific pages affecting organic traffic.
Identify & Fix Broken Links
Regularly check for broken links on your website and fix them to provide a better user experience and maintain SEO rankings.
Check Page Depth
Minimize the number of clicks required to access essential content on your site to improve user experience and SEO.
Find & Fix Orphaned Pages
Identify and address orphaned pages (pages without internal links) to ensure they are accessible to both users and search engines.
Implementing this complete SEO checklist in 2023 will set your website up for success in search engine rankings and drive organic traffic. Remember that SEO is an ongoing process, and staying updated with industry changes and user trends is essential for long-term success.
For CRM Solution or Business Automation Service, feel free to reach us at biz@inextcrm.com or call/WhatsApp at +91-7506506672.