Difficult clients, in all their varied forms, are a challenge many professionals face at some point in their careers. These demanding, indecisive, or even unreasonable clients can test your patience and skills. However, with the right strategies and approaches, you can navigate these interactions successfully and maintain positive client relationships.
Identifying Difficult Clients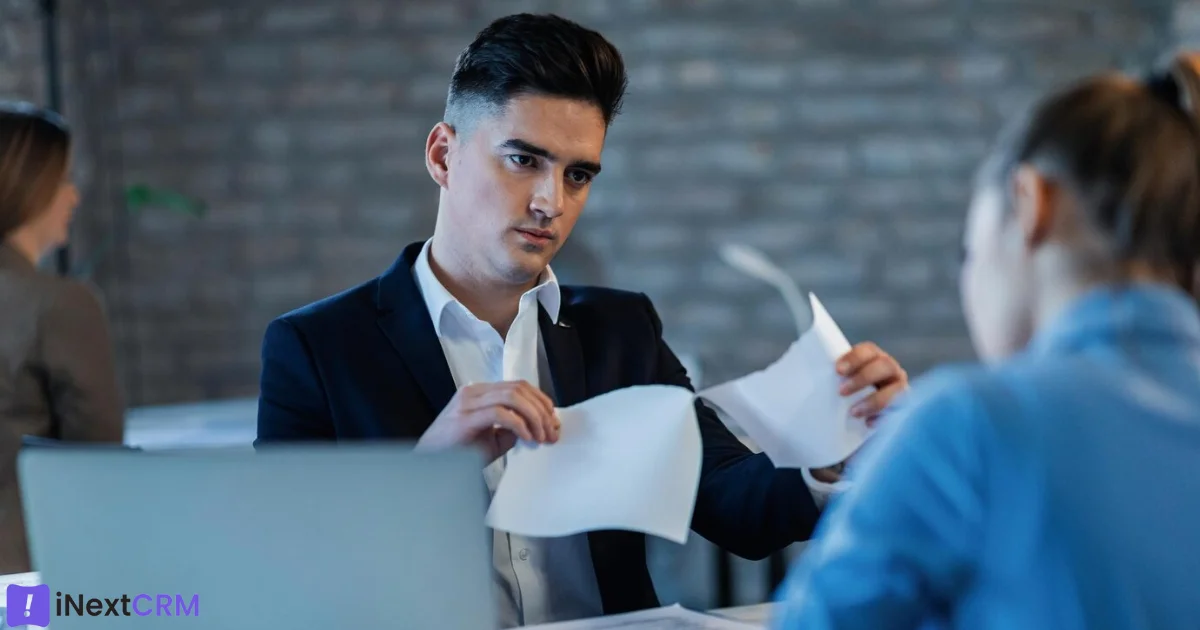 Difficult clients often exhibit behaviors like constant complaining, unrealistic expectations, or a lack of cooperation. Here are some examples of challenging client behaviors:
The Perfectionist: This client has exceedingly high standards and may request numerous revisions, potentially causing delays.
The Ghost Client: Unresponsive and hard to reach, these clients can delay decision-making.
The Scope Changer: These clients frequently modify project requirements without considering the impact on timelines or resources.
The Impatient Rusher: These clients have unrealistic expectations for project timelines and demand rapid results.
The Negative Naysayer: Perpetually dissatisfied, these clients focus on problems rather than solutions.
The Endless Debater: These clients challenge almost every decision, prolonging discussions unnecessarily.
Dealing with Difficult Clients [8 Ways]
Establish Clear Expectations: Set clear expectations from the start, including project scope, timelines, and limitations. Regularly check in to ensure alignment.
Utilize Active Listening Skills: Pay attention to both words and non-verbal cues. Ask clarifying questions and provide feedback to show engagement.
Provide Regular Updates: Keep clients informed about project progress, sharing milestones, achievements, and challenges transparently.
Document The Situation: Maintain records of interactions, emails, and relevant documentation to protect yourself in disputes.
Develop Conflict Resolution Strategies: Address conflicts constructively, using methods like active problem-solving or mediation.
Offer a Solution: Focus on offering solutions rather than dwelling on problems. Propose alternative approaches or compromises.
Terminate The Client: In extreme cases, consider terminating the client relationship professionally and courteously.
Stay Professional and Courteous: Maintain professionalism, even in challenging situations, to set a positive example and defuse tense interactions.
Conclusion
Dealing with difficult clients is part of any professional's journey. By mastering active listening, empathy, and clear communication, you can turn challenges into opportunities for growth and client satisfaction. Each encounter is a chance to refine your skills and strengthen client relationships. With the right strategies and a proactive mindset, you can navigate these situations successfully and ensure that projects run smoothly while clients feel genuinely valued.
Streamline Client Communication with iNextCRM
Organize all client interactions & communications in one platform – a white label portal to share proposals, invoices, onboarding documents, feedback forms, project scope documents, and more. Start Your 14 Day Free Trial!
For CRM Solution or Business Automation Service, feel free to reach us at biz@inextcrm.com or call/WhatsApp at +91-7506506672.