Built with love for growing businesses
Simple, Transparent and Fair Pricing
Simple & Affordable Price
Energize your business with advanced CRM
Manage projects from start-to-finish
Efficiently and effectively support customers
Most Popular
Oversee and run the entire business from one place
"Remarkable Business Growth"
Thanks to iNextCRM, I've achieved remarkable sales growth while keeping our customers happier than ever. It's a win-win solution!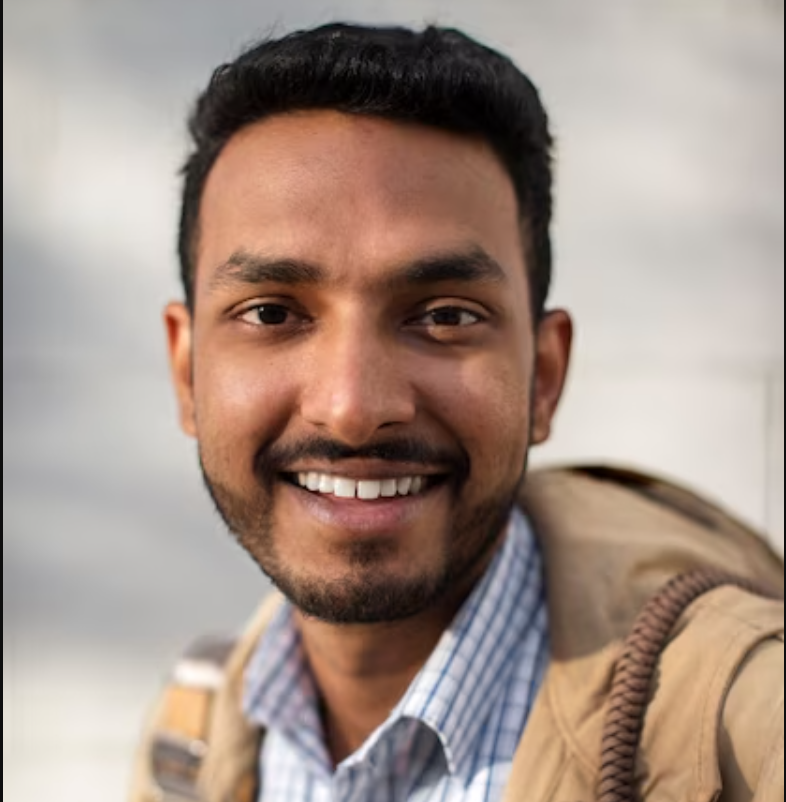 Top-rated features for service business
Top Features
Store all your essential data, including project files, support ticket attachments, lead and proposal materials, and more, securely in the cloud. Access your data from anywhere, ensuring you have the information you need at your fingertips.
Our dedicated support team is here to assist you in setting up and effectively managing your CRM instance. We're committed to providing you with the guidance and assistance you need to make the most of your CRM experience
Access on-demand training resources, including explainer recorded videos and a comprehensive knowledge base. We're here to ensure your team is well-equipped with the knowledge and skills to utilize iNextCRM to its fullest potential
Take full control of your CRM's branding. With white-labeling, you can replace iNextCRM branding with your own domain URL and brand logo, ensuring a seamless and professional experience for your users. Make the CRM truly yours with this customization option.
Core Features
Effectively manage user access and permissions within your CRM. Create and edit user profiles as needed to maintain a secure and organized environment
Empower your CRM users (staff members) to manage their individual profiles. They can update profile pictures, bios, passwords, and other details to personalize their experience.
Each customer company can add and manage multiple contacts, ensuring that you have a comprehensive database of all relevant individuals.
Maintain a centralized customer database and engage with your clients more effectively, streamlining your customer relationship management processes.
Exercise complete control over what your customer contacts can access when they log in to your client portal. Manage their visibility of items such as invoices, proposals, and control the types of email notifications they receive.
Stay organized with a personal to-do list that allows you and your staff members to manage daily tasks efficiently.
Create and assign tasks to your team members, improving workflow efficiency. Tasks can be created for projects, tickets, customers, and more.
Assign a single task to multiple team members and add multiple followers to tasks. You can also create checklists within tasks, further enhancing your ability to manage complex workflows smoothly.
Team members can start task timers while working on a task, and administrators can review time logs for monitoring and reporting purposes.
Facilitate group discussions, allowing team members to share ideas and opinions. They can also share documents within the discussion thread, promoting collaboration.
Access a dashboard calendar that displays all your tasks, reminders, appointments, and more, providing an at-a-glance view of your schedule and commitments.
Set reminders and receive alerts for various aspects of iNextCRM, including contracts, projects, tickets, leads, invoices, proposals, and more.
iNextCRM triggers push notifications and email notifications at various stages of your workflow management, ensuring you stay informed and responsive.
Create your own branded client portal with your logo and domain URL. Clients can log in to connect with your team, access projects, invoices, proposals, make payments, raise support tickets, upload files, and more.
Develop knowledge base articles to share with your customer base, allowing them to find primary help resources before reaching out for support.
Access HelpDesk documents and the iNextCRM knowledge base directly within your CRM instance. Simply navigate to the HelpDesk Tab to access these valuable resources.
Set and track goal progress, such as total invoices, leads, and other key performance indicators. Announcements: Send announcements and notifications to clients or staff members to keep them informed and engaged.
Upload and manage your organizational files effectively in the cloud, ensuring easy access and collaboration among team members.
Advanced Sales Tools
Add, sync, edit, import, and manage leads with ease. Set reminders for follow-ups, assign leads to team members, and leverage advanced lead management capabilities.
Efficiently import leads in bulk, allowing you to upload multiple leads simultaneously for streamlined lead data management.
Seamlessly convert leads to customers with a single click when a lead progresses through the sales pipeline.
Effectively manage your sales pipeline, allowing you to estimate future closure forecasts and gain insights into your sales prospects.
Integrate lead forms into your website to simplify the process of capturing and inserting leads directly into iNextCRM.
Monitor and analyze your sales and closure forecasts within the proposal pipeline, helping you make informed decisions.
Create and manage sales proposals effortlessly. With a one-click option, send proposals to customer emails for quick and convenient sharing.
Design visually appealing proposal templates to expedite the proposal sharing process, ensuring a professional and efficient approach.
Expand your business reach by configuring and managing multiple currencies within iNextCRM, accommodating global transactions.
Efficiently create, import, and manage sales items in one centralized location. Connect these items seamlessly with proposals, invoices, ProForma documents, and more.
Generate and share online invoices with both offline and online payment options. Enhance the customer experience with beautifully designed web invoice views.
Create and share Proforma invoices with your customers, with automatic conversion to payable invoices upon acceptance.
Receive payments using multiple payment gateways, offering a convenient and centralized location to manage all your payments, both online and offline.
Generate credit notes to provide credits or refunds to customers. These credit notes can be easily adjusted against invoices for the same client.
Efficiently manage all your expenses in a single location, including the creation of expense categories as needed for accurate financial tracking.
Define and configure tax slabs applicable to your business, both for invoices and expenses, ensuring compliance and accurate financial reporting.
Create and manage contracts or agreements with your customers. Enable customers to electronically sign contracts, streamlining the contract management process.
Design professionally crafted contract templates to automate and expedite your contract management procedures.
Integrate your preferred payment gateways, allowing you to accept payments from customers worldwide and across various payment methods.
Project Management
Create and manage complex projects effortlessly using the user-friendly Project Management CRM system.
Establish a master project template that can be easily reused as the foundation for new projects, saving time and ensuring consistency.
Set multiple milestones for your client projects to effectively track and manage project progress.
Streamline your workflow by creating recurring tasks, saving time, and specifying how often these tasks should be automatically generated.
Indicate whether tasks are billable for invoicing purposes or chargeable based on the hours consumed by each task.
Seamlessly generate and manage project-related invoices. Connect invoices to specific projects, allowing clients to view related invoices conveniently.
Keep tabs on your estimated project budget versus the actual project expenses to ensure financial transparency and accountability.
Foster collaboration by creating discussion threads within projects. Allow assignees, clients, and team members to participate and share files, facilitating effective communication.
Centralize all project files in one location for easy access and organization. Grant clients access to view project files as needed.
Enable clients to actively participate in project execution by commenting on discussions, tasks, uploading attachments, making payments for invoices, and engaging in various project-related activities within the client portal.
Customer Support Management
Easily manage all customer tickets and issues in one centralized location. You can even create tickets on behalf of your customers, streamlining the support process.
Create a support knowledge base and incorporate it into your support ticket responses. The knowledge base is also accessible within your client portal, providing self-help resources for your customers.
Simplify ticket creation by syncing email addresses to the support system. When customers send emails to the synced address, they are automatically converted into support tickets.
Collect feedback from your customers on support tickets to enhance the quality of your service.
Create predefined email responses to common inquiries. These templates can be used when replying to tickets, saving valuable time and ensuring consistency in responses.
Organize your support operations efficiently by creating and managing multiple support departments such as support, billing, legal, sales, and more.
Seamlessly integrate a web-to-ticket form on your website, streamlining the ticket creation process for customers visiting your site.
Add private notes to tickets for your staff members' reference. Set reminders on tickets to help manage and prioritize tasks, ensuring efficient ticket resolution.
Convert support tickets into tasks, enabling you to handle complex tasks by assigning them to multiple team members. This feature simplifies task management and streamlines ticket-related activities.
Reports
Generate detailed reports specifically focused on your leads. Gain insights into lead acquisition, conversion rates, and other lead-related metrics.
Dive deep into your sales performance with comprehensive reports. Analyze sales trends, revenue, and sales team performance to make informed decisions.
Compare your expenses to your income to gain valuable financial insights. Identify areas where cost savings or revenue growth can be achieved.
Track and analyze your expenses efficiently. Get a clear picture of where your money is going and make data-driven decisions to optimize your budget.
Access a variety of standard reports that cover different aspects of your business. These reports provide essential data for evaluating your operations and making strategic choices.
Easily export reports to Excel or CSV formats. This feature allows you to manipulate and analyze the data further using spreadsheet software.
Create polished PDF reports suitable for presentations and sharing. Share key insights and findings with stakeholders in a professional format.
Customization
Personalize the user interface to align with your branding and preferences. Customize elements such as menu colors, header colors, and more to create a cohesive look and feel.
Tailor CRM preferences to your specific needs. Adjust settings related to invoices, payments, customer management, and more to match your business requirements.
Enhance your CRM's data collection capabilities by adding custom fields. Capture unique data points that are essential for your business processes.
Craft personalized email templates to streamline your communication efforts. Send customized emails to clients, leads, and team members for a more tailored approach.
Customize system-generated email templates to add a professional touch to your automated communications. Ensure that your CRM emails reflect your brand identity.
Improve email deliverability by configuring your CRM to use your SMTP server for system-generated emails. This ensures reliable email communication.
Integrate custom scripts into your CRM instance to extend its functionality. Incorporate tools like Google Analytics, LiveChat, or other third-party services seamlessly into your CRM workflow for enhanced capabilities.
Integrations
Seamlessly integrate with Google's APIs to enhance your CRM's functionality. Access features like Google Maps, Google Calendar, and other Google services to streamline your operations.
Integrate multiple payment gateways to facilitate easy and secure online transactions. Offer your customers various payment options for added convenience.
Connect with an SMS gateway to enable text messaging capabilities within your CRM. Send important updates and notifications to your customers and team members via SMS.
Integrate with WhatsApp's API to communicate with your customers and team members using this popular messaging platform. Send messages, updates, and notifications via WhatsApp for effective communication.
Leverage the Brevo Marketing API to enhance your marketing efforts. Connect with Brevo Marketing services to manage campaigns and marketing data within your CRM.
Enable real-time notifications and updates using the Pusher API. Keep your team informed and engaged with instant notifications delivered directly to your CRM.
Integrate with the Zoom API to schedule and manage virtual meetings and webinars directly from your CRM. Streamline your video conferencing activities for improved collaboration.
Sync your CRM with Google Calendar to manage appointments, meetings, and events seamlessly. Access your calendar within the CRM for efficient scheduling.
Easily access and manage files stored in your Google Drive using the Google Drive Picker integration. Share and collaborate on documents effortlessly.
Connect with the Dropbox API to access and manage files stored in your Dropbox account directly from your CRM. Simplify file management and sharing.
Integrate the ChatGPT API to enhance customer support and communication. Utilize AI-powered chatbots and virtual assistants to provide quick and accurate responses to customer queries.
Gain access to APIs that allow you to extend and customize the functionality of your CRM. Integrate with other applications and services to create a comprehensive business ecosystem.
Not sure which plan is right for you?
Schedule a demo with us, and we'll assist you in selecting the ideal plan tailored to your requirements.
Advantages
Delivering value on three fronts
The iNextCRM advantage
FAQs
Frequently Asked Questions
Yes, we would be happy to demonstrate iNextCRM through a web conference at your convenience. The demo is a one-hour session. To schedule your personal session, please click here to schedule a demo.
We're fervent about keeping your data safe and secure. Our facilities feature stringent 24/7/365 security with video monitoring, biometric access, and advanced fire, flood, and theft monitoring systems. Our network security system employs the latest encryption and intrusion detection and prevention technologies.
We accept payment via Visa, MasterCard, American Express, and PayPal. We also accept payment via bank transfer or check transfer for yearly subscriptions. For more details, please contact biz@inextcrm.com.
You are not bound by any contracts or commitments. iNextCRM is a pay-as-you-go service (monthly or yearly), so you can make changes to your plan whenever you need to.
Of course, you can! Log in to iNextCRM, click the Upgrade link on the Home page, and follow the steps on the Subscription page to switch to a new plan.
For customers of our paid editions, you automatically have access to our Standard support. You also have the option to opt-in for one of our paid support plans that promises faster responses, dedicated onboarding, and more. Explore support plans
Yes, we do have end-to-end services that cover everything from requirement gathering to setup and onboarding. We have dedicated programs for SMEs and Enterprises so that the different requirements and needs are addressed effectively. Explore Knowledge Base or Explore Support Plans
You can connect with us instantly through live chat (24x5) or by writing to us at biz@inextcrm.com.
Still, have any Question? We'll put you on the right path.