In today's ever-evolving business landscape, companies are continually seeking innovative strategies to expand their offerings and diversify their revenue streams. One such dynamic approach gaining significant traction is the transformation of services into tangible products. This transition allows businesses to reach a broader audience, offering fresh avenues for customer engagement and differentiation in a competitive market. Let's explore the concept of making products out of services and understand how it can be a potent tool for business growth and diversification.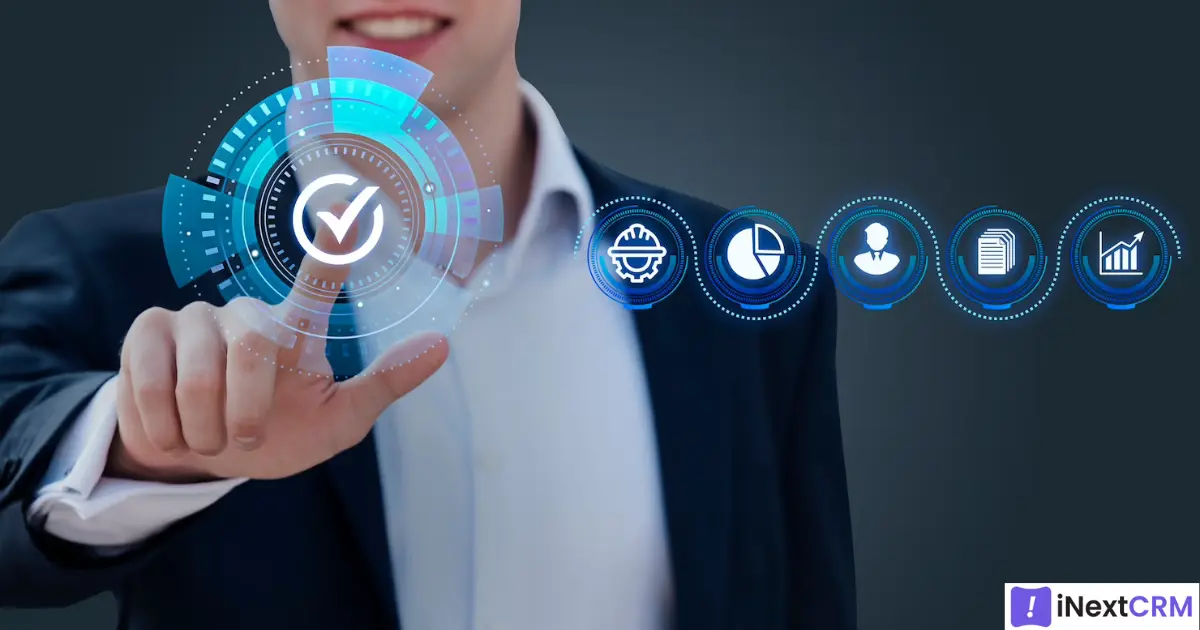 Benefits Of Creating Products From Services
Diversification of Revenue Streams: By creating products from services, businesses add new revenue streams, reducing dependence on a single source of income. This diversification enhances financial stability.
Increased Profitability: Products often yield higher profit margins compared to services. Economies of scale in production and sales contribute to enhanced profitability.
Brand Recognition and Differentiation: Introducing products helps build brand recognition and sets businesses apart from competitors. These products can be marketed to a broader audience, further strengthening brand presence.
Improved Customer Engagement: Offering products allows businesses to interact with customers in novel ways, potentially leading to increased customer satisfaction and loyalty. Customers engage with products differently than with services.
Innovation: Transforming services into products presents an opportunity for businesses to innovate and distinguish themselves from their competitors, fostering long-term success.
What are Service Products?
Service products represent a process of converting a service provided by a business into a tangible product that customers can purchase. This transformation revolves around identifying the core value that the service delivers and finding creative ways to package it into a product available for customer acquisition.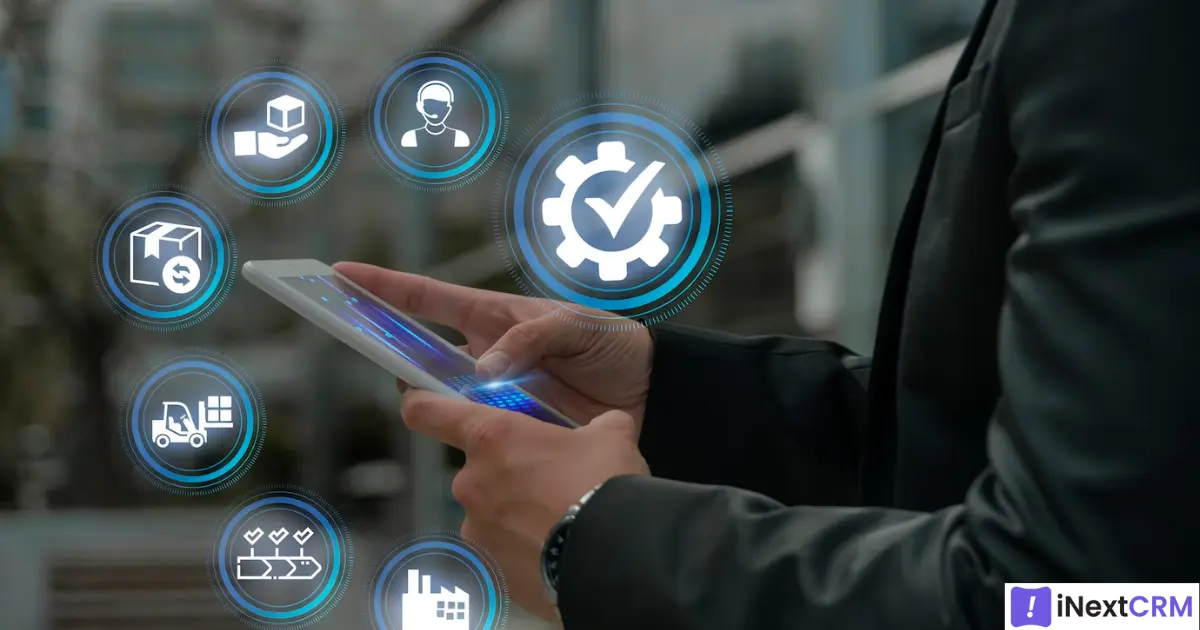 Types Of Services:
Professional services: These include consulting, legal, accounting, and other specialized services.
Financial services: Banking, insurance, and investment services fall into this category.
Healthcare services: Medical, dental, and wellness services fall under healthcare.
Transportation services: Airlines, taxi services, and logistics companies provide transportation services.
Hospitality services: Hotels, restaurants, and event venues offer hospitality services.
Educational services: Schools, colleges, and e-learning platforms provide educational services.
Personal services: Hair salons, spas, and personal coaching fall into this category.
Information services: These services involve data, news, and content provision.
How Services Differ from Products?
To fully grasp the concept of making products out of services, it's essential to understand the differences between these two:
Tangibility: Services are intangible, while products are tangible and can be seen, touched, or held.
Production: Services are often produced and consumed simultaneously, whereas products are manufactured before reaching customers.
Customization: Services can be highly customized to individual needs, while products are generally standardized.
Quality Control: Products can undergo rigorous quality control before reaching customers, while service quality can be more variable.
Perishability: Services are perishable and can't be stored, while products can be stocked and sold over time.
Pricing: Services are often priced based on time and expertise, while products have set prices.
Why Turn Services into Products?
Several compelling reasons drive businesses to consider the transformation of services into products:
Scalability: Products can be scaled up more easily than services, allowing businesses to reach a broader market.
Consistency: Products can offer a consistent experience, eliminating variability in service quality.
Convenience: Customers appreciate the convenience of products, as they can be purchased and used at their discretion.
Branding: Successful product lines can strengthen a brand's reputation and recognition.
Competitive Advantage: Offering unique products can give businesses a competitive edge in the market.
Challenges of Offering Services
While services have their merits, they come with unique challenges:
Perishability: Services can't be saved for later use, making it challenging to manage demand fluctuations.
Customization: Customizing services for each customer can be resource-intensive.
Quality Control: Maintaining consistent service quality can be challenging.
Pricing: Pricing services accurately can be complex, especially when customized for each client.
Competition: The service industry is often highly competitive, with numerous players vying for market share.
Advantages of Turning Services Into Products
When businesses successfully transition services into products, they enjoy several advantages:
Standardization: Productized services are more standardized and less prone to variability.
Scalability: Products can be scaled up to reach a broader audience.
Branding: Successful products enhance brand recognition and differentiation.
Customer Satisfaction: Offering products can lead to higher customer satisfaction due to convenience and consistency.
The Process of Turning Services into Products
The journey from service to product involves several key steps:
Identify the Core Service: Begin by pinpointing the primary services your business offers, focusing on those with the most potential for productization.
Define the Product: Clearly outline the product's key features, benefits, and target audience.
Develop the Product: Utilize existing service resources to create the product.
Test the Product: Thoroughly test the product to ensure it meets quality standards.
Launch the Product: Introduce the product to the market with effective marketing strategies.
Monitor and Evaluate: Continuously monitor the product's performance, gather customer feedback, and make improvements as necessary.
Identifying Opportunities to Create Products
To identify opportunities for creating products from services, businesses can follow these steps:
Conduct Market Research: Analyze market trends, customer needs, and competition to identify gaps and opportunities.
Analyze Customer Feedback: Gather feedback from existing customers to understand pain points and unmet needs.
Monitor Trends: Stay updated with industry trends and emerging technologies that could facilitate productization.
Identify Areas of Expertise: Recognize your business's areas of expertise and how they can be translated into valuable products.
Brainstorm Product Ideas: Brainstorm potential product concepts that align with your core services and customer demands.
Evaluate Feasibility: Assess the feasibility of each product idea, considering factors like resource availability and market demand.
Mapping The Service To A Product
Creating a successful product from a service requires a structured approach:
Identify the Core Service: Choose a service that can be effectively transformed into a product.
Define the Key Features and Benefits: Clearly outline what makes your product valuable and unique.
Determine the Product Form: Decide whether your product will be physical, digital, or a combination of both.
Develop a Prototype or Minimum Viable Product (MVP): Create a working prototype to test your product concept.
Refine and Iterate: Gather feedback from early users and refine your product based on their input.
Launch the Product: Once you're satisfied with the product's quality, introduce it to the market.
Monitor and Evaluate: Continuously assess your product's performance and gather customer feedback for ongoing enhancements.
Designing The Product
Designing your product requires careful consideration:
Conduct Market Research: Understand your target market's preferences, needs, and pain points.
Define the Product Requirements: Clearly outline what your product should achieve and the problems it should solve.
Create a Product Design Brief: Develop a comprehensive design brief that serves as a roadmap for your product's creation.
Develop Product Prototypes: Build prototypes to visualize your product and make improvements.
Refine the Product Design: Continuously refine the design to ensure it aligns with your goals and customer expectations.
Develop the Final Product: Once the design is complete, move forward with the production of the final product.
Test the Final Product: Thoroughly test the final product to identify and address any issues.
Launch the Product: With a polished product, launch it effectively to your target audience.
Monitor and Evaluate: Post-launch, gather user feedback and assess the product's performance to make necessary improvements.
Developing The Product
Developing a service into a product involves a series of crucial steps:
Identify the Core Value Proposition: Clearly define what your product aims to deliver to customers.
Define the Target Market: Identify the ideal customers for your product and tailor it to meet their needs.
Develop the Product: Utilize your existing service resources and expertise to create the product.
Test and Iterate: Continuously test your product and make improvements based on user feedback.
Utilize Existing Service Resources: Leverage your service infrastructure and knowledge to simplify the product development process.
Keep the Product Simple: Avoid unnecessary complexities and focus on delivering a straightforward, valuable product.
Examples of Successful Products Created From Services
Several businesses have effectively turned services into successful products. Here are notable examples:
HubSpot: Originally a marketing and sales software platform, HubSpot expanded its offerings into educational content and certification programs.
Mailchimp: Known for email marketing services, Mailchimp developed additional tools for website building and e-commerce.
iNextCRM: iNextCRM, initially a CRM solution, evolved to offer comprehensive business automation services.
Hootsuite: Hootsuite, a social media management platform, expanded its services to include educational courses on social media marketing.
Basecamp: Basecamp, a project management software, offers additional resources like guides and templates for effective project management.
Tips for Creating Products From Services
Successful service-to-product transformations require careful planning. Consider these essential tips:
Identify a Market Need: Ensure your product addresses a genuine market need or problem.
Focus on Customer Needs: Prioritize customer needs and preferences when designing your product.
Leverage Your Expertise: Utilize your industry knowledge and expertise to create a valuable product.
Test and Iterate: Continuously test your product and make improvements based on user feedback.
Consider Pricing and Packaging: Determine the right pricing strategy and packaging for your product to maximize its appeal.
Build a Distribution Strategy: Plan how you'll distribute and sell your product to reach your target audience effectively.
Focus on Customer Support: Provide excellent customer support to enhance the overall customer experience.
Focus on Customer Needs
Understanding your customers is paramount:
Understand Your Customers: Gain deep insights into your customers' preferences and pain points.
Identify Pain Points: Recognize the specific challenges your product can address.
Focus on Key Features: Prioritize features that directly address customer needs.
Test and Iterate: Continuously refine your product based on customer feedback.
Provide Excellent Customer Support: Offer top-notch customer support to ensure satisfaction.
Utilize Existing Service Resources
Leveraging your existing resources can streamline the transformation:
Identify Available Resources: Determine which service resources can be utilized for product development.
Evaluate Resources: Assess the suitability of these resources for the productization process.
Plan Utilization: Strategically plan how to harness these resources effectively.
Utilize Resources: Implement your resource utilization plan.
Monitor and Optimize: Continuously monitor resource usage and optimize as needed.
Use Customer Feedback To Improve The Product
Customer feedback is invaluable:
Gather Feedback: Solicit feedback from customers to understand their experiences.
Analyze Feedback: Analyze the feedback data to identify recurring issues and areas for improvement.
Prioritize Issues: Focus on addressing the most critical issues and enhancements.
Develop Solutions: Create solutions to the identified problems or opportunities for improvement.
Test and Iterate: Implement changes and iterate based on ongoing feedback.
Communicate with Customers: Keep customers informed about improvements and changes.
Keep The Product Simple
Simplicity is key to success:
Easy to Use: Design your product to be user-friendly and intuitive.
Cost-Effective: Ensure the product is cost-effective to produce and maintain.
Faster Time to Market: Minimize complexities to expedite product development.
Greater Scalability: A simple product is often more scalable and adaptable to evolving needs.
Final Thoughts
The transformation of services into products can be a game-changer for businesses seeking growth, diversification, and innovation. While the journey from service to product can be challenging, the rewards in terms of revenue diversification, increased profitability, and enhanced brand recognition are well worth the effort.
At iNextCRM, we understand the significance of adapting to evolving business trends and customer needs. Our CRM solution and business automation services are designed to empower businesses to succeed in a competitive landscape. If you're ready to explore CRM solutions or business automation services, feel free to reach out to us at biz@inextcrm.com or call/WhatsApp us at +91-7506506672. We're here to help you transform your business and embrace new opportunities.