Table Of Contents
Sales Funnel – The Definition
What are sales funnel metrics?
Understanding the Sales Funnel Metrics

Number Of Visitors
Leads
Conversion Rate
Total Sales
Customer Lifetime Value (CLV)
Average Order Value
Churn Rate
Takeaway
Measuring and optimizing your sales funnel is like having a treasure map for your business growth. It's your guide to converting leads into loyal customers efficiently. In this comprehensive guide, we'll explore the critical sales funnel metrics that can supercharge your business's growth.
Sales Funnel – The Definition
Let's start with the basics – the sales funnel. A sales funnel is the journey your potential customers take from initial awareness to making a purchase. It's like a pathway guiding individuals from the moment they discover your products or services to the point of becoming paying customers.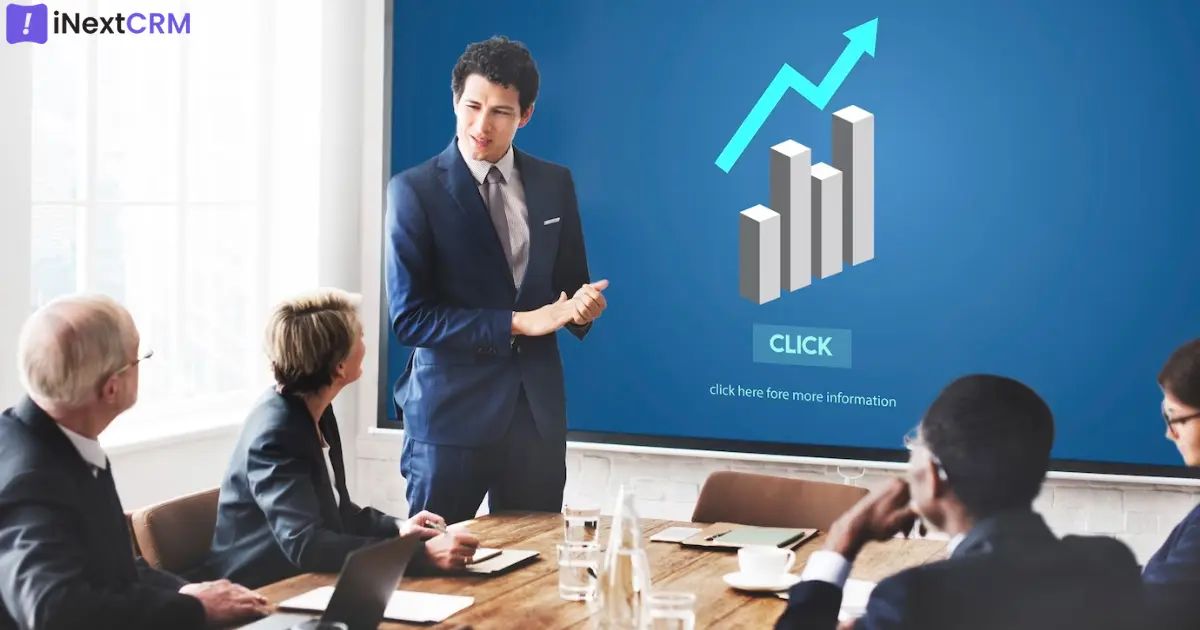 Your ability to measure and optimize the sales funnel is not just about understanding your clients' journey; it's about enhancing your processes for identifying potential clients more effectively.
A typical sales funnel has four stages: awareness, interest, desire, and action. The success of your sales and marketing funnel hinges on how strategically you guide potential clients through each of these stages until they become loyal customers.
What are sales funnel metrics?
Sales funnel metrics are the key performance indicators (KPIs) that you use to gauge the effectiveness of your sales funnel. Think of them as the vital signs of your business's growth. These metrics help you assess how efficiently you're guiding potential customers from the initial stage to making a purchase.
Understanding these metrics and using them effectively can be a game-changer for your business. They provide valuable insights into your sales process, helping you make data-driven decisions to enhance your sales and marketing efforts.
Understanding the Sales Funnel Metrics
Metric #1: Number Of Visitors
Traffic
The number of visitors to your website or landing pages is a crucial sales funnel metric. These visitors represent potential customers at various stages of the buying process. While traffic alone doesn't guarantee sales, it's the starting point for other important KPIs later in the funnel.
By monitoring your traffic numbers and continuously improving your website design, content, and user experience, you increase the likelihood that visitors will progress from leads to customers.
Calculation: Add up the number of leads generated through various channels during a specific period.
Metric #2: Leads
Leads
Leads are the lifeblood of your sales funnel. These are individuals who have shown interest in your products or services. They can be newsletter subscribers, website visitors, or those who have reached out to you via email or other means.
It's not just about quantity; it's also about lead quality. Focus on the relevance of leads to your business, their actual need for your services, and their potential to convert into paying customers.
Calculation: Total Sales ÷ Total Number of Leads
Metric #3: Conversion Rate
Conversion Rate
The conversion rate is the percentage of leads that successfully convert into customers. It's a critical metric because it tells you how effective your sales funnel is at turning potential customers into paying ones.
This conversion can mean different actions, such as making a purchase, downloading a resource, subscribing to an email list, or signing up for an event. Analyzing your conversion rate helps you identify what's working and optimize your processes.
Calculation: (Number of Conversions ÷ Total Number of Sales Qualified Leads) x 100
Metric #4: Total Sales
Total Sales
At the end of the day, it's all about revenue. Total sales represent the actual revenue generated within a specific period. This metric is the ultimate measure of your sales and marketing efforts' success.
Tracking total sales helps you evaluate the effectiveness of your sales funnel and measure the return on investment (ROI) of your sales and marketing strategies.
Calculation: Number of Orders x Price per Unit
Metric #5: Customer Lifetime Value (CLV)
Customer Lifetime Value
Customer Lifetime Value (CLV) is a metric that assesses the total value a customer brings to your business throughout their entire relationship with you. It includes every transaction, including cross-sells, up-sells, and referrals.
Understanding CLV is crucial because it helps you determine how much you can invest in acquiring new customers and retaining current ones. By identifying the most profitable customer segments, you can adjust your marketing and sales strategies accordingly.
Calculation: Customer Value x Average Customer Lifespan
Customer Value = Average Purchase Cost x Average Frequency of Purchases
Average Customer Lifespan = Average Years a Customer Stays Active ÷ Total Number of Customers
Metric #6: Average Order Value
Average Order Value
The average order value is a straightforward metric that measures the average revenue generated per purchase. It tells you how much, on average, customers spend each time they make a purchase.
Monitoring this metric helps you evaluate sales funnel effectiveness and can inform your pricing and product strategies.
Calculation: Total Revenue Generated in a Given Period ÷ Total Number of Orders
Metric #7: Churn Rate
Churn Rate
The churn rate is the percentage of customers who cancel their subscriptions or stop doing business with you within a specific timeframe. This metric is crucial for assessing customer retention and identifying potential issues with your products, services, or customer support.
A high churn rate may indicate problems with quality, pricing, or customer service. By tracking churn rate, you can uncover opportunities for improvement in the post-purchase stages of the funnel.
Calculation: Lost Customers ÷ Total Customers at the Start of the Time Period x 100
Takeaway
These sales funnel metrics are your compass for navigating the complex landscape of customer acquisition, conversion, and retention. By leveraging these metrics, you gain valuable insights into your business's performance and areas for improvement.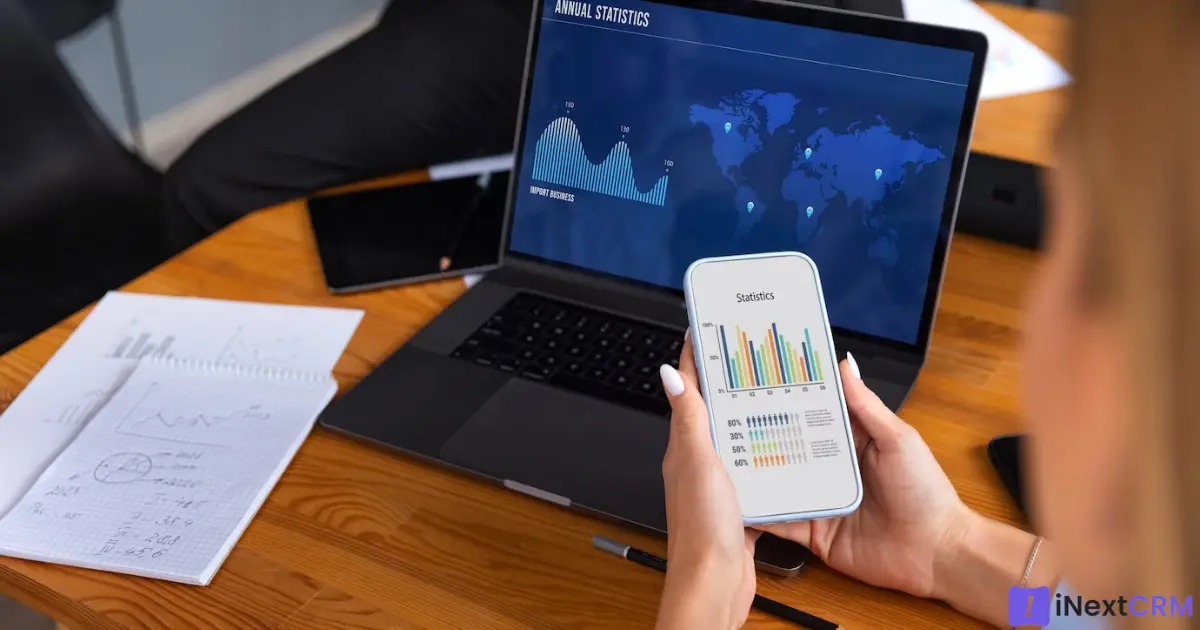 Remember, the true power lies in looking at your sales funnel as a whole. Only by analyzing the entire journey can you gauge the success of your marketing and sales team's efforts effectively.
For CRM solutions or business automation services that can further streamline your sales funnel and help you achieve your growth goals, feel free to reach out to us at biz@inextcrm.com or call/WhatsApp us at +91-7506506672. We're here to support your journey to business excellence.