The global shift towards remote work has highlighted the need for robust team communication and collaboration tools. In a world where physical proximity is no longer guaranteed, staying connected and productive is paramount. As Charles Darwin once said, "It is not the strongest of the species that survives, nor the most intelligent; it is the one most responsive to change." This wisdom rings true in the context of remote work, where adaptability and effective communication are key to success.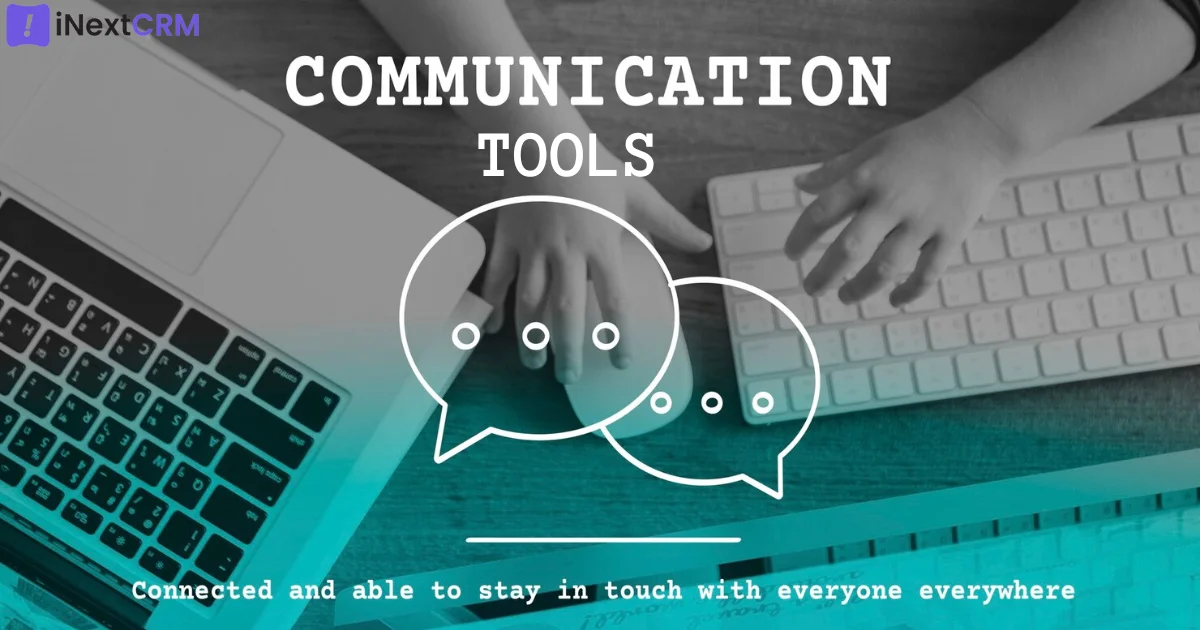 To excel in this evolving landscape, businesses require established communication systems that keep teams connected and projects on track. In this article, we'll explore some of the top communication and collaboration tools that can help your team thrive, whether you're working remotely or in a traditional office setting.
Video Calling Tools
Video calling tools have become essential for detailed discussions, group meetings, brainstorming sessions, and even virtual team-building activities. Here are two popular options:
Microsoft Teams: Microsoft Teams offers a comprehensive set of features, including screen sharing, note-taking, and instant messaging. It seamlessly integrates with other Microsoft Office tools and can be further enhanced with third-party integrations like Slack and Clickup.
Zoom: Zoom is known for its chat rooms, webinars, cloud storage support, and recording capabilities. It promotes interactive communication and provides a platform for archiving meetings and webinars for future reference.
Instant Messaging Tools
For quick queries and updates, instant messaging tools are ideal. They facilitate concise communication and real-time responses. Consider these options:
Telegram: Telegram offers versatility, allowing the use of multiple phone numbers, sending and receiving large files, creating custom channels, and organizing chats into folders for easy access.
Slack: Slack is a widely-used communication tool that offers channels for organized discussions, seamless integrations with various apps like Google Drive and Asana, and advanced search modifiers.
Virtual Whiteboard Tools
Virtual whiteboard tools are perfect for visual collaboration and brainstorming sessions. They provide a digital canvas for teams to ideate and plan. Here are two notable choices:
Stormboard: Stormboard presents your ideas as digital sticky notes that can be edited in real-time. It features voting capabilities, chat functions, and task assignment to team members. It also integrates smoothly with Zapier.
Miro: Miro offers an infinite canvas with templates and frameworks to facilitate collaboration. It supports sticky notes, widgets, mouseover collaboration, screen sharing, and embedded video, chat, and commenting.
File Storage and Collaboration Tools
Efficient file storage and sharing are crucial for remote teams. These tools help manage access and organization:
Google Drive: Google Drive offers cloud storage with seamless integration into G Suite, making it easy to share files, collaborate in real time, and maintain version control.
Dropbox: Dropbox allows you to centralize your files and integrate with other essential tools. It features automatic backup, large file sharing, offline access, and manual bandwidth settings.
Project Management Tools
Project management and collaboration tools are indispensable for streamlining tasks across teams. They reduce chaos and delays while enhancing efficiency:
iNextCRM: a powerful project management tool that streamlines your project workflows and enhances collaboration. With features like task assignment, project tracking, real-time updates, and customizable project boards, iNextCRM empowers your team to efficiently manage projects from inception to completion.
Asana: Asana enables structured work organization, task assignment, automatic email updates, and reminders. It keeps teams informed through activity feeds and task tracking.
Basecamp: Basecamp divides work into projects, offering a suite of tools for each project. It includes interactive Gantt charts, project templates, scheduling, to-do lists, and task history.
Conclusion
In today's dynamic work environment, adapting to remote working tools is more critical than ever. The communication and collaboration tools mentioned here will empower your team to work effectively, regardless of their physical location. As you embrace these tools, you'll optimize your workflows and gain a competitive edge in your industry.
For CRM solutions and business automation services that can further enhance your team's productivity and streamline your operations, don't hesitate to contact us at biz@inextcrm.com or call/WhatsApp us at +91-7506506672. We're here to help you succeed in this new era of work.