Designing an effective landing page is like setting the stage for a grand performance. It's not just about creating an eye-catching layout; it's about guiding your audience towards the action you want them to take. This action is typically initiated through a Call-to-Action (CTA), a critical element of your landing page that can make or break your conversion rates. In this guide, we'll explore five essential strategies for crafting a CTA that compels users to take action.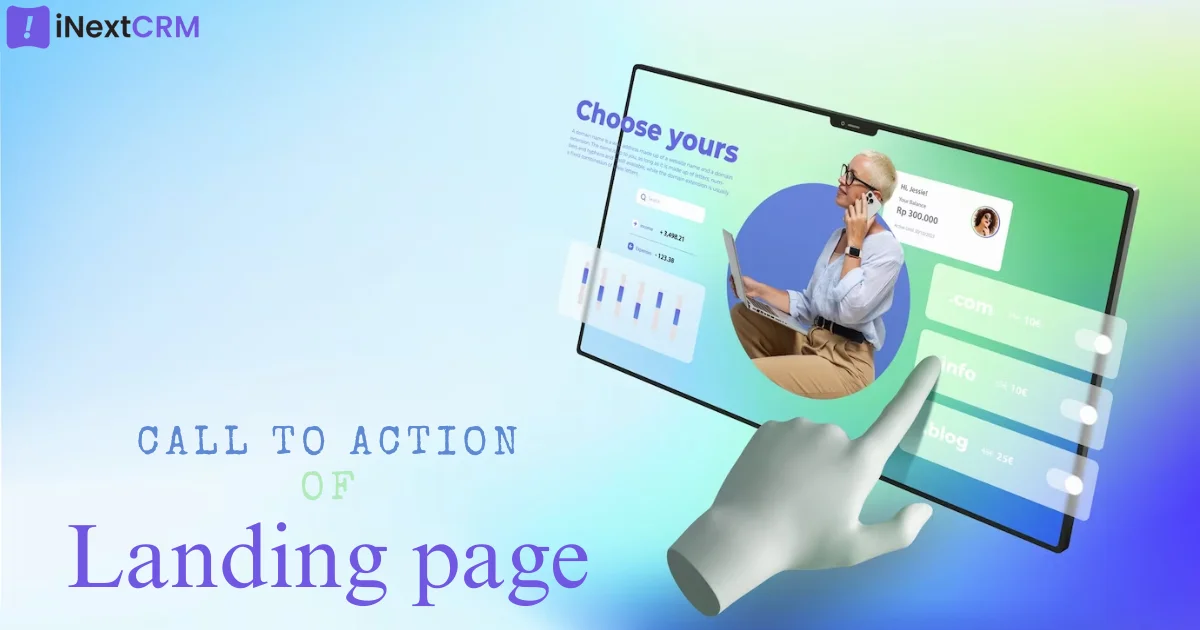 Attention to Visuals
Your landing page's CTA serves as the gateway to user interaction. Its visual representation is the first thing users encounter, so it must make your intentions crystal clear. To stand out, consider using contrasting colors for your CTA button. Color contrasts subtly nudge people to take action, capturing their attention and motivating them to click. For instance, an orange CTA button on a blue background creates a visual contrast that demands action.
While many marketers stick to their brand colors for the CTA, don't hesitate to experiment with variations that make your CTA pop. Align your content in a way that guides the user's eye towards the CTA and make judicious use of white space for an uncluttered layout.
Use Words that Evoke Action
Your landing page CTA should trigger an immediate response from your viewers. Achieve this by employing short, simple, and widely understood action words. For example, "let's get started" exudes a sense of adventure, implying that the user is about to embark on an exciting journey with your brand. Given that most online visitors are skimmers, using straightforward language increases the chances of your CTA resonating with them and inspiring action.
Make Your Offer Obvious
Every visitor to your website arrives with an expectation. To ensure you meet this expectation, make your unique offering abundantly clear right from the start. Your landing page's CTA should succinctly convey what users will gain by clicking it. Use personal words like "you" and "me" to establish trust and emphasize that your business understands the user's needs. Create dedicated landing pages for each marketing objective to prevent overwhelming users with excessive information and ensure that your CTAs are straightforward.
Size Matters
The size of your CTA is a critical element that determines whether it catches the user's eye. It should be big enough to be noticed, but not so large that it overwhelms other elements on the page. Strike a careful balance between visuals and text to create an impactful CTA. Position your CTA strategically, aligning it with the page's content and design to ensure it doesn't disrupt the overall user experience.
Consider Positioning
The placement of your CTA plays a pivotal role in its effectiveness. While there is no one-size-fits-all rule, it's advisable to follow industry best practices. Research suggests that users tend to read websites in an "F" shape, scanning from the upper left to the lower right of a page. Therefore, consider positioning your CTA where users are most likely to engage with it.
Testing your website with a heatmap can reveal where users are inclined to click. Structure your content to guide users toward the area with the highest click potential. If multiple tests yield inconclusive results, adhering to the F-shaped reading pattern can be a reliable fallback. Remember, the positioning of your landing page CTA can be the difference between user clicks and bounces.
In Conclusion
Crafting a compelling CTA for your landing page is both an art and a science. Word choice, visuals, content layout, and positioning all contribute to its performance. By following the tips outlined in this guide, you can optimize your landing page CTA for maximum impact. If you ever find yourself struggling with CTA word choice, consider using a call-to-action generator to spark your creativity. Keep in mind that evergreen content is king, so aim to maintain a timeless appeal in your CTAs.
For CRM solutions or business automation services that can enhance your landing page's performance, feel free to reach out to us at biz@inextcrm.com or call/WhatsApp us at +91-7506506672. We're here to help you succeed.