For many consultants and agency owners, efficiently managing client information is a constant challenge. From past interactions to purchase history, project details, communication records, and invoices, there's a plethora of data to oversee. Inefficient client management processes not only waste time but can also hinder business growth. In fact, operational inefficiency can cost small businesses up to $1.3 million annually, as reported by Formstack. This article explores the common challenges faced by client managers, account managers, and project managers and provides four effective ways to keep track of client information.
Challenges Faced by Consultants, Client Managers & Agency Owners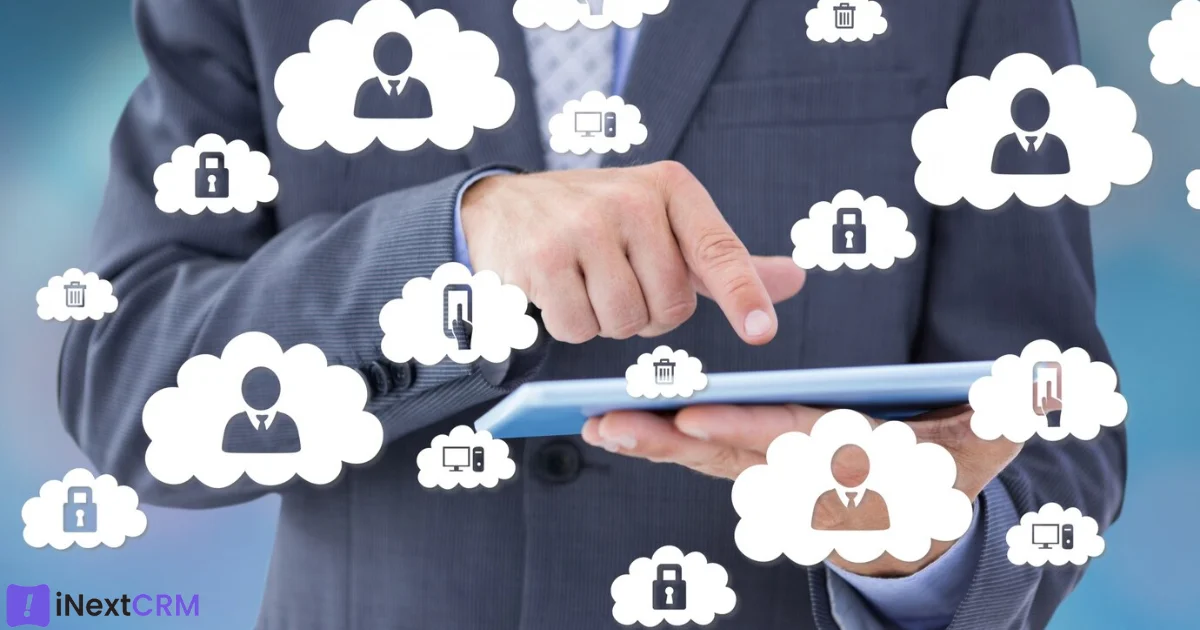 Information Overload: Managing data from numerous clients and projects can lead to overwhelm, making it challenging to organize and retrieve vital client information promptly.
Communication Gaps: Miscommunication between team members and clients can result in discrepancies in client records and a fragmented understanding of client needs.
Time Constraints: Spending excessive time on administrative tasks can hinder client managers from delivering high-quality services.
Data Security: Ensuring the security and confidentiality of client information becomes crucial, adding complexity to the management process.
Why Keep Track Of Client Information In One Place
The benefits of consolidating client data into one place might not be apparent to some, but it can significantly impact businesses, especially when using client portal software and CRM systems. Here's why you should centralize client information:
Build Better Client Relationships: A consolidated view of client data allows for more personalized interactions, enhancing client relationships.
Improve Communication: Effective client communication is vital for client satisfaction. Centralized data ensures everyone has access to accurate and up-to-date information.
Maintain Easy Access: Quick and convenient access to client information streamlines operations and boosts efficiency.
Reduce Time-Wasting: A centralized system eliminates the need to search through various platforms, saving time and effort.
Reduce Stress: Streamlining client management reduces work-related stress and allows for smoother operations.
Avoid Missed Deadlines: Efficient tracking of client data ensures project deadlines are met consistently.
How To Keep Track of Clients' Information In Your Business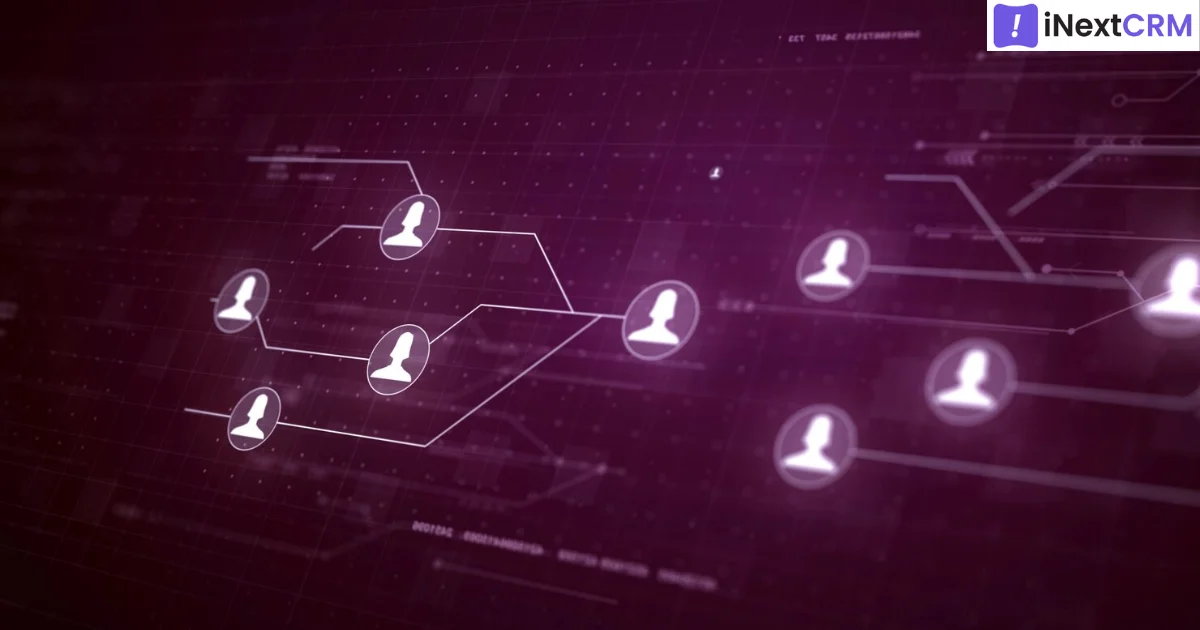 Efficient client information management impacts various aspects of your business, from client communication to sales and revenue. Here are four effective ways to streamline this process:
Leverage Technology For Client Tracking
As your business grows and you have multiple clients to manage, relying on spreadsheets may become limiting. Dedicated client tracking tools such as Customer Relationship Management (CRM) software offer a comprehensive solution. Unlike spreadsheets, CRM software is purpose-built for client relationship management. Here's why it's a better choice:
Version Control: CRM software maintains version control, ensuring that all stakeholders are using the most up-to-date information.
Project Tracking: It provides features for managing due dates, status, assigned roles, and more, making project tracking more efficient.
Mobile-Friendly: CRM software offers a mobile-friendly interface, allowing access from anywhere, ensuring usability on various devices.
Search Functionality: CRM software offers robust search capabilities, enabling quick retrieval of client information.
Communication and Collaboration: It fosters communication and collaboration through timely notifications and alerts.
Streamline The Process of Managing Client Files
Managing client files efficiently is crucial to avoid chaos, especially as your clientele grows. Here's how to streamline the process:
Create Separate Filing Systems: Label separate filing systems for each client to keep their data organized.
Group Agency Projects: Group your agency projects separately for easy access.
Assign Roles: Assign client management roles to your team members for clarity.
Set Reminders: Use reminders and alert systems for timely actions.
Review Processes: Regularly review processes to identify and eliminate bottlenecks.
Keep Track of Client Invoices In One Place
Invoicing is a critical part of client management. Storing invoices in various email threads or PDF files can lead to errors and mismatched expectations. Consider using an agency CRM software like iNextCRM to simplify invoicing. It provides benefits such as:
Centralized Storage: Store, track, and manage client invoices in one centralized dashboard.
Efficient Invoicing: Create, sign, send, and store client invoices seamlessly.
Financial Insights: Easily analyze customer lifetime value across different client segments.
Use Email Management Software To Keep Track of Clients
Email remains a dominant communication medium for many businesses. However, managing client communication through emails alone can be challenging. Email management software can help by offering:
Private Inboxes: Setup private email inboxes for different team members or departments.
Routing Emails: Route incoming client emails to specified team members or client account managers.
Notifications: Use organized notifications to stay on top of priorities.
Labeling and Filters: Streamline email searches with labeling and filtering features.
Integration: Integrate your email management software with other CRM tools for seamless communication.
Make Use of The Best Scheduling Tools
Efficiently managing schedules and appointments is crucial in client relationships. Overlapping appointments or missing meetings can be detrimental to client satisfaction. The right scheduling tools can help:
Organize Schedules: Maintain an organized view of your schedules to prevent overlapping appointments.
Prioritize Appointments: Allow clients to schedule meetings during available slots.
Avoid Disappointment: Ensure clients can see the best times for scheduling meetings, preventing disappointments.
From lead generation to closing deals, manual tracking of client information can limit your business's growth potential. Implementing a CRM system like iNextCRM offers several benefits, including:
Effective Sales Pipeline Management: Track and manage deals across different stages, ensuring efficient conversion.
Custom Data Collection: Collect and organize custom data fields for leads and clients.
Centralized Communication: Provide a centralized platform for communication and information sharing.
Enhanced Collaboration: Real-time interaction between agencies and clients fosters transparency and trust.
Efficient File Management: Streamline document sharing and storage for easy access.
In conclusion, relying on manual processes or scattered tools for client management is no longer ideal. Modern businesses need to embrace proactive thinking and leverage dedicated CRM software like iNextCRM to streamline client information tracking, enhance client relationships, and drive growth.
For CRM Solution or Business Automation Service, feel free to reach us at biz@inextcrm.com or call/WhatsApp at +91-7506506672.