So, you've embarked on the journey of running a content marketing agency, and it's been a rewarding experience so far. You've successfully delivered results for your clients, opening doors to new business opportunities. But in today's digital landscape, what does it take to propel the growth of a content marketing agency? The truth is, the terrain of content marketing has evolved significantly. With a constant deluge of digital content, capturing and retaining your audience's attention has become a formidable challenge. Managing a content marketing agency means facing new obstacles each day, including: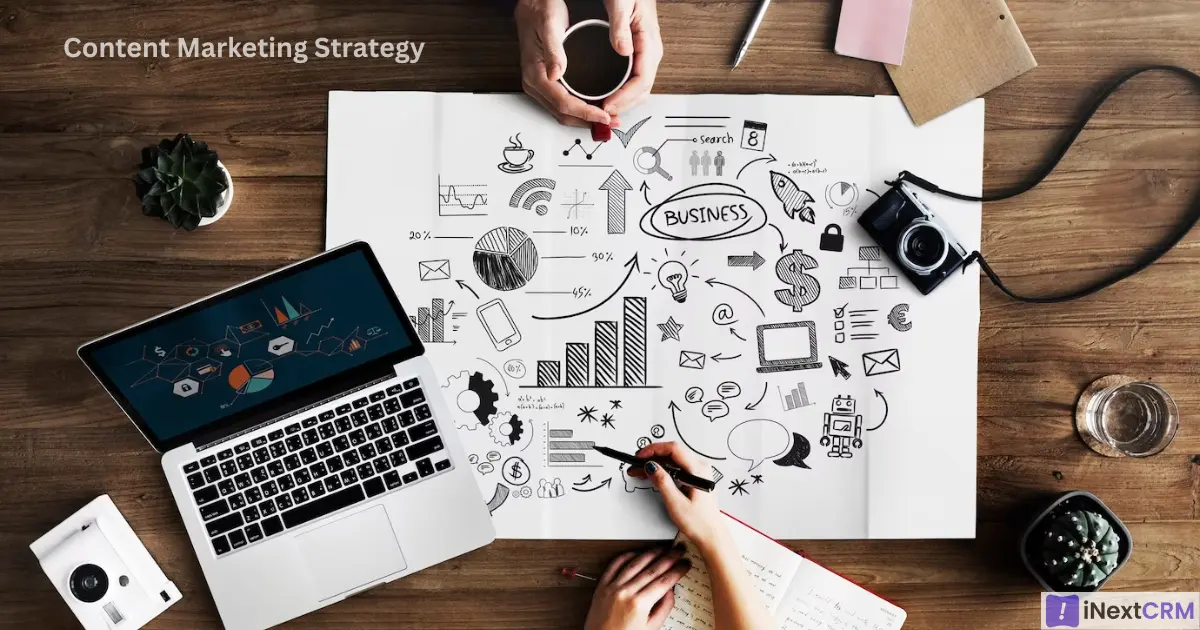 Tracking the SEO progress of content marketing campaigns.
Monitoring projects for several clients simultaneously.
Executing social media marketing campaigns.
Facilitating seamless communication and collaboration with clients and stakeholders.
Efficiently managing internal and external teams.
Thankfully, technological advancements have bestowed content agencies with a suite of powerful tools to ease these challenges. Moreover, every year brings new and improved tools to the market. According to marketing technology expert Scott Brinker, the number of marketing technology solutions has surged by nearly 5,233% between 2011 and 2020. When wielded effectively, these tools can be the linchpin for catapulting your digital marketing agency to new heights.
If you're on the hunt for marTech (marketing technology) tools to elevate your content marketing agency, you're in the right place. In the sections below, we present seven exceptional digital marketing tools to drive the growth of your content agency.
Narrato – Your All-in-One Content Workflow Platform
Narrato stands as a dedicated content workflow platform meticulously crafted to cater to the unique needs of content marketing agencies. This indispensable tool consolidates all your content operations into a unified hub, eliminating the need for disparate, disjointed tools. Here's what makes Narrato indispensable:
Customizable Content Workflows: Build tailored content workflows and automate them to streamline your operations.
Grammar & Readability Tools: Ensure content quality and originality with grammar checks and plagiarism detectors.
SEO Content Briefs: Generate automatic SEO content briefs, custom content templates, and style guides to give your writers a head start.
AI Writing Assistant: Speed up content creation with an AI-powered writing assistant catering to multiple use cases.
Seamless Collaboration: Collaborate effortlessly on content with on-task comments, @ mentions, and messaging.
Role-Based Access: Assign custom roles to team members with controlled access levels.
Client Collaboration: Grant clients access to their own projects with Guest(client) roles for smoother collaboration.
Freelance Integration: Add freelance writers to your team and manage freelancer payments within the platform.
Content Calendars: Keep track of content progress and maintain an organized content repository with Projects & Folders.
Content Marketplace: Access thousands of expert freelance writers through the Narrato Content Marketplace, ideal for outsourcing content writing.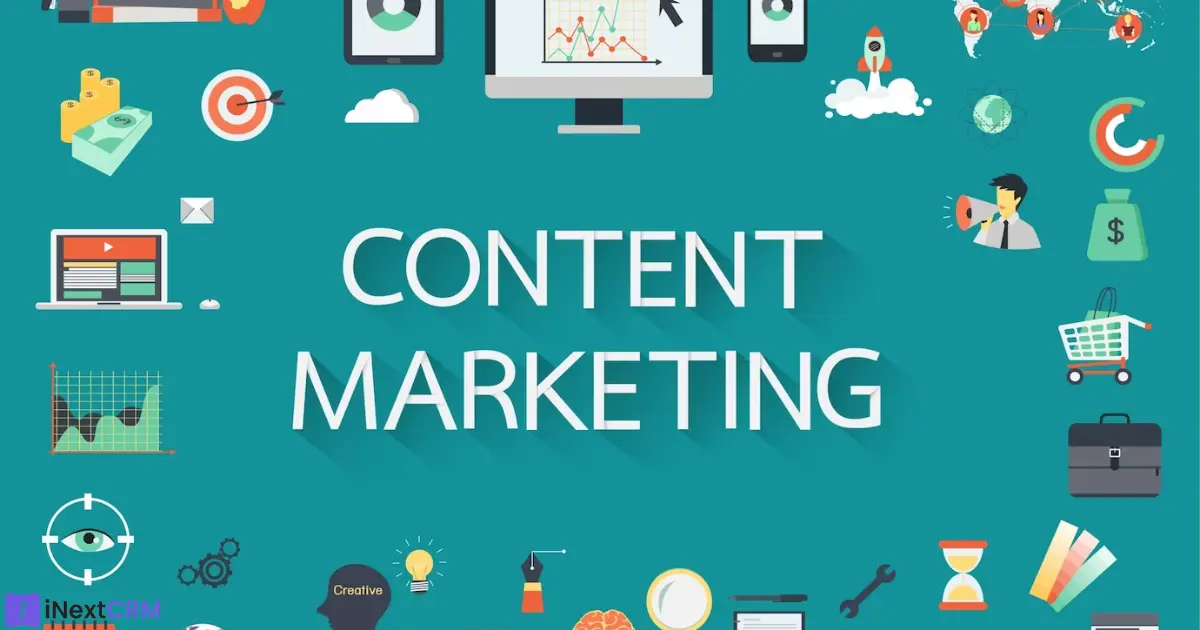 Pricing: Narrato offers a free plan suitable for individuals and small teams taking their first steps. For advanced features, paid plans start at just $8 per user per month. Custom plans tailored to your content agency's needs are also available.
iNextCRM – CRM Tailored for Small Businesses and Agencies
iNextCRM emerges as a comprehensive CRM (Customer Relationship Management) solution capable of scaling your content agency's operations. With numerous automation integrations, this tool simplifies managing sales, contacts, sales pipelines, client portals, emails, and more. Key features include:
Sales Pipeline Management
Lead Management
Document Management: Craft proposals, contracts, estimates, and quotes seamlessly.
Real-Time Client Updates: Keep clients informed via real-time client portals.
Email Alerts: Send transactional emails using predefined email templates.
Payment Handling: Accept domestic and international payments through multiple payment gateways.
Scheduler: Offer appointment booking via a built-in scheduler.
Mailbox: Manage emails within the platform.
Pricing: iNextCRM provides three scalable plans, beginning with a fee of ₹799 per user.
Whatagraph – Unveil the Power of Agency Reporting
Whatagraph serves as an automated digital marketing reporting tool that generates infographic reports by aggregating data from websites, social media accounts, and various digital marketing channels. This tool simplifies tracking the efficacy of your clients' marketing and social media campaigns. Key features include:
Cross-Channel Reports
Over 40 Integrations: Including HubSpot, Google Analytics, and Facebook Ads.
Pre-Made Templates: Customize reports using pre-made templates and widgets.
Live Report Links: Share live reports to enhance collaboration.
Custom Data Integration: Incorporate custom data from any source.
Pricing: Whatagraph offers three pricing plans, with the basic plan commencing at $199 per month. For complex reporting needs, custom pricing plans are also available.
Digimind – Unleash the Power of Social Listening and Marketing Intelligence
Digimind presents a formidable social listening and marketing intelligence platform, ideal for digital marketing agencies seeking data-driven insights. Social listening enables you to:
Monitor Specific Topics and Terms
Leverage Geolocation Data
Analyze Mentions in Real-Time
Generate Reports: Daily, weekly, or monthly reports, presentation-ready.
Reputation Management: Utilize search data for effective reputation management.
Measure ROI
The marketing intelligence feature sources information from web pages, social media, forums, RSS feeds, and more, allowing you to identify emerging trends within your industry.
Pricing: Digimind offers two pricing models – based on the number of queries required annually (with unlimited mentions) or the estimate of total monthly mentions (with unlimited queries/topics).
Funnelytics – Unravel the Power of Content Analytics
Funnelytics stands as a funnel mapping and analytics tool designed to help content marketing agencies analyze and optimize their sales funnels. Features include:
Drag and Drop Funnel Builder
Analyze Mode
Funnelytics Vault
UTM Tagging
Revenue Tracking
Google Tag Manager Integration
Pricing: Funnelytics offers two plans – Starter (free) and Pro ($99 per month).
Ripl – Elevate Your Social Media Content
Ripl is a cloud-based solution that simplifies the creation and management of social media content. With Ripl, crafting custom social posts featuring animations, text, videos, and more becomes effortless. Key features include:
Customizable Social Posts
Built-In Library: Access customizable templates for various occasions.
Hashtag Suggestions
HD Videos
Content Library
Social Media Management
Pricing: Ripl offers two plans – Base ($8.33 per month) and Premium ($13.75 per month).
Easil – Simplify Visual Content Creation
Easil emerges as a graphic design tool featuring a user-friendly drag-and-drop interface. With Easil, crafting professional-grade marketing content is a breeze. Highlights include:
Image Editor
Artboards
Image Database
1000+ Image Templates
Collaboration Tools
Design Approval Workflow
Backup Management
Easil is ideal for content marketing agencies seeking to create social media graphics, posters, brand templates, and more for their clients.
Pricing: Easil offers two plans – Easil Plus ($7.50 per month) and Easil Edge ($59 per month).
Conclusion: Crafting Your MarTech Tool Stack
Selecting the right tools for your content agency shouldn't be daunting if you follow these steps:
Identify Needs: Determine your content agency's needs and how MarTech tools align with your goals.
Budget Considerations: Choose tools that suit your agency's budget.
Ease of Use: Ensure that the tools are user-friendly.
Integration Capability: Check compatibility with your existing digital ecosystem.
Rollout Strategy: Plan how the tools will be implemented and who will use them.
With your MarTech tool stack in place, streamline your agency's operations, attract more clients, and provide superior services.
For CRM solutions or business automation services, don't hesitate to contact us at biz@inextcrm.com or call/WhatsApp us at +91-7506506672. We're here to support your content agency's journey to success. Your growth is our priority.