The Covid-19 pandemic has ushered in a new era of work, and it's here to stay. No longer are we burdened by tiring commutes, the need to be physically present at our desks just to prove we're working, or the necessity of living in crowded, expensive cities. Thanks to remote work, we now have the freedom to live closer to our loved ones and craft our workdays to suit our needs.
However, this newfound flexibility has brought its own set of challenges. With work constantly accessible, it's become exceedingly difficult to disconnect and maintain a life independent of work. A survey conducted by Remote Tools revealed that 32% of respondents were working longer hours than before, despite saving time on commuting. Furthermore, 33% cited the biggest challenge of remote work as the struggle to separate work and personal life.
In addition, remote work has taken a toll on mental health, with one-third of individuals reporting adverse effects on their well-being, as highlighted in the State of Work Report 2021.
So, what exactly is work-life balance in the realm of remote work? It's about creating a healthy ratio between work and personal time, ensuring you can enjoy your life outside of work without letting your job consume you.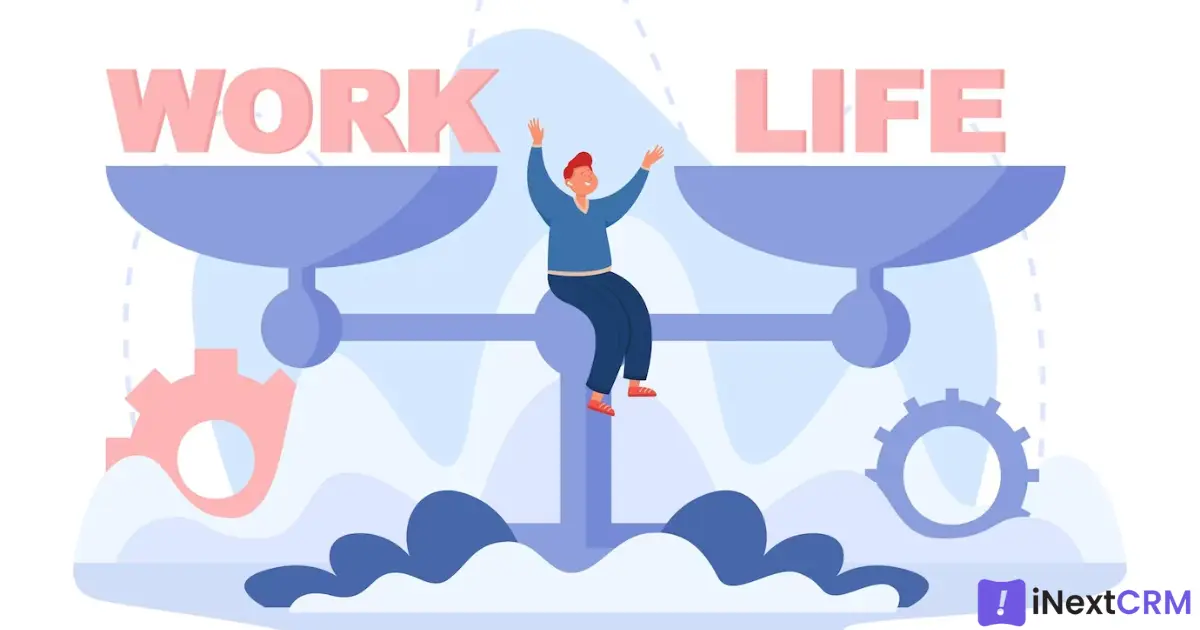 Why is a good work-life balance essential? While remote work offers numerous advantages, it also presents challenges. Technology keeps us connected to work around the clock, which can lead to longer working hours. The fear of job loss may further incentivize us to work longer. The stress from an unending workday can harm our relationships, health, and overall happiness.
Work-life balance may mean different things to different people, but there are some universal tips shared by health and career experts to help you find the balance that suits you best.
How to Achieve Better Work-Life Balance When Working From Home
To effectively attain a better work-life balance, especially when working remotely, you need to consciously separate your work and personal life and set clear boundaries. Here are eight tips, inspired by the wisdom of seasoned remote workers, to help you embark on a journey toward a healthier work-life balance: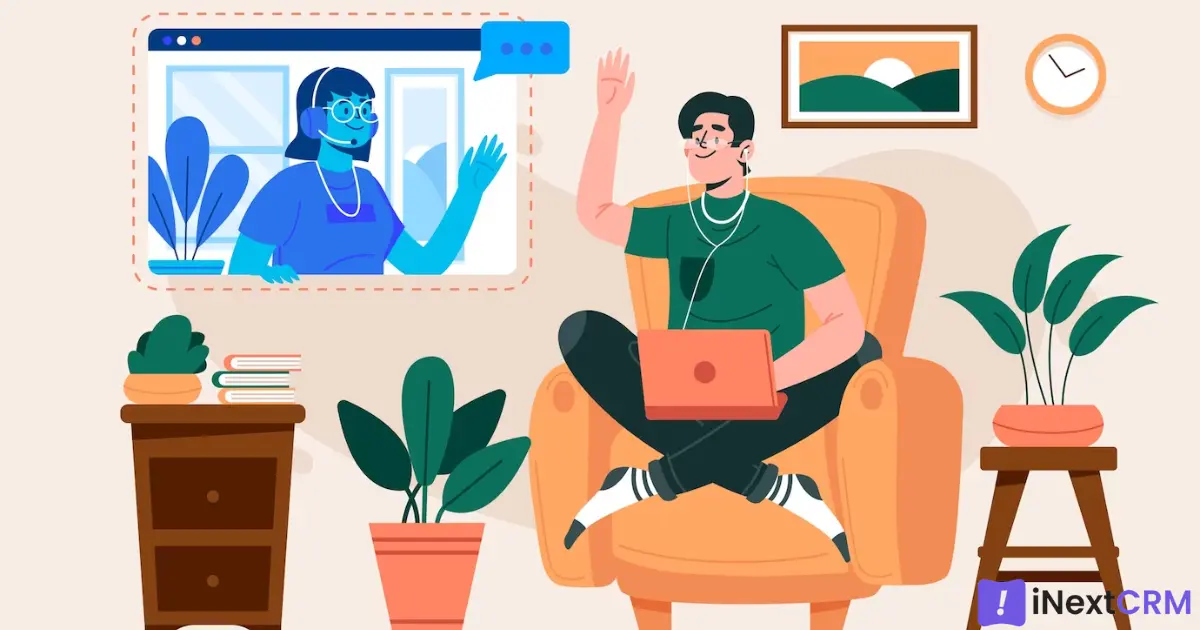 Prioritize Tasks and Track Your Time
At the start of your workday, create a list of tasks you need to accomplish, along with a schedule for completing them. Prioritize your tasks, focusing on those that require immediate attention. Consider adopting the "big rocks first" approach, tackling your most crucial tasks early in the day.
Additionally, avoid distractions like social media during work hours. Leverage time tracking tools such as Toggl to monitor whether you're dedicating your planned time to work. You might be surprised at the hours you mindlessly spend scrolling through your Facebook feed. Get insights into where your time goes during the day and consciously eliminate unnecessary activities. If necessary, use tools that automatically close distracting apps during work hours.
Use a Separate Set of Tools
Working on the same device for both work and personal use can be tempting but counterproductive. Using a single device makes it easy to succumb to distractions. For instance, you might find yourself impulsively checking your personal email when you open your browser for work-related tasks, leading to a cycle of email replies and wasted time.
To prevent this, consider using separate devices for work and personal activities. If maintaining two separate devices isn't feasible, at least create distinct user profiles on the same device or use different browsers for work and personal tasks.
Furthermore, minimize work-related tools and notifications on your phone, unless they are absolutely essential. Remote teams often span different time zones, resulting in constant notifications, even during odd hours. Tools like Slack can keep you perpetually connected to work, making it the last thing on your mind before sleep and the first thing you check upon waking up. To avoid this, configure your tools to withhold notifications outside of your designated work hours.
Set Strict Non-Working Hours
Consciousness about your working hours is crucial. There will always be that "one more thing" to do at the end of the day, which can disrupt your work-life balance. To counter this, establish a time at which you unequivocally stop working, regardless of pending tasks.
Identify the times of day when you're most productive and limit your work to those hours. If you're most productive in the morning, commit to starting your workday at, say, 8 am and concluding by 4 pm. Alternatively, you can allocate different work intervals throughout the day to align with your peak productivity periods. Whatever routine you choose, communicate your work hours to your colleagues to manage their expectations about your availability.
Schedule Breaks Throughout the Day
In a traditional office, colleagues or signals in the workplace often prompt you to take lunch or coffee breaks. However, when working from home, without external cues, taking breaks can become a challenge. It's easy to find yourself having lunch at your desk or even skipping it altogether.
Ensure you schedule a midday break and adhere to it. But it's not just lunch; incorporate several short breaks throughout the day. Take a stroll around your home, step outside for a brief jog, or engage in a hobby like playing a musical instrument. Breaks are essential for re-energizing yourself and overcoming mental blocks. They serve as valuable moments of respite and rejuvenation.
Establish End-of-Work Rituals
Explicitly mark the end of your workday. Create rituals that signify the conclusion of your professional responsibilities. Consider developing a mantra or slogan like "Work is Over" and vocalize it at the end of each workday to reinforce the idea that your workday has ended.
Rituals are powerful tools for creating boundaries. You might begin every workweek with a visit to a nearby park and conclude each workweek in the same manner. Identify practices that resonate with you and use them to remind yourself of the workweek's rhythm.
Physically Separate Work and Personal Space
Avoid working from your bed or couch or any area where you also engage in personal activities. Maintaining a dedicated workspace at home is essential. Setting these physical boundaries can help you mentally switch into work mode and, conversely, switch out of it when your workday ends.
If you can't allocate a separate room for work, consider alternative strategies. Create a "work basket" where you store all work-related items, such as your laptop and work diary, at the end of each day. This practice signifies the transition from work to personal time.
Cultivate Personal Passions
One of the most effective ways to disconnect from work and nurture a positive work-life balance is by pursuing personal passions. When you're genuinely passionate about something outside of work, you eagerly anticipate those activities once your workday concludes.
Whether it's fitness, playing a musical instrument, painting, or any other hobby, engaging in activities you're passionate about can help you disengage from work and find fulfillment beyond your professional life. Remarkably, companies like Doist and Basecamp, which have extensive experience with remote work, have noticed a correlation between remote workers who pursue hobbies outside of work and their overall job performance.
Prioritize Self-Care
Taking care of yourself is paramount. Prioritize activities that contribute to your overall well-being, including maintaining a balanced diet, regular exercise, sufficient sleep, and leisure time. Establish a schedule for self-care activities and commit to following it consistently.
Occasionally, allow yourself days where you indulge in activities you enjoy without feeling guilty. Remember that self-care is essential for your physical and mental health.
In conclusion, achieving a better work-life balance while working remotely requires deliberate effort. As remote work and globally distributed teams become the future of work, it's crucial to leverage communication and collaboration tools effectively while also maintaining a healthy balance between your professional and personal life.
For CRM solutions or business automation services, feel free to reach out to us at biz@inextcrm.com or call/WhatsApp us at +91-7506506672. We're here to help you navigate the evolving landscape of remote work and ensure you achieve a harmonious work-life balance. Your well-being and professional success are our priorities.