In the fast-paced world of digital marketing, agencies are continually striving to stay ahead of the curve. With the advent of sophisticated technology, more and more businesses look to add to their tech stack to improve productivity while saving a considerable amount of their time. The same goes for agencies, for whom time plays a crucial role. Project deadlines need to be met every time to ensure client satisfaction and prevent client retention.
Agencies have a comprehensive SEO checklist from their clients which includes targeting specific keywords, differentiating general website visitors from transactional traffic, and enhancing their ability to attract and retain targeted traffic from the vast expanse of the internet.
While this may sound pretty complicated at first, thankfully, there are many SEO tools for agencies available in the market that save you and your team from the troubles of data analysis and keyword research, among other tedious tasks.
These SEO tools provide agencies with the ability to understand what works and which parts of the strategy could be changed to improve outcomes. They also shed light on how you fare against your competitors and identify the best opportunities for your business.
But with so many options out there, how do you know which SEO tools are the best fit for your agency? To help you navigate this landscape, we've compiled a researched list of the top SEO software for agencies that will enable you to provide your clients with the best possible services.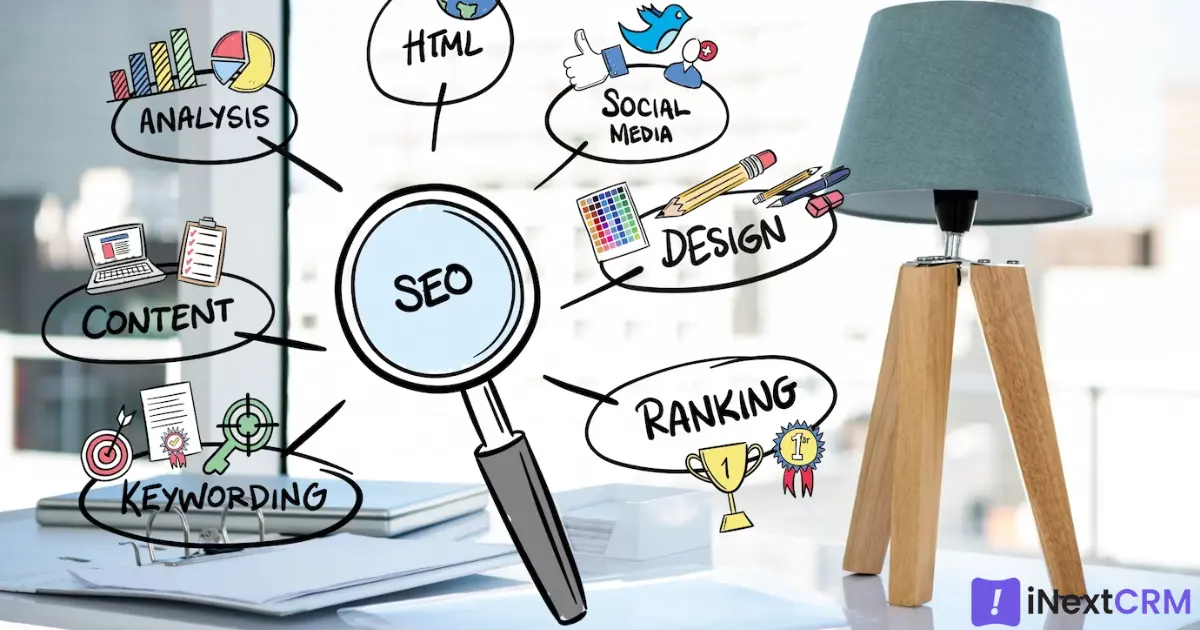 Top 5 SEO Tools you need for your Agency
SEMrush
SEMrush is an SEO tool that, if left out, would render this list incomplete. It is one of the most widely used SEO tools by agencies as it comprises a comprehensive suite of SEO, content marketing, PR, social media, paid traffic, and market research tools.
SEMrush is most famous for its competitive research and keyword research functions. This is specifically great for your clients who are relatively new to already competitive markets.
Another significant benefit of SEMrush is the SEMrush toolkit, which comprises a sophisticated set of SEO audit tools that allow you to quickly identify and solve any critical errors present on the client's website.
Ahrefs
Ahrefs is a top-rated backlink analysis SEO tool. Marketing and SEO experts swear by this tool mainly due to its accuracy and large index size.
With about 16 trillion links, this SEO software for agencies possesses the biggest index of high-quality backlinks globally while processing around 5 billion web pages each day with its crawler.
Ahrefs comes with an interface described by many as user-friendly, which further increases its value in digital marketing agencies' eyes. Over time, this SEO tool has transformed into an all-inclusive marketing toolkit that comprises various tools for site audit, keyword research, and content.
Mangools
Mangools is one of the best-known SEO tools in the market today and is specifically renowned for its KWFinder tool (keyword research tool). It also includes other tools such as LinkMiner, a tool for backlink analysis, SERP Checker, SERP analysis tool, SiteProfiler, a website analysis tool, and SERPWatcher, a rank tracking tool.
The KWFinder is a keyword research tool that is cloud-based and helps users generate unique keyword ideas for website content, blog posts, copies on PPC ads, and landing pages.
Mangools is a tool that agencies operating on a tight budget prefer, as it helps with everyday SEO and comes with some of the most economical SEO tools.
Moz
Moz is a widely used SEO platform divided into two products; Moz Pro and Moz Local.
Moz Pro, as the name would already suggest, is an all-inclusive website SEO suite that comprises tools for site audits and SERP rank tracking, among other functions.
On the other hand, Moz Local is a product that includes tools meant for review management and location data management, among other functions.
Google Search Console
Who better than Google to help improve your SEO outcomes?
The GSC (Google Search Console) is one of the best agency SEO tools for newbies to get acquainted with SEO, regardless of the size of their blog or site. It is a suite of SEO tools that provides essential information about your websites at a single glance.
It can access website performance and report potential problems that need to be resolved so that your website remains Google-friendly at all times.
Conclusion
In the ever-evolving world of digital marketing, staying ahead of the competition is essential. To achieve this, agencies must leverage the power of SEO tools that streamline processes, enhance productivity, and deliver exceptional results. The top five SEO tools mentioned above, SEMrush, Ahrefs, Mangools, Moz, and Google Search Console, are your key to unlocking success in 2022 and beyond.
Each of these tools comes with different price tags, making it vital for you to choose the one that aligns with your operating budget. These tools provide you with the insights you need to get the results you want.
So, if you're ready to take your agency's SEO game to the next level, don't wait any longer. Invest in these essential SEO tools and watch your agency thrive in the digital landscape.
For CRM Solution or Business Automation Service, feel free to reach us at biz@inextcrm.com or call/WhatsApp at +91-7506506672.