In today's digital landscape, influencer marketing has emerged as a powerful strategy to enhance brand awareness and reach your target audience effectively. This form of marketing involves collaborating with individuals who wield influence over a particular niche or industry and can spread the word about your product or brand to their online followers. However, the key to a successful influencer marketing campaign lies in finding the right influencers whose audience aligns with your target demographic.
Fortunately, the digital realm offers a plethora of influencer marketing tools to assist you in identifying the ideal influencers for your campaign. In this article, we'll introduce you to five top influencer marketing tools that can kickstart your influencer marketing journey. But before we dive into the tools, let's explore how to choose the right one for your needs.
How to Choose the Right Influencer Marketing Tools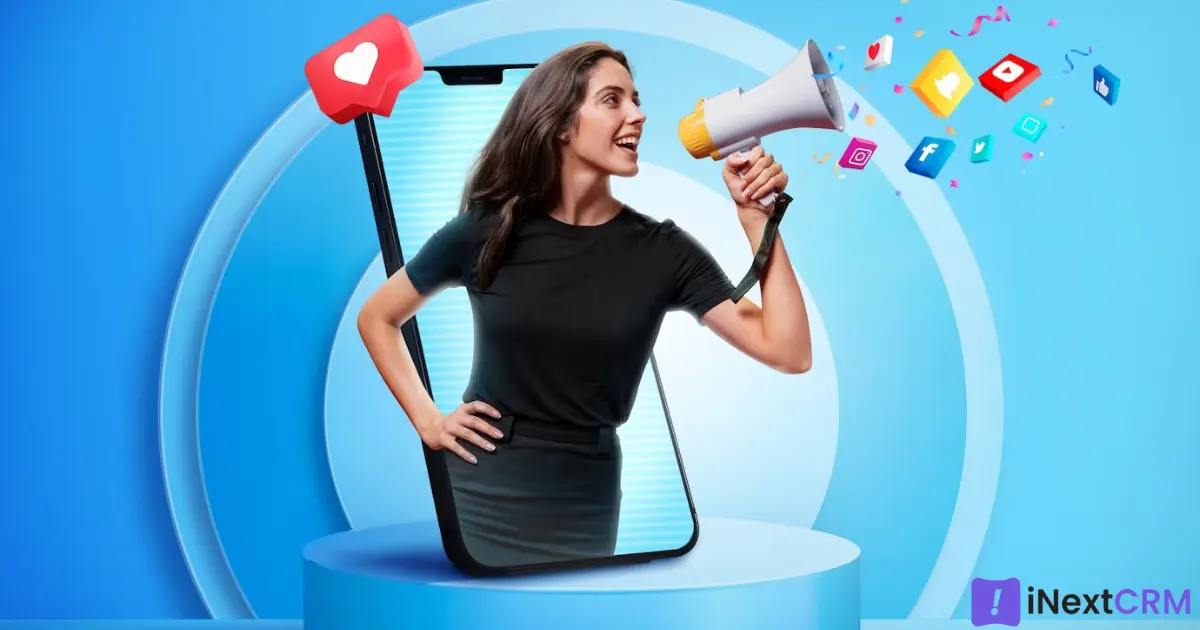 As the popularity of influencer marketing continues to soar, the market is flooded with various influencer search tools. However, not every tool will cater to your specific requirements, making the selection process a critical aspect of your influencer marketing strategy. Here are some questions to consider when choosing the right influencer marketing tool:
Can You Afford It?
Ensure that the influencer marketing tool fits within your budget, whether you're a newcomer to influencer marketing or a seasoned pro. It should offer the features you need without breaking the bank.
Is It Easy to Learn?
Opt for a tool with a user-friendly interface that doesn't require an extensive learning curve. Time is precious, and you don't want to spend more of it on mastering complex software than executing your campaign.
What Features Does It Have?
Look for a tool that provides comprehensive data about influencers, including audience demographics, engagement rates, and more. The goal is not just to find influential people but to find the right ones for your brand's unique needs.
How Good Is Their Support?
Efficient customer support is essential, especially when you're using the software for the first time. Assess their responsiveness during demos and check their engagement in user communities to gauge their support quality.
Now, let's delve into the five best influencer marketing tools to simplify your search for influential partners.
IZEA
IZEA is a prominent marketing technology company offering both software and professional services. It enables brands to collaborate and transact with a wide range of top social influencers and content creators. Trusted by industry giants, IZEA provides influencer marketing software and services, making it easier than ever to find the right influencers for your campaigns.
IZEA offers three pricing plans to cater to different needs:
IZEAx Discovery starting at $149 per month
IZEAx Unity Suite starting at $500 per month
BrandGraph starting at $149 per month
Smartfluence
Smartfluence stands out as a leading influencer marketing discovery and management platform. It leverages machine learning and artificial intelligence to algorithmically connect brands and advertisers with social media influencers. Trusted by hundreds of brands, Smartfluence scales influencer marketing programs and offers in-depth audience insights on influencers across various social media platforms.
Smartfluence presents three pricing plans to choose from:
Starter plan for $237.50 per month (billed annually)
Premium plan for $600 per month (billed annually)
Enterprise plan for $1000 per month (billed annually)
Upfluence
Upfluence is an all-in-one influencer marketing tool designed to streamline influencer campaigns and drive sales. With Upfluence, you can access a suite of influencer search tools, a vast database of vetted influencers, organic influencer identification through Live Capture, and influencer identification through e-commerce integrations. Additionally, you can manage influencer relationships, payments, and campaign measurement within a single platform.
Upfluence even offers a convenient Chrome plugin, allowing you to analyze influencers' profiles directly from your browser. It works seamlessly with major networks like Instagram, Facebook, YouTube, Pinterest, and Blogs.
Dovetale
Dovetale offers an affordable set of tools to manage and scale influencer marketing efforts. Trusted by Shopify merchants and major agencies and brands like Procter & Gamble and Publicis, Dovetale is perfect for small businesses and offers enterprise tools for larger enterprises. It simplifies influencer recruitment, management, and campaign scaling.
Dovetale's specialized tools help Shopify stores recruit, manage, and grow sales through influencer partnerships. Regardless of your business size, Dovetale has a solution to meet your influencer marketing needs.
Heepsy
Heepsy serves as a one-stop shop for your influencer marketing campaigns. Its advanced search filters enable you to find influencers based on industry and location. Once you've identified potential influencers, Heepsy compiles comprehensive results organized with their stats and metrics, simplifying the outreach process. This tool eliminates intermediaries and streamlines the often tedious task of researching potential influencers.
With Heepsy, you can also search for influencers using their handles to verify their stats and audience authenticity. It helps you identify influencers with genuine engagement and eliminates the risk of partnering with those who have fake followings.
Final Thoughts
Working with influencer marketing tools can be immensely beneficial, particularly if the platform has an established database of influencers with whom they've previously collaborated. Existing relationships can add significant value to your influencer marketing strategy.
However, the options listed here are just the tip of the iceberg. The influencer marketing landscape is diverse, with a multitude of tools available. It's essential to explore and select the tool that best aligns with your unique brand and influencer needs.
Remember, the success of your influencer marketing campaign hinges on your ability to identify and collaborate with the right influencers. So, take your time, assess your requirements, and choose the tool that will empower your brand to connect with the perfect influencers to achieve your marketing goals.
For CRM Solution or Business Automation Service, feel free to reach us at biz@inextcrm.com or call/WhatsApp at +91-7506506672.