In today's digital age, where the competition for online visibility is fierce, the role of advertising management cannot be overstated. It's the carefully designed process that governs how agencies communicate with their target markets. Ad management tools serve as the gears that power this intricate machinery, automating various facets of advertising, from campaign planning to monitoring and analysis. These tools are the lifeline of modern agencies, helping them navigate the complex world of digital advertising.
So, what exactly are ad management tools, and why are they vital for agencies? In this blog, we'll delve into the essence of advertising management, explore the significance of ad management tools, and introduce you to the ten best tools available.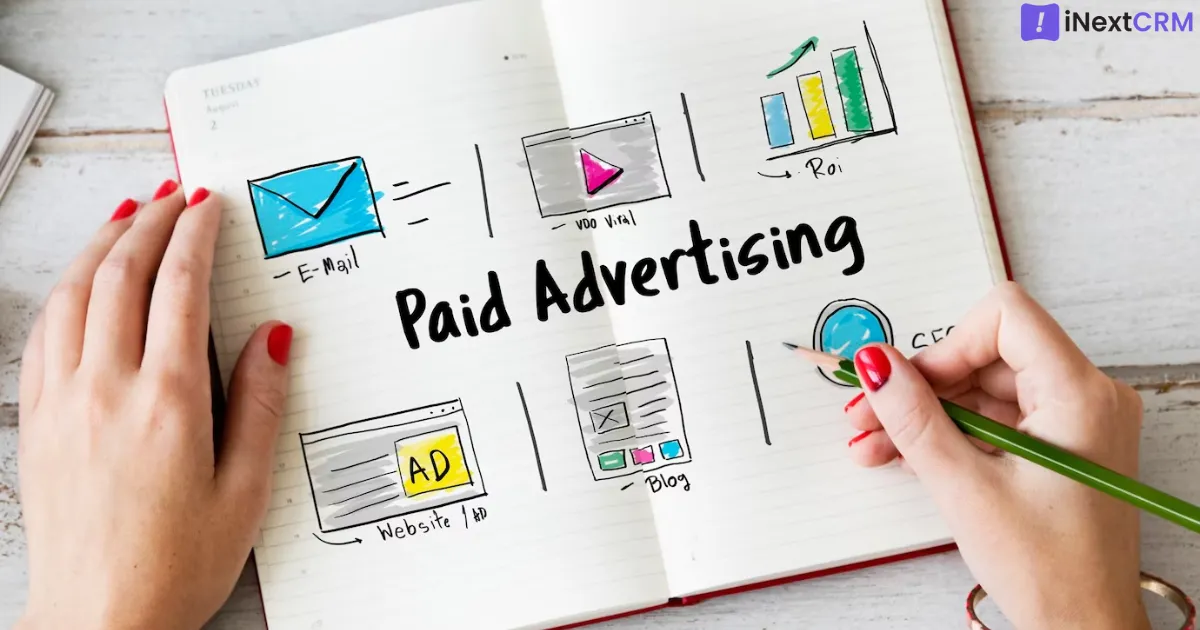 What is Advertising Management?
Advertising management is the structured process of overseeing the myriad activities involved in communicating with a target audience. It encompasses every step from conceiving a campaign to its execution, monitoring, and analysis. Ad management tools are your trusted companions in this journey, simplifying and enhancing every aspect of advertising.
What are Ad Management Tools?
Ad management tools are software solutions that empower agencies to efficiently create, manage, optimize, and analyze digital advertising campaigns across various platforms. These tools act as a central hub where agencies can design, launch, monitor, and assess the performance of their ads. They also help in managing budgets and targeting the right audience.
In the dynamic world of advertising, these tools have become indispensable. They streamline and automate the advertising process, saving time and resources. Agencies can swiftly adapt their strategies and make data-driven decisions, all while closely tracking and measuring campaign performance in real-time.
Here's a closer look at why ad management tools are invaluable:
Importance Of An Ad Management Software
**1. Centralized Platform: Ad management tools provide a consolidated platform for handling multiple advertising campaigns across various platforms. This streamlines the planning, launching, monitoring, and analysis processes, saving agencies both time and money.
Targeted Advertising: Ad management platforms offer robust targeting features, allowing agencies to reach the right audience with the right message at precisely the right time. This precision significantly enhances the effectiveness and efficiency of advertising campaigns, resulting in a higher return on investment (ROI).
Real-time Performance Tracking: Ad management tools empower agencies to track the performance of their campaigns in real-time. This real-time monitoring provides crucial insights into campaign effectiveness. Understanding which ads resonate with the target audience and which don't enables agencies to make data-driven decisions and adapt their strategies on the fly to maximize results.
Budget Management: Ad management solutions assist agencies in managing their budgets effectively. By providing a clear view of how much money is spent and where it's allocated, these tools ensure that agencies can optimize spending to maximize ROI while staying within their budget.
Automation: Many labor-intensive and time-consuming tasks associated with managing advertising campaigns, such as bid management, ad creation, and targeting, are automated by ad management tools. This automation frees up agency resources to focus on more strategic tasks, like developing advertising strategies and client management.
In a nutshell, ad management tools are essential for agencies to efficiently manage and optimize digital advertising campaigns. They enable agencies to precisely target their audience, monitor performance in real-time, and automate many campaign management tasks.
Now, let's explore the ten best ad management tools for agencies:
10 Best Ad Management Tools for Agencies
Google Ads
Google Ads, formerly known as Google AdWords, is a robust advertising platform that allows agencies to design and manage effective advertising campaigns on Google's search engine and partner websites. It provides access to a vast audience, with over 3.5 billion daily searches on Google. Google Ads boasts powerful targeting capabilities, ensuring ads reach the most relevant audience.
Facebook Ads Manager
Facebook Ads Manager is a popular advertising platform that enables agencies to create and run campaigns on Facebook and Instagram. It offers extensive targeting options, making it easier to reach the right audience based on demographics, interests, and behavior.
AdRoll
AdRoll is a cross-platform retargeting and advertising tool that helps agencies reach potential clients across social media, mobile apps, and email. It offers cross-device retargeting and custom audience segmentation.
AdEspresso
AdEspresso streamlines the creation, management, and optimization of Facebook and Instagram ad campaigns. It includes A/B testing capabilities, enabling agencies to test various ad variations to determine what works best for their audience.
Adstream
Adstream is an all-in-one platform that streamlines the integration and combination of various marketing aspects. It automates workflows and allows centralized content management. It connects to 79,000 global media destinations and provides robust analytics.
HubSpot Ad Tracking Software
HubSpot's ad tracking software offers a comprehensive solution for managing ad campaigns on Google, Facebook, Instagram, and LinkedIn. It provides ROI reports, real-time performance tracking, and integration with HubSpot's CRM for enhanced lead management.
Epom
Epom is an all-in-one platform for managing display, video, and mobile ad campaigns. It offers precise targeting, real-time data tracking, and automation of many campaign management tasks.