In today's digital landscape, the world of social media boasts a staggering 4.62 billion users and counting. This vast audience represents an ideal environment for businesses, armed with the tools to target their desired clientele with pinpoint accuracy. The key to converting even a fraction of these 4.62 billion individuals into your loyal audience lies in crafting a killer social media strategy. And, we firmly believe that a successful social media marketing strategy relies on data, not guesswork. By harnessing the data at your fingertips, you can chart a clear course towards your goals.
So, let's dive into the world of data-driven social media strategies – what they are, why you need them, and how to build one that propels your business to new heights.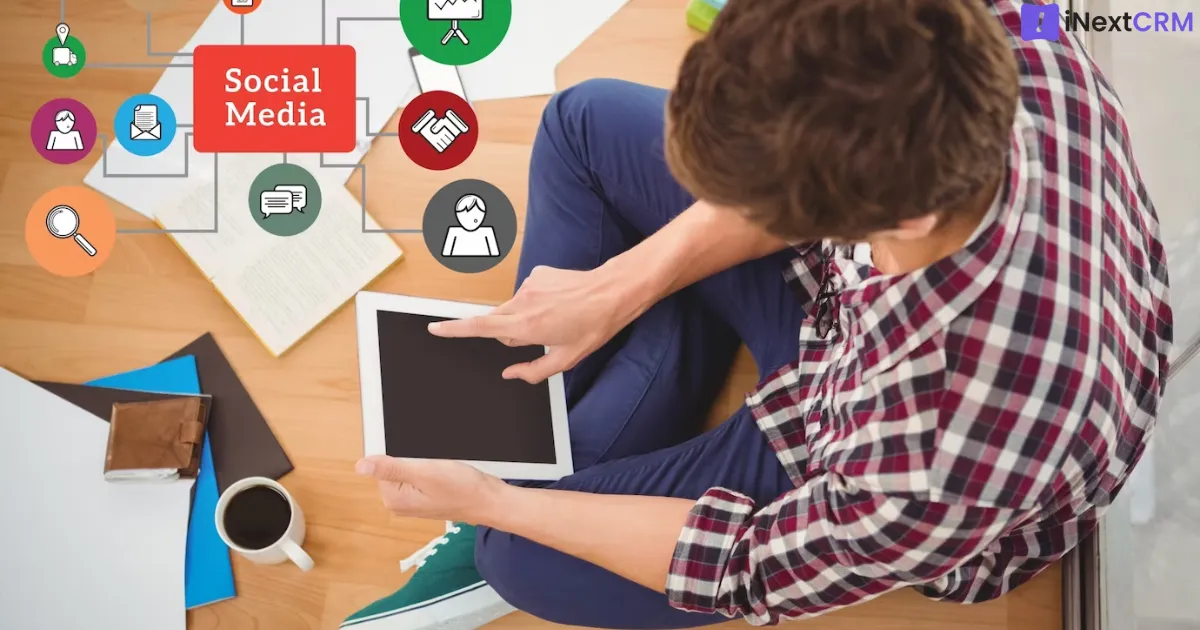 What Is a Data-Driven Social Media Strategy?
A data-driven social media strategy is a marketing approach that leans heavily on social media analytics to identify your target audience, their preferences, and the type of content that resonates with them. This data becomes the foundation for crafting creative and personalized content, leading to heightened brand awareness, increased customer engagement and retention, quantifiable leads, and ultimately, improved conversion rates.
In essence, a data-driven social media strategy hinges on real numbers and statistics, not mere assumptions and instinct.
Why Do You Need a Data-Driven Social Media Strategy?
There are compelling reasons why adopting a data-driven social media strategy is imperative for your business:
Find the Right Audience for Your Business
It's crucial not to sell apples to someone who wants pears. By targeting the right audience, you increase the chances of converting them into followers and engaged customers. Utilize platforms like Google Analytics, Facebook, Pinterest, and LinkedIn, along with social media management tools, to gather pertinent data about your audience. This includes demographics, interests, pain points, and shopping habits. With this wealth of consumer insight, you can create data-driven personas that eliminate the need for guesswork. You'll know precisely which message will resonate most with your audience.
Choose Social Media Channels That Work For Your Brand
With numerous social media platforms available, such as Facebook, Instagram, Pinterest, TikTok, and more, it's crucial to focus your efforts on the channels most relevant to your brand. Use analytics reports to identify where your audience spends their time. Concentrating your social media marketing efforts on platforms frequented by your audience is essential. After all, the purpose of social media marketing is to connect with your audience, so align your strategy accordingly.
Create Effective Social Media Campaigns That Provide Profitable Results
Armed with data, you gain valuable insights into your target audience's preferences and behaviors. You'll know what influences their purchasing decisions, when they are most active on social media, and even the best times to deliver your content. This knowledge empowers you to craft highly personalized, effective, and relevant social media campaigns, guided by concrete data.
Overpower Your Competitors
A data-driven strategy allows you to outperform competitors by revealing precisely what's working and what's not. It becomes invaluable for assessing your brand's health, optimizing campaigns, and measuring client satisfaction. This data-driven approach enables you to connect more effectively with your target audience, setting you apart from the competition.
How to Build a Data-Driven Social Media Strategy
Creating a data-driven social media marketing plan and setting specific business objectives are pivotal to your success. Here's how to go about it:
Research Your Target Audience
Begin by identifying your audience – who you aim to reach. Extensively research your ideal customer to gain deep insights. Understand their behaviors and attitudes to effectively engage with them. Look for details such as job titles, demographics (age, gender, location), interests, and their preferred social media platforms. Armed with this knowledge, you can tailor your strategy to address their needs.
Keep an Eye on Your Close Competitors
Understand your competitors as thoroughly as your customers. Analyze your top competitors, categorizing them into organic competitors, those competing in paid advertising, and those focused on local SEO (if applicable). Evaluate their social media presence, positioning strategies, and communication styles on various social channels. Identify their strengths and weaknesses and leverage this information to your advantage.
Set S.M.A.R.T. Objectives & Monitor KPIs
Utilize the SMART framework (Specific, Measurable, Attainable, Relevant, Time-bound) to set clear and specific goals for your social media strategy. Ensure your goals are measurable, realistic, relevant to your business, and come with a deadline. Track key performance indicators (KPIs) such as reach, engagement, conversions, customer loyalty, and more to monitor your progress.
Track Your Social Media Analytics Constantly
Utilize social media management tools like SocialBee to monitor your analytics continually. Analyze metrics like reach, engagement rate, likes, shares, comments, and impressions. Identify your top-performing posts, topics, and content structures. Track follower growth, demographics, overall engagement rates, and active time intervals. SocialBee enables you to generate detailed social media reports, simplifying communication of your results to stakeholders.
Use a Social Media Listening Tool
Implement social media listening tools like Brandwatch, Brandmentions, or Determ to gain insight into brand perception, track hashtags, identify content topics, and monitor brand mentions. These tools provide a solid foundation for a data-driven strategy.
Eliminate the Guesswork For Your Social Media Strategy
With a data-driven social media strategy, you bid farewell to guesswork. Data empowers you to connect with your audience by understanding their preferences, engagement patterns, and decision-making processes. You know precisely what works because the numbers don't lie.
Your journey through the marketing tunnel is no longer shrouded in uncertainty; it's guided by factual data. For CRM Solution or Business Automation Service, feel free to reach us at biz@inextcrm.com or call/WhatsApp at +91-7506506672. We're here to support your growth. Embrace data, and watch your social media strategy transform into a powerful tool for success.