In today's digital age, where connections are increasingly established online, having a robust social media presence is no longer an option; it's a necessity. Social media has evolved into a powerful tool in the realm of digital marketing, offering numerous benefits for businesses of all kinds. With over 3 billion users worldwide and a surprising statistic that more people follow brands on social media than celebrities, it's evident that social media is where you need to be to reach your audience and build a thriving community.
Let's delve into the compelling reasons why establishing a social media presence is crucial for your agency:
Increased Awareness
The first step to success is making sure people know you exist. Social media provides a gateway to connect with nearly half of the world's population. Platforms like Instagram are increasingly being used for discovering new products and services. By creating compelling social profiles and consistently sharing content that resonates with your agency's values, you can significantly increase brand awareness.
Building a strong social media presence can help your agency become a familiar and trusted name in your industry, attracting potential clients and collaborators.
Customer Engagement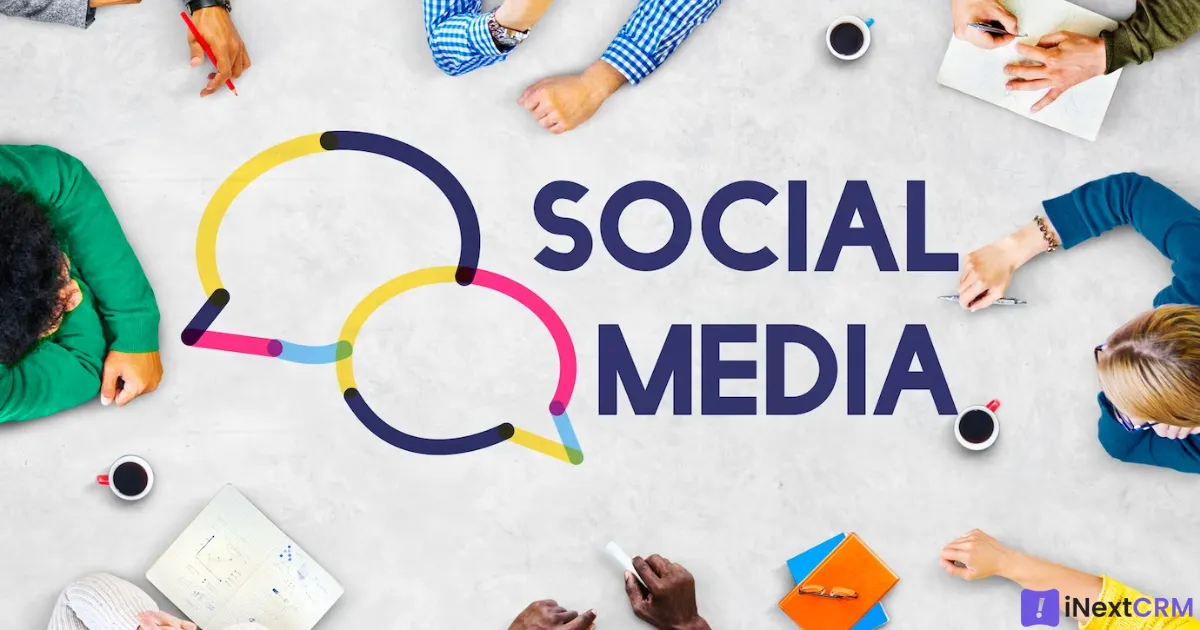 Social media platforms offer an exceptional avenue for direct interaction and engagement with your customers. For your agency, this means the opportunity to connect with decision-makers in specific industries and foster relationships with diverse audiences.
Effective engagement not only allows you to understand your customers better but also helps in lead generation. With the right messaging and approach, these leads can be converted into valuable clients. Social media enables you to convey your agency's unique value proposition directly to your audience.
Improved Brand Loyalty
A strong social media presence makes it effortless for customers to find and connect with your agency. Studies show that 53% of customers who follow businesses on social media exhibit higher loyalty to those brands. Building this loyalty also increases the likelihood of customer retention.
When customers can easily engage with your brand on social media, it establishes your agency as a credible and responsive entity. Consistently updating your social profiles and sharing engaging content keeps your agency at the forefront of your customers' minds.
Increased Website Traffic
Compelling content shared on social media platforms often piques users' interest and drives them to spend more time engaging with it. Once your agency's content grabs their attention, users naturally want to learn more about your services.
Social media posts and ads are excellent tools for directing traffic to your website. Sharing valuable content from your blog or website on your social channels can lead to increased website traffic and a deeper understanding of your agency's offerings.
Generate Leads
Establishing a social media presence for your agency allows potential clients to express interest and reach out. Many social networks offer specialized advertising formats designed to collect leads. This cost-effective method of lead generation can significantly benefit your business.
Boost Sales
Your agency's social media presence plays a crucial role in your sales funnel. By studying your target audience, you can create appealing offerings and present them in a compelling manner. Social sales tools continue to evolve, and various industries are capitalizing on this trend.
For instance, consider the subscription sales strategy employed by OTT platforms. Celebrities and actors often use their social media presence to promote new releases, directing their followers to subscribe and enjoy their latest content. This approach showcases the power of social media in boosting sales.
Go Viral
When users engage with your social media content through likes, comments, and shares, your content gains exposure to new audiences. This engagement serves as proof of an existing connection with your brand.
Word of mouth marketing, facilitated by your followers sharing your content, is highly impactful. People tend to pay more attention when they see a brand's message shared by someone they know and trust.
To increase your chances of going viral, focus on creating content that resonates with your existing followers. Make it engaging and shareable, and over time, your social media presence will pay off.
In conclusion, social media marketing is no longer optional; it's essential for both startups and established businesses. With competition on social media platforms growing daily, it's crucial to establish a robust social media presence for your agency as soon as possible. If you're ready to take your customer relationship management to the next level, consider our CRM solutions or business automation services. For CRM Solution or Business Automation Service, feel free to reach us at biz@inextcrm.com or call/WhatsApp at +91-7506506672. Your growth is our priority. Embrace the world of social media, and watch your agency thrive.