Are you tired of the daily grind, the 9-to-5 routine, and the limitations of a traditional job? Do you dream of a career that offers flexibility, independence, and the potential for unlimited earnings? If so, freelancing might be the perfect path for you. In this comprehensive guide, we will walk you through the process of becoming a successful freelancer, from understanding the basics to achieving your goals. Let's embark on this exciting journey toward a freelancing career filled with freedom and success.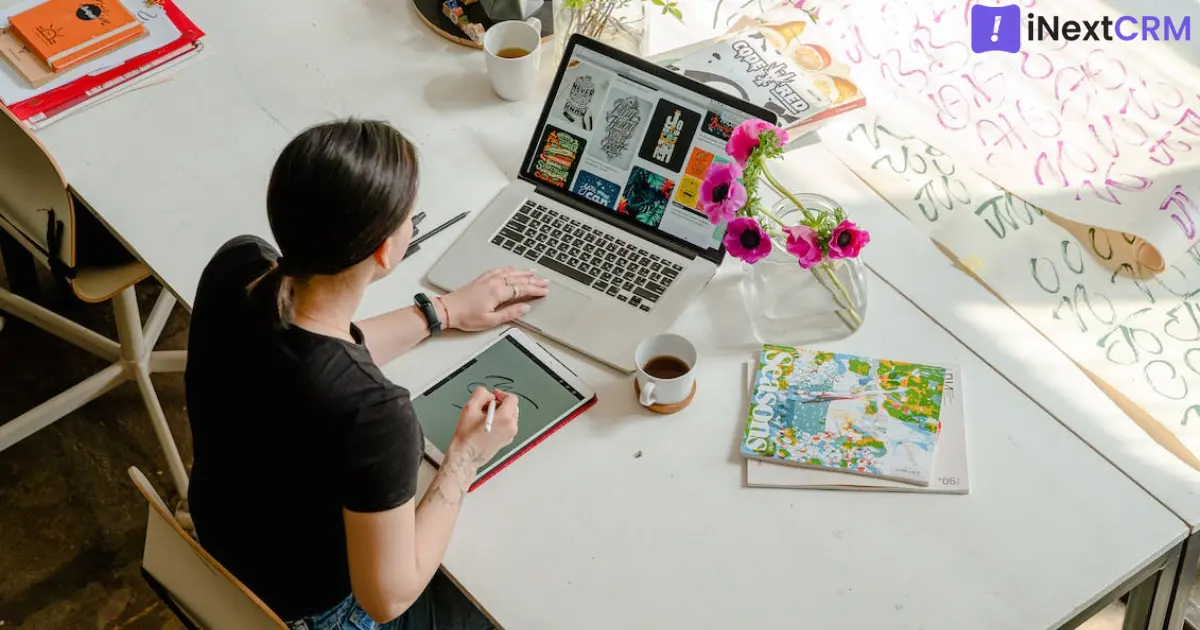 Understanding Freelancing
Defining Freelancing
Freelancing is not just a buzzword; it's a career choice that empowers individuals to work on their terms. We delve into the core concept of freelancing and what sets it apart from traditional employment.
The Rise of the Freelance Economy
In recent years, the freelance economy has witnessed explosive growth. We explore the factors driving this trend and how it's reshaping the world of work.
History of Freelancing
The roots of freelancing date back centuries. Discover the fascinating history of freelancing and how it has evolved into the digital age.
Types of Freelancing
Freelancing is a diverse field. We break down the various types of freelance work, from creative roles to technical professions, to help you find your niche.
Freelancing vs. Gig Work
Explore the distinctions between freelancing and gig work, including job security, income stability, and long-term prospects.
Why Freelance?
The Advantages of Freelancing
Discover the myriad benefits of freelancing, including flexible schedules, increased earning potential, and the freedom to choose your projects. Real-life success stories will inspire you to take the leap.
Breaking Free from the 9-to-5 Grind
Uncover the limitations of traditional employment and how freelancing offers a path to liberation.
Balancing Passion and Profit
Learn how freelancing enables you to pursue your passions while still making a living.
Challenges of Freelancing
While freelancing offers numerous advantages, it's not without its challenges. We discuss common hurdles and how to overcome them.
The Feast and Famine Cycle
Explore the unpredictable income patterns that freelancers often face and strategies for managing financial stability.
Isolation and Loneliness
Freelancers can experience isolation. Discover ways to combat loneliness and stay connected in a virtual world.
Assessing Your Skills
Identifying Your Strengths
Find out how to recognize and assess your skills. We provide guidance on determining your marketable strengths and suggest tools to help you evaluate your abilities.
Self-Assessment Tools
Explore online resources and assessments that can help you gain insights into your skills and areas for improvement.
Transferable Skills
Learn how to leverage your existing skills, even if they don't seem directly related to your desired freelance career.
Choosing Your Niche
The Power of Niche Selection
Selecting the right niche is critical to your freelancing success. We explain why, offer tips on finding a profitable niche, and showcase popular freelancing niches to consider.
Researching Market Demand
Discover how to research market demand for your chosen niche and identify gaps where your skills can shine.
Testing the Waters
Before committing fully, learn how to test your chosen niche to ensure it's the right fit for your freelancing career.
Building Your Brand
Crafting Your Personal Brand
Your brand is your identity in the freelancing world. Learn how to build a strong online presence and leverage social media and portfolio websites to establish your brand.
Creating a Compelling Portfolio
Explore the key elements of an impressive portfolio and how to showcase your work effectively.
Navigating Online Platforms
Discover the best online platforms to promote your services, from freelancing websites to social media networks.
Setting Up Your Freelancing Business
Navigating the Business Side
We guide you through the process of registering as a freelancer and handling legal aspects like taxes and contracts. Discover essential tools and software for managing finances and invoices.
Legal Considerations
Understand the legal requirements of freelancing, including business structures, contracts, and intellectual property.
Financial Management
Learn how to manage your finances as a freelancer, from budgeting to taxes and retirement planning.
Finding Clients
Mastering Client Acquisition
Find actionable tips on landing your first clients, from job boards to networking and social media. Craft compelling pitches and learn how referrals and repeat clients can be game-changers.
Job Hunting Strategies
Explore effective strategies for finding freelance opportunities, including cold pitching, job boards, and leveraging your network.
Client Relationship Management
Learn the art of building strong client relationships, from initial contact to project completion.
8: Pricing Your Services
Cracking the Pricing Code
Explore various pricing models, from hourly rates to project-based or value-based pricing. Gain insights into setting competitive rates and adjusting them as your experience grows.
Calculating Your Freelance Rate
Discover formulas and tools to help you calculate your ideal freelance rate, factoring in expenses, desired income, and market rates.
Negotiating with Confidence
Learn effective negotiation techniques to ensure you're compensated fairly for your services.
9: Managing Client Relationships
Nurturing Client Connections
Effective communication and client management are keys to success. Discover strategies for dealing with difficult clients, resolving conflicts, and delivering exceptional service.
Communication Skills
Learn how to communicate effectively with clients, including active listening and addressing client feedback.
Client Conflict Resolution
Explore strategies for resolving conflicts with clients professionally and amicably.
10: Balancing Work and Life
Mastering Work-Life Balance
Freelancers often face challenges in balancing work and life. Learn how to manage your time effectively, set boundaries, and hear stories of freelancers who have achieved balance.
Time Management Techniques
Discover time management techniques to optimize your productivity and maintain a healthy work-life balance.
Self-Care for Freelancers
Explore self-care practices to reduce stress and prevent burnout in your freelancing journey.
11: Scaling Your Freelance Business
From Solo to Enterprise
Explore strategies for scaling your freelance career, including hiring subcontractors and creating passive income streams. Real-life examples showcase successful freelancers who scaled their businesses.
Growing Your Client Base
Learn how to expand your client base strategically, from increasing your rates to diversifying your services.
Building a Team
Discover the benefits of building a freelance team and how to hire and manage subcontractors.
Overcoming Freelancer Challenges
Conquering Common Hurdles
Freelancing comes with its own set of challenges, from irregular income to self-motivation. We offer practical solutions and resilience-building techniques to help you thrive.
Overcoming Income Volatility
Explore strategies for managing fluctuating income and creating financial stability as a freelancer.
Staying Motivated
Learn how to stay motivated in the face of challenges and maintain a positive mindset throughout your freelancing journey.
Conclusion: Your Journey Begins
In closing, we summarize the key takeaways from this comprehensive guide to becoming a successful freelancer. The path to freelancing success is within your reach; it's time to take the first step toward a career filled with freedom and success. At iNextCRM, we understand the unique needs of freelancers. Our CRM solutions and business automation services are designed to support your freelancing journey. Whether you're just starting or looking to scale your freelance business, we're here to help. Contact us at
biz@inextcrm.com
or call/WhatsApp at +91-7506506672 to explore how iNextCRM can empower your freelancing career.