Invoicing is the lifeblood of any business. Whether you're a solo freelancer or a multi-million-dollar corporation, mastering invoicing terms is crucial for financial health. Invoices are more than just pieces of paper or digital documents; they are the conduits through which your hard-earned money flows into your business. To ensure smooth cash flow and avoid financial hiccups, you need to understand the invoicing terms and conditions that underpin your transactions. So, let's delve into the 14 most relevant invoicing terms you must know.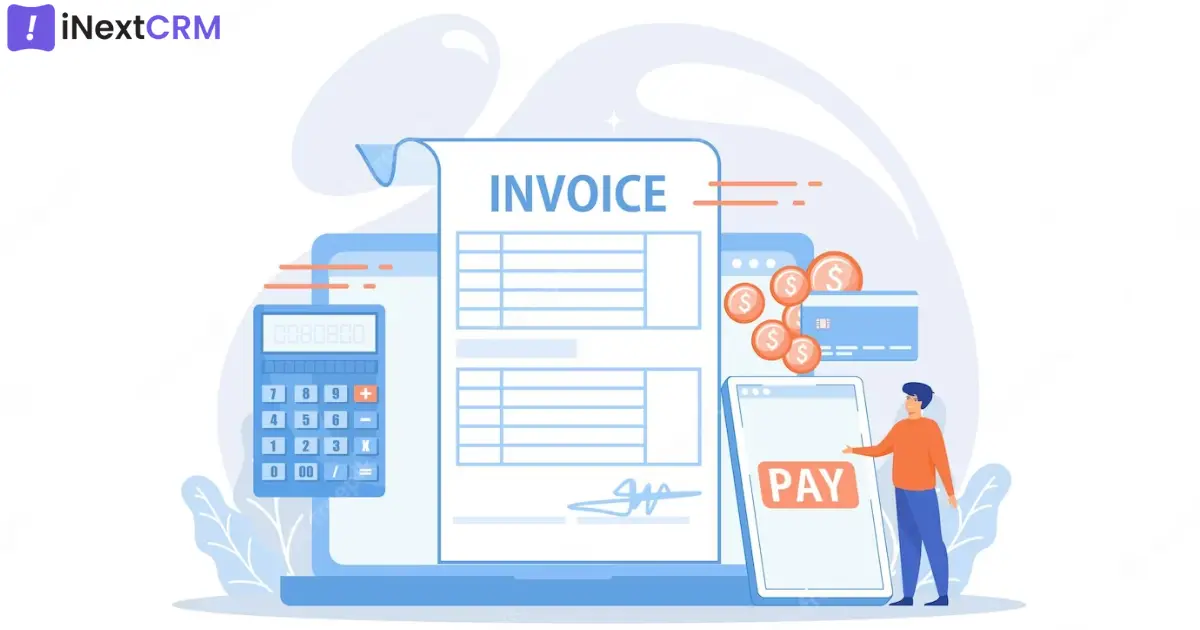 Terms of Sale
Definition: Terms of sale encompass all the payment conditions agreed upon between you and your customer. These terms encompass vital details such as the total amount, unit cost, delivery specifics, payment methods, applicable discounts, and the payment due date.
Importance: Clearly defined terms of sale set expectations and mitigate misunderstandings. When both parties understand their obligations, the likelihood of disputes diminishes significantly. In international transactions, these terms include shipping times, international duties, and compliance with international chamber of commerce regulations.
Immediate Payment
Definition: Immediate payment means the customer must settle the invoice upon product or service delivery, with no grace period.
Importance: Immediate payment ensures swift transactions, ideal for B2C (Business-to-Customer) companies. However, it may not always be suitable for B2B (Business-to-Business) enterprises due to potential cash flow constraints on clients.
Payment in Advance
Definition: Payment in Advance (PIA) is a pre-delivery payment, ensuring that you receive compensation before rendering the product or service. Many businesses, especially those engaging with new customers, require advance payments.
Importance: PIA safeguards against non-payment and covers out-of-pocket expenses, often vital for freelancers and service providers.
Net 7, 10, 30, 60, 90
Definition: This term indicates when the payment is due, such as Net 7 (payment due in seven days after the invoice date). Net 30 means payment is due 30 days after invoicing, and so forth.
Importance: While these terms were common, they can confuse both clients and accounts payable teams. Using simpler language like "Please make payment within 7 days" reduces ambiguity.
Early Payment Discounting
Definition: This term encourages prompt payment by offering discounts. For instance, "2/5 Net 20" means a 2% discount if the invoice is paid within 5 days; otherwise, the full payment is due within 20 days.
Importance: Early payment discounts improve cash flow by incentivizing clients to pay quickly. Clearly mentioning the discount offer helps eliminate confusion.
Recurring Invoice
Definition: Recurring invoices apply to ongoing services billed monthly, often with a fixed amount. They create predictability and consistency in revenue.
Importance: Businesses benefit from having as many recurring invoices as possible, ensuring regular income streams. Automation simplifies the process of sending monthly invoices.
Line of Credit Pay
Definition: Line of credit allows clients to pay on a monthly or quarterly basis, providing flexibility compared to immediate or short-term payments. It's common among established clients.
Importance: Line of credit benefits larger, well-established clients, but small to medium enterprises may find it risky due to potential defaults.
Quotes and Estimates
Definition: Quotes and estimates are provided to clients before they commit to your services. These documents offer price approximations, enabling clients to compare costs among vendors.
Importance: Quotes and estimates help clients make informed decisions. They can be easily transformed into final invoices, streamlining the payment process.
Interest Invoice
Definition: Interest invoices penalize delayed payments. Clients receive interest charges for overdue payments, accompanied by a due date for settling the outstanding amount.
Importance: Interest invoices act as reminders and motivate clients to pay on time. They address the challenge of delayed payments, safeguarding your cash flow.
Invoice Factoring
Definition: Invoice factoring provides immediate cash for unpaid invoices. Factoring companies advance a portion of the invoice amount for a fee.
Importance: This option is valuable for businesses in need of quick cash. It's often used when dealing with clients with extended payment cycles.
Bill of Exchange
Definition: A bill of exchange is a document demanding payment within a specified period. It contains details such as maturity date, amount, signatures, and the names and addresses of both parties.
Importance: Bills of exchange are used when selling goods on credit, ensuring payment terms are clear and agreed upon.
Contra
Definition: Contra invoices offset payments due against items purchased. The balance amount is invoiced, simplifying transactions between parties.
Importance: Contra invoices streamline transactions, especially when there is an exchange of services between two entities.
Stage Payment
Definition: Stage payments divide the total amount due into installments. Each stage corresponds to a different phase of the project.
Importance: Stage payments accommodate clients who can't pay the full amount upfront. Clear terms prevent misunderstandings during the project.
Letter of Credit
Definition: A letter of credit, issued by a bank, guarantees that a buyer's payment to a seller will be received on time and in full. If the buyer cannot make the payment, the bank covers the difference.
Importance: Letters of credit are critical in international transactions, providing assurance to sellers and facilitating global trade.
In conclusion, understanding and implementing the right invoicing terms is crucial for a healthy financial ecosystem within your business. Keep your terms concise yet comprehensive, covering early payment incentives, late payment penalties, and various payment methods. The ultimate goal is to ensure your invoices are paid on time, and your invoicing terms should be designed with this objective in mind.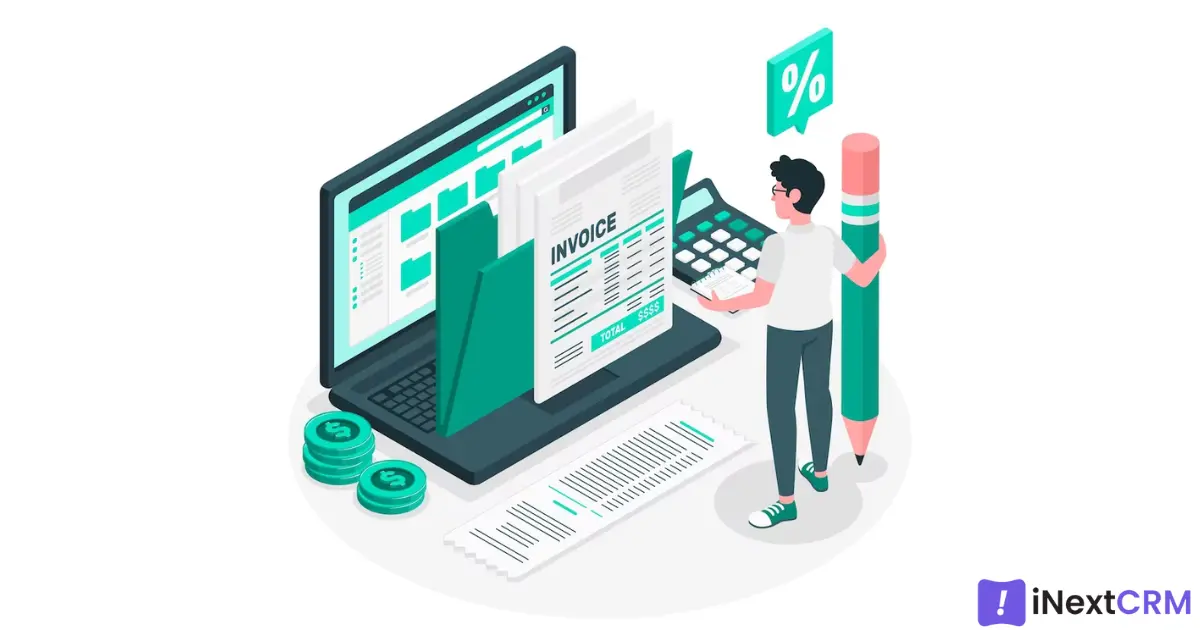 For CRM Solutions or Business Automation Services, feel free to reach us at biz@inextcrm.com or call/WhatsApp at +91-7506506672.