Starting your own agency can be a thrilling and rewarding venture, but it comes with its fair share of challenges. To succeed in this space, investing significant time in planning, conducting thorough market research, and obtaining a solid understanding of your target audience and competitors is essential. Without these fundamental elements, you easily miss the mark and fall short of your goals. But when you commit to careful planning, researching the market and competition, and knowing your audience, you'll be in a much better position to succeed and grow your agency.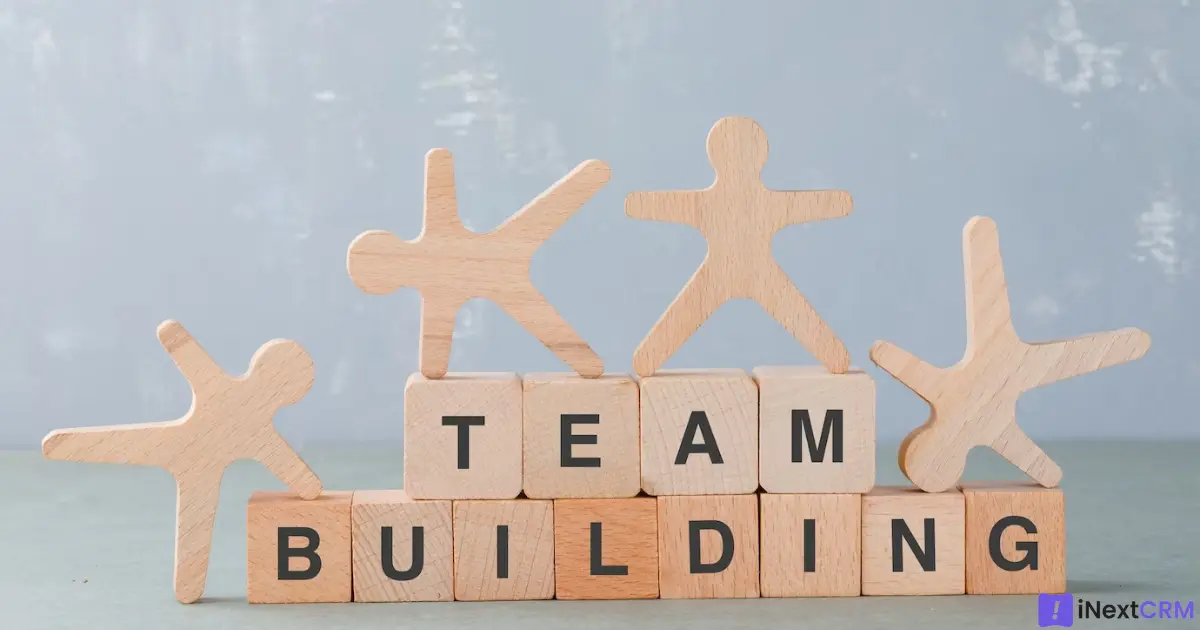 If you're a skilled marketer or have a keen knowledge of marketing, you've probably dreamed of starting your own digital marketing agency and building a business that helps people make the most out of their digital platforms. Unfortunately, most people don't follow through with their dreams simply because they don't know how to get started.
Now, if you're serious about entering into this lucrative industry and creating an agency, it's easier than you think but not that easy
So What is digital marketing? Digital marketing, also known as online marketing, involves leveraging digital channels such as the Internet and other digital communication platforms to promote brands and engage with potential customers. These channels include email, text and multimedia messaging, social media, and web-based advertising. As most people today are almost always connected online, digital marketing has become crucial for businesses to reach and engage with their target audience effectively.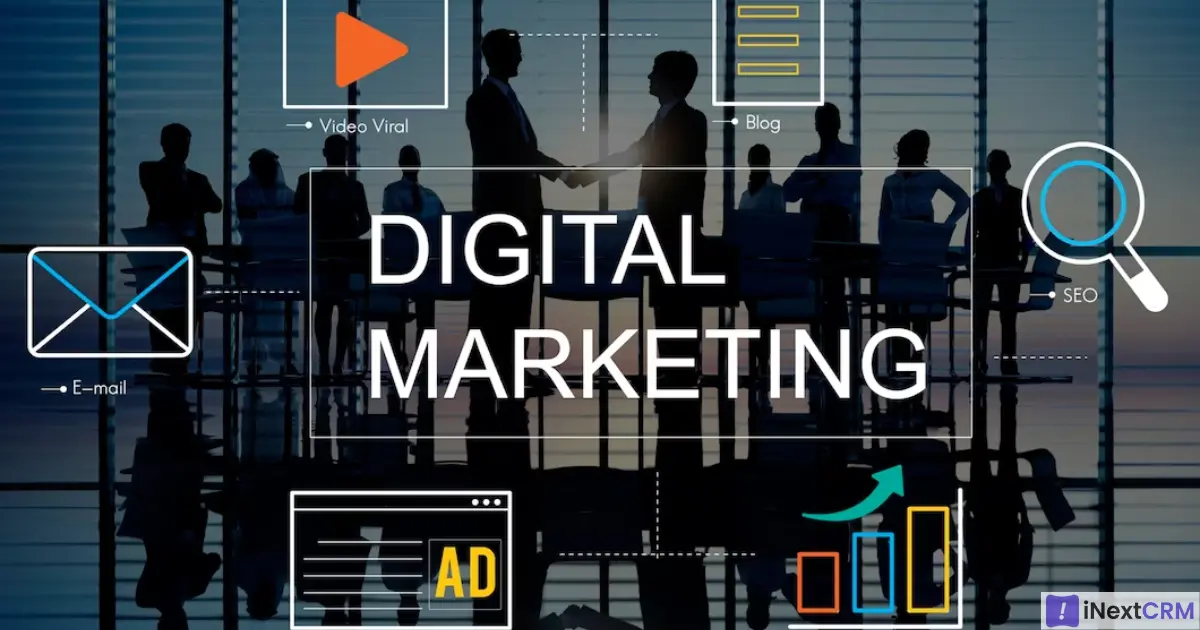 Let us guide you through starting a digital marketing agency with our comprehensive and informative guide. This actionable guide is designed to help you create your own digital marketing agency from the comfort of your home, providing you with valuable insights and expert advice every step of the way.
Pros
Flexibility: You can put as much time into the business as you'd like. If you like the work and have some initial experience, you can start small and manage all aspects of the business on your own, for a while of course. Apart from this, you can choose what kind of brand or people you want to work with and say no to those who you don't believe in.
Ability to start from home: One major benefit of starting an agency business is that you don't necessarily need to have a dedicated workspace. You can learn how to start your own marketing agency, from the comfort of your home, at least in the beginning; until you get a few clients and want to expand.
Be an expert in your niche: Lastly, one of the pros of learning how to set up an agency is that you get to do the work that you like and know better than anyone else. There's nothing better than being able to focus on the area of work you're strong in. It not only makes work enjoyable for you but also offers clients the best solution to their problems.
Cons
High Competition: When you are creating an agency, there are high chances that there are a lot of digital marketing agencies that provide online marketing services just like you! It's important to spend time analyzing the market and figuring out where there is more demand. If you don't stand out to be the best or unique at least, you are not likely to stay in the market for long.
Hiring & Motivating Employees: while you are learning how to set up an agency hiring a good candidate, who does not just have theoretical knowledge but can also solve problems when needed can be a task! And not just that, you need to find creative ways to motivate them. It's important that you're able to offer great incentives and a good work environment for your employees.
Longer Sales Process: Hiring an agency can be a big-time and money investment for your potential clients. It's important for you to predict a longer conversion funnel and plan accordingly. You also need to stay in constant communication with them to make the conversion from lead to clients.
How To Start Your Own Agency? Here are the first steps to get you started: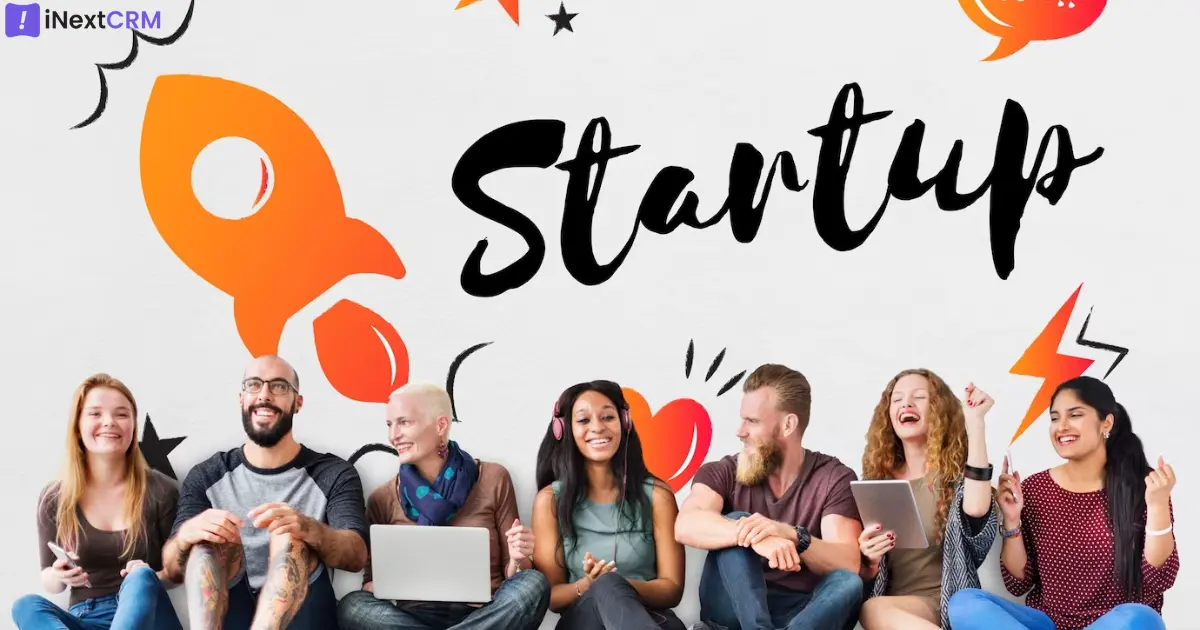 Identify Your Niche Why? Because nowadays, most businesses look for online marketing companies that offer specific services that they might be looking for. Creating an agency begins with identifying your niche. Choosing a specific area of expertise sets the foundation for your business and helps you stand out in a crowded marketplace.
When starting an agency focusing on a particular type of service, such as digital marketing or public relations, you can differentiate your agency and offer unique value to your clients. Identifying your niche requires careful research, reflection, and a deep understanding of your strengths, passions, and the needs of your target market.
Let's say you own a real estate business, and you're looking to work with an internet marketing agency so you can win more business. Which marketing agency would you rather work with – one with many years of experience specifically helping real estate businesses or one which has helped all kinds of businesses?
You'd pick the first one every time because of their industry expertise and focused message that appeals to you specifically.
This is why determining your niche should be the first step when running a creative agency, and an essential one if you want to scale. Before you pick a name, rent your office space, hire the people, or look for clients, you need to define your niche:
This is who we are.
This is what we do.
This is who we do it for.
How can you determine your niche? The first step when starting your own agency is to take a moment and list down points to answer this question: "What will distinguish your digital marketing firm from similar ones in the market?"
You probably had several things that come to your mind or maybe none. Figure out what makes you stand out from the rest of the digital ad agencies. Use the list you created to form a Unique Selling Proposition – USP. USP is a concise statement of your service. It will describe how your service can solve a client's specific problem and why they should choose you over other agencies.
Since the market is so large and there are so many other marketing agencies out there, don't generalize your services. Look at what specific problem your internet marketing company is really good at solving (and one that you also enjoy doing) and specialize in that!
If you plan to start a creative agency Figure out something innovative you can do that most of your competition doesn't talk about. Or something they may be offering, but don't talk about it or promote it. You will have the competitive edge for that particular point.
Identify Your Target Audience Now that you have figured out how to start an agency and what services you're going to offer, it's time to determine who will you provide those services! Identifying your is one of the most essential steps toward success for any company or business, especially if you are just getting started.
Consider at least these factors and think about who your ideal target audience is:
Business model (SaaS, local stores, service companies, e-commerce companies, etc.)
Industry (Healthcare, Education, Insurance, etc.)
Company size (SMB, Fortune 500, etc.)
Trying to sell your services without understanding your ideal target audience is like driving with your eyes closed. You're bound to crash sooner or later.
That is why while creating an agency you need to create a client profile that describes your most ideal clients, target customer, their purchasing habits, and more. A client profile is not just based on an assumption, it is real data that must be well-researched.
A client profile can include information such as:
Where your client lives
Age of the client
Gender
Income level
Education level
Profession
Company they work for
Business size
Number of employees
Location of the business
The revenue of the business
How they measure their results
Once you have your client profile, it's much easier to focus your marketing efforts and client acquisition strategy. This is a huge topic and we'll cover it in detail later, but knowing your target audience is an essential step when you're starting your agency.
Understand Your Competition Starting a digital marketing agency also requires a clear understanding of your competition. You need to know who you're up against and what makes you different or better than them.
Here's how to evaluate your competition when starting an agency:
Identify Competitors: Start by identifying who your competitors are. Look for other digital marketing agencies or similar businesses in your niche. Make a list of them.
Analyze Their Services: Study the services they offer. What types of digital marketing services do they provide? Are there any services they specialize in?
Assess Their Clients: Try to find out who their clients are. Are they serving the same target audience you intend to serve?
Pricing and Packages: Look at their pricing structure and packages. How do they price their services? Do they offer any unique packages or pricing models?
Online Presence: Analyze their online presence. Check their website, social media profiles, and online reviews. How are they marketing themselves online?
Strengths and Weaknesses: Try to identify their strengths and weaknesses. What do they excel at, and where do they fall short?
Unique Selling Proposition (USP): Determine their USP. What makes them unique or different from other agencies?
Client Feedback: Look for client feedback or reviews. What do their clients say about their services? Are there any common complaints or praises?
Market Positioning: Consider their market positioning. Are they positioned as a premium agency, a budget-friendly option, or something else?
By conducting a thorough competitor analysis, you can gain valuable insights that will help you position your agency effectively in the market. You can identify gaps in the market, discover unmet needs, and determine how you can differentiate yourself from the competition.
Create a Business Plan A well-thought-out business plan is crucial when starting your own agency. It serves as a roadmap for your business and helps you define your goals, target audience, competition, financial projections, and more.
Here are some key elements to include in your business plan when starting a digital marketing agency:
Executive Summary: A brief overview of your agency, its mission, and its goals.
Company Description: Detailed information about your agency, including its history, structure, and location.
Market Research: Analysis of the market, your target audience, and your competitors.
Services Offered: Description of the digital marketing services your agency will provide.
Target Audience: A profile of your ideal clients and their needs.
Marketing and Sales Strategy: Your plan for acquiring and retaining clients.
Financial Projections: Projections for revenue, expenses, and profitability.
SWOT Analysis: An analysis of your agency's strengths, weaknesses, opportunities, and threats.
Legal Structure: Information about your agency's legal structure (e.g., sole proprietorship, LLC, corporation).
Funding Needs: If you need financing to start your agency, outline your funding needs and how you plan to secure funding.
A well-structured business plan will not only help you clarify your business strategy but also be a valuable tool when seeking financing or partnerships.
Register Your Business Before you can officially start your own agency, you'll need to register your business and fulfill any legal requirements. The specific steps and requirements for registering your agency will vary depending on your location and legal structure.
Here are some common steps to consider when registering your digital marketing agency:
Choose a Legal Structure: Decide on the legal structure for your agency, such as a sole proprietorship, LLC, partnership, or corporation. Each has its own implications for taxes, liability, and management.
Register Your Business Name: Choose a unique name for your agency and check if it's available. Register your business name with the appropriate government agency in your jurisdiction.
Obtain Necessary Permits and Licenses: Depending on your location and the services you offer, you may need permits or licenses to operate legally. Check with your local government for requirements.
Register for Taxes: You'll likely need to register for federal, state, and local taxes. This may include getting an Employer Identification Number (EIN) from the IRS.
Open a Business Bank Account: Set up a separate business bank account to keep your personal and business finances separate.
Comply with Data Protection Laws: If you handle client data, ensure that you comply with data protection laws, such as the General Data Protection Regulation (GDPR) in Europe.
Insurance: Consider insurance options, such as professional liability insurance, to protect your agency from legal claims.
It's essential to research and follow the specific legal requirements in your area and industry to ensure that you're operating your agency legally and compliantly.
Build a Strong Online Presence As a digital marketing agency, having a strong online presence is not just a recommendation; it's a necessity. Your online presence is a reflection of your expertise and capabilities in the digital marketing field.
Here are steps to build a strong online presence for your agency:
Create a Professional Website: Your website is your digital storefront. It should be visually appealing, user-friendly, and provide information about your services, portfolio, team, and contact details. Ensure that your website is mobile-responsive.
Optimize for Search Engines (SEO): Implement SEO best practices to make your website discoverable in search engine results. This includes optimizing your content, meta tags, and site structure.
Content Marketing: Create high-quality, informative content related to digital marketing topics. This can include blog posts, ebooks, videos, and more. Share your expertise to demonstrate your agency's knowledge.
Social Media Presence: Establish a presence on relevant social media platforms where your target audience spends time. Share industry insights, engage with your audience, and use social media advertising to reach potential clients.
Email Marketing: Build an email list and send regular newsletters or updates to your subscribers. Email marketing can be a powerful tool for nurturing leads and maintaining client relationships.
Online Advertising: Consider running online advertising campaigns to promote your agency's services. Platforms like Google Ads and Facebook Ads can help you reach a broader audience.
Online Reviews: Encourage satisfied clients to leave reviews on platforms like Google My Business and Yelp. Positive reviews can build trust and credibility.
Networking: Join industry-related forums, groups, and associations online. Participate in discussions, share your expertise, and connect with potential clients and partners.
Portfolio Showcase: Showcase your previous work in a portfolio on your website. Highlight successful campaigns and case studies to demonstrate your agency's capabilities.
Client Testimonials: Include client testimonials on your website to provide social proof of your agency's effectiveness.
Building a strong online presence takes time and effort, but it's essential for attracting clients and establishing credibility in the digital marketing industry.
Develop Your Pricing Structure Setting the right pricing structure is critical when starting your own agency. Your pricing should not only cover your costs but also generate a profit that sustains and grows your business.
Here are some factors to consider when developing your pricing structure:
Costs: Calculate your agency's fixed and variable costs, including employee salaries, software subscriptions, advertising expenses, and overhead.
Competitive Analysis: Research your competitors' pricing to understand the market rates for digital marketing services in your niche.
Value-Based Pricing: Consider a value-based pricing approach, where you charge based on the perceived value of your services to the client.
Service Tiers: Offer different service tiers or packages to cater to a range of client budgets and needs.
Hourly vs. Project-Based vs. Retainer: Decide whether you'll charge clients on an hourly basis, per project, or through retainer agreements. Each has its pros and cons.
Profit Margin: Determine the profit margin you want to achieve for your agency. This will depend on your financial goals and business strategy.
Client Acquisition Costs: Consider the cost of acquiring new clients when setting your prices. You'll want to ensure that your client acquisition costs don't exceed the revenue you generate from each client.
Value-Added Services: Identify any additional services or upsells you can offer to increase the average transaction value.
Contracts and Payment Terms: Define your contract terms, payment schedules, and any penalties for late payments.
Discounts and Promotions: Decide if you'll offer discounts or promotions for new clients or long-term contracts.
It's important to strike a balance between competitive pricing and profitability. While you may be tempted to undercut competitors to attract clients, make sure your pricing allows you to deliver high-quality services and sustain your agency's growth.
Build a Team As your digital marketing agency grows, you may need to build a team to handle client work effectively. In the beginning, you might handle most tasks yourself, but as your client base expands, hiring additional staff may become necessary.
Here are some key roles to consider when building a team for your agency:
Digital Marketers: Hire digital marketing specialists with expertise in areas such as SEO, content marketing, social media management, paid advertising, and email marketing.
Graphic Designers: If your agency offers design services, bring on graphic designers to create visual assets for client campaigns.
Content Writers: Content is a vital component of digital marketing. Content writers can create blog posts, articles, ad copy, and other written materials.
Web Developers: If your agency offers web design or development services, having web developers on your team is essential.
Account Managers: Account managers serve as the primary point of contact between your agency and clients. They ensure that client expectations are met and projects are delivered on time.
Sales and Business Development: As your agency grows, having a dedicated sales team or business development professionals can help acquire new clients.
Administrative Staff: Administrative staff can handle tasks like bookkeeping, invoicing, and general office management.
When hiring, look for individuals who not only have the necessary skills but also align with your agency's values and culture. As your team expands, effective communication and project management become critical to ensure smooth operations.
Market Your Agency Marketing your agency is an ongoing process that involves promoting your services, building brand awareness, and attracting new clients. Here are some strategies to consider:
Content Marketing: Produce high-quality content that showcases your expertise. This can include blog posts, videos, webinars, and more. Share this content on your website and social media platforms.
Social Media Marketing: Use social media to connect with your target audience. Share valuable content, engage with followers, and run targeted ad campaigns.
Email Marketing: Build and nurture an email list. Send newsletters, updates, and special offers to your subscribers.
Networking: Attend industry events, join professional associations, and network with potential clients and partners.
Paid Advertising: Run online advertising campaigns to reach a broader audience. Platforms like Google Ads and Facebook Ads can be effective for lead generation.
Referral Program: Encourage satisfied clients to refer new clients to your agency. Consider offering incentives for successful referrals.
Client Testimonials: Display client testimonials on your website and marketing materials. Positive feedback can build trust.
Partnerships: Collaborate with other businesses or agencies in complementary niches. This can lead to cross-promotion and shared clients.
Search Engine Optimization (SEO): Optimize your website for search engines to improve your online visibility and organic traffic.
Thought Leadership: Position yourself and your team as thought leaders in the industry by speaking at conferences, writing guest posts for industry publications, and participating in interviews and podcasts.
Remember that marketing is an ongoing effort, and it's essential to track the effectiveness of your marketing strategies and adjust them as needed to achieve your goals.
Deliver Exceptional Service The success of your digital marketing agency hinges on your ability to deliver exceptional service to your clients. Happy clients are more likely to become repeat clients and refer others to your agency.
Here are some tips for delivering exceptional service:
Understand Client Needs: Take the time to thoroughly understand each client's goals, target audience, and unique challenges.
Set Clear Expectations: Clearly communicate what clients can expect from your services, including timelines, deliverables, and reporting.
Regular Communication: Maintain open and regular communication with clients. Provide updates on the progress of their campaigns and be responsive to their inquiries.
Results-Oriented: Focus on delivering measurable results for your clients. Use analytics and reporting to demonstrate the impact of your work.
Adaptability: Be flexible and adaptable in response to changes in client goals or market conditions.
Continuous Learning: Stay up-to-date with industry trends and best practices to ensure you're offering the latest strategies and techniques.
Problem-Solving: When challenges arise, approach them as opportunities to find creative solutions that benefit your clients.
Transparency: Be transparent about your pricing, processes, and any challenges you encounter. Clients appreciate honesty.
Feedback: Encourage client feedback and use it to improve your services continuously.
Exceed Expectations: Go above and beyond to exceed client expectations. Surprise them with exceptional service and results.
Remember that client satisfaction is not just about delivering results; it's also about the overall experience of working with your agency. Building strong client relationships is key to long-term success.
Measure and Improve To grow and succeed as a digital marketing agency, you need to measure your performance, analyze data, and continuously improve your strategies and processes.
Here are some key performance indicators (KPIs) to track:
Return on Investment (ROI): Measure the ROI of your marketing campaigns to ensure they are generating a positive impact for your clients.
Website Traffic: Monitor website traffic to gauge the effectiveness of your SEO and content marketing efforts.
Conversion Rates: Track conversion rates to see how well your website and landing pages are converting visitors into leads or customers.
Click-Through Rates (CTR): Evaluate the CTR of your online ads and email marketing campaigns to assess their engagement levels.
Social Media Engagement: Measure engagement metrics like likes, shares, comments, and click-throughs on social media posts.
Customer Acquisition Cost (CAC): Calculate the cost of acquiring new clients to ensure it aligns with your budget and revenue goals.
Customer Lifetime Value (CLV): Determine the CLV of your clients to understand their long-term value to your agency.
Client Satisfaction: Gather feedback from clients through surveys or interviews to assess their satisfaction and identify areas for improvement.
Employee Productivity: Monitor the productivity and performance of your team members to optimize workflow and efficiency.
Profit Margins: Track your agency's profitability by regularly reviewing your financial statements.
Use data analytics tools and software to collect and analyze data effectively. Based on your findings, make data-driven decisions to refine your marketing strategies and improve client outcomes.
Conclusion Starting your own digital marketing agency can be a rewarding and profitable venture, but it requires careful planning, strategic thinking, and a commitment to delivering exceptional service to your clients. By following the steps outlined in this guide, you can build a successful agency that helps businesses thrive in the digital landscape.
Remember that success in the agency world takes time and persistence. Continuously adapt to industry changes, stay updated with the latest trends, and prioritize the needs of your clients. With dedication and a strong strategy, your agency can thrive and make a meaningful impact in the digital marketing space. Good luck on your journey to starting and growing your own digital marketing agency!
For CRM Solutions or Business Automation Services tailored to your agency's needs, feel free to reach us at iNextCRM. Contact us today at biz@inextcrm.com or call/WhatsApp at +91-7506506672 to explore how iNextCRM can empower your agency for growth and efficiency.