Every business recognizes the need to convert cold prospects into hot leads, and a well-structured sales funnel is the key to achieving this goal. Failing to implement a sales funnel can lead to significant missed opportunities. In this article, we'll explore what a sales funnel is, how it benefits both businesses and their target markets, and how it works to drive success.
Understanding the Sales Funnel
A sales funnel, in essence, represents the journey customers take from initially discovering a brand or product to the moment they make a purchase. It comprises stages that progressively guide qualified leads toward conversion while filtering out those who may not align with your business proposition.
Why You Need a Sales Funnel
A sales funnel serves a dual purpose: it provides you with invaluable insights into your potential customers' decision-making process and equips you with the tools to nurture prospects into hot leads.
Here's how a sales funnel benefits both you and your target market:
Understanding the Customer Journey
A well-structured sales funnel helps you gain insight into your potential customer's thought process, challenges, and decisions at each stage of the purchasing journey. Armed with these insights, you can make informed decisions about marketing strategies and channels, create relevant content for each phase, and ultimately transform prospects into hot leads.
Addressing Customer Needs Effectively
A sales funnel allows you to address your customer's primary needs by delivering the right message at the right time. It empowers organizations to scale their sales processes, conduct accurate sales and revenue forecasts, and achieve their objectives. By focusing your efforts on converting hot leads, you avoid wasting time and resources on unqualified prospects.
Guiding Prospects
Your sales team can play a pivotal role in guiding prospects from their initial lead status to the point of making a purchase. By understanding their pain points and providing timely, relevant information, you can engage effectively with prospects. In today's fast-paced digital landscape, customers appreciate brands that share pertinent information at precisely the right moment. A seamless alignment between sales and marketing is essential for attracting, nurturing, and influencing potential customers in their decision-making process.
The Stages of a Sales Funnel
Let's delve into the stages that make up a typical sales funnel, each representing a crucial part of the customer's journey: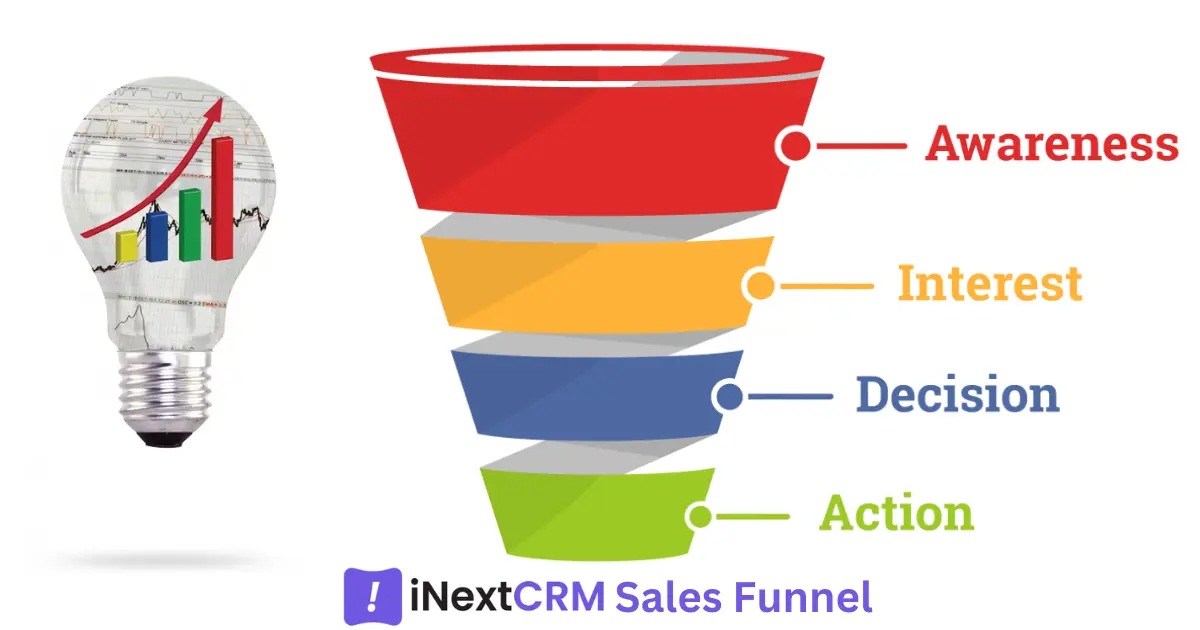 Awareness
At the awareness stage, individuals become familiar with your product or service through various channels, such as social media, word-of-mouth, or advertising. The key here is not to push your product or service but to build brand awareness. Examples of this stage include a customer clicking on your ad, discovering your website through organic search, reading your blog, or hearing about your offering from a friend.
Interest
During the interest stage, potential customers conduct research, compare options, and evaluate your offering. This is the opportune moment to provide content that influences their decision-making process and piques their interest in your brand. Focus on building credibility and supporting customers in making informed choices rather than overtly promoting your product.
Desire
The desire stage is when customers have shortlisted a few options and are prepared to make a purchase. Here, you should present your most compelling offer, whether it's a free trial, discount, or bundled product. Create an irresistible proposition that prospects find difficult to ignore.
Action
At the action stage, customers make the purchase. However, your work doesn't end here. It's an ideal time to implement upselling and cross-selling strategies. If a customer chooses your brand, express gratitude, request feedback, and provide support. If they opt for an alternative, consider retargeting campaigns to stay top-of-mind.
Retention
Retention is all about preventing customers from leaving and nurturing brand loyalty. This stage involves building a long-lasting relationship with customers, turning them into brand advocates, and maximizing profits. Customer retention is often more cost-effective than acquisition and can significantly boost revenue.
Using a Sales Funnel to Grow Your Business
A well-optimized sales funnel is instrumental in gaining your target market's attention, understanding their pain points, and convincing them that your offering aligns with their needs. By identifying your target audience and determining how to reach them effectively, you gain control over your business's growth trajectory.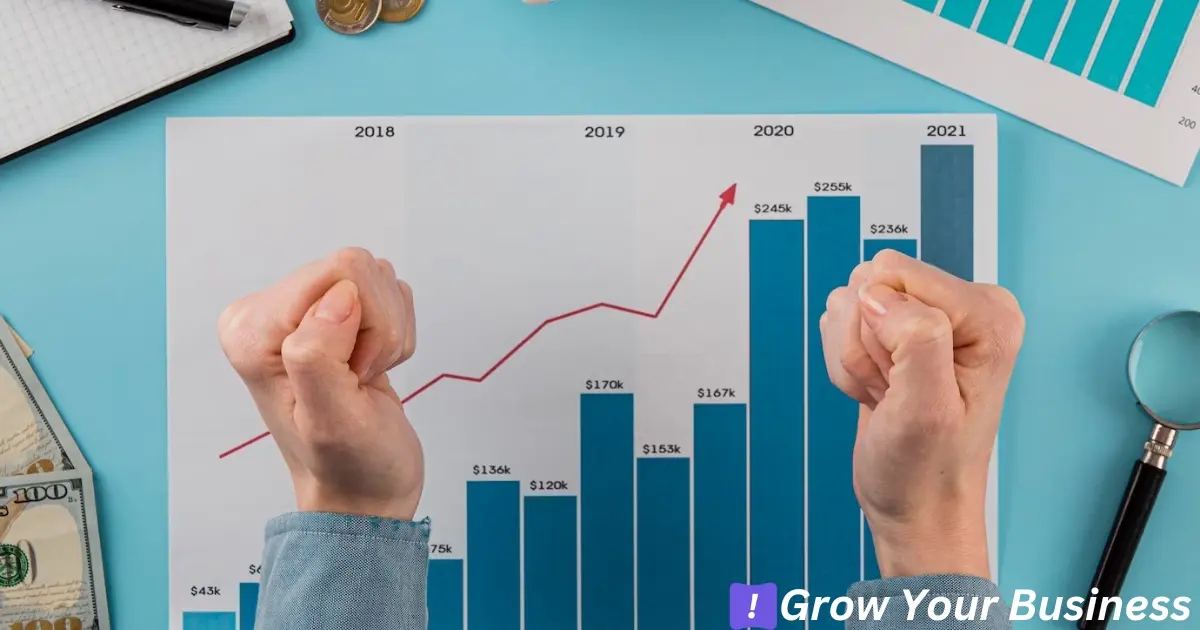 Each stage of the funnel represents a micro-conversion point that can be fine-tuned to increase overall conversions. Continuously assessing the drop-off rate at each stage allows you to identify areas for improvement and implement strategies to enhance the funnel's effectiveness.
Conclusion
Creating and optimizing a sales funnel may require time and effort, but it's a critical component of success in today's competitive marketplace. Take the time to build a sales funnel tailored to your brand and target audience. Explore different approaches and troubleshoot any bottlenecks in your efforts. In doing so, you can unlock the full potential of your business and ensure sustained growth.