In today's digital landscape, email remains a cornerstone of marketing and sales communication for many companies and agencies. Whether it's part of your social media strategy, website campaigns, or direct outreach efforts, collecting potential customer emails is a fundamental aspect of your overall marketing strategy. Having direct contact with your target audience not only allows you to create emails that convert them into customers but also enables you to engage with them and provide value.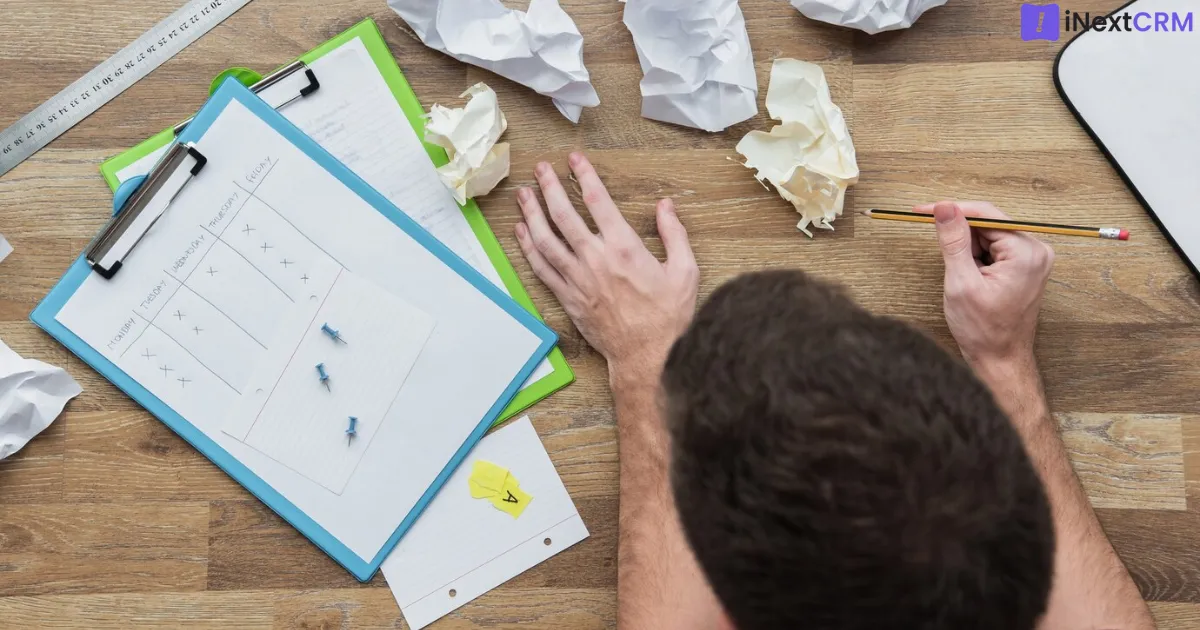 In the age of email marketing tools and bulk email engines, you can reach more people in the shortest time ever. However, in the crowded email inboxes, the first thing a person notices is the subject line. The email subject plays a pivotal role in determining whether they open the email or simply move it to the dreaded spam folder. If you want to boost open rates for your email communications, mastering the art of writing killer subject lines is essential.
In this article, we'll delve into the techniques for crafting email subject lines that not only grab attention but also boost open rates.
How To Write An Excellent Email Subject Line
While optimizing your email subject line won't guarantee a sale, it can significantly enhance open rates, ensuring that your audience engages with the content inside. The more people open your emails, the better the chances of converting them into loyal customers.
Subject lines serve as the main reason people open emails, so it's imperative to make them interesting. Here are some techniques for writing killer subject lines:
Keep It Short & Simple
Your subject line should convey the content of your email in the most direct, concise, and straightforward way possible. Avoid cluttering it with lengthy phrases that might alienate the reader or make it seem spammy.
The key is to get straight to the point and offer a subject that introduces the essence of your message. Here are some examples:
Got an offer for you
The best way to charge your phone
Mission accomplished
Special gift for you from [Brand Name]
Different sales pitches may require different tones and identities, but the aim is to express your intent in a friendly manner. Writing your subject line after composing the email can help ensure it aligns seamlessly with the content.
Ask A Question
One effective marketing technique is to begin your email's subject line with a question. Questions not only encourage recipients to engage but also pique their curiosity.
If your intent is clear through an engaging question, people will have an idea of what to expect when they open the email. A well-crafted question can boost open rates, especially when readers are curious and seeking answers. Examples include:
Want to generate more sales?
Looking to sell your products online?
Do you want a free tool for marketing?
Looking for the best doctor in town?
Questions should be concise and directly related to the reader's interests, allowing them to decide whether they want to learn more.
Personalize The Subject
Instantly relating to your readers can be achieved by personalizing the subject of your email. This means addressing an aspect of the recipient's life that might spark interest in your offering.
While addressing recipients by their name is a common form of personalization, you can take a more innovative approach. Consider these examples:
Jane Winslow, your next vacation is on us
Michel Brody, looking for interest-free loans?
Visiting the annual fair? Here's a free coupon
David, are you still on holiday?
Addressing recipients by name in an email offering can make them feel special. Personalized subject lines are among the most effective techniques for boosting open rates.
Final Thoughts
Crafting a winning email marketing campaign with the goal of boosting open rates involves various strategies to connect with your audience effectively. By applying these three techniques to your email subject lines and combining them with in-depth research about your audience, you can create emails that resonate with the desires of your ideal customers.
When you're ready to take your email marketing and customer relationship management to the next level, consider our CRM solutions or business automation services. For CRM Solution or Business Automation Service, feel free to reach us at biz@inextcrm.com or call/WhatsApp at +91-7506506672. Your growth is our priority. Implement these tips to increase your open rate and watch your email marketing efforts flourish.