Freelancing, a pursuit marked by independence and flexibility, often comes with the challenge of self-promotion. In the bustling digital age, marketing your freelance business effectively is essential, but it doesn't have to break the bank. In this article, we'll explore 15 effective digital marketing strategies to help you grow your freelance business.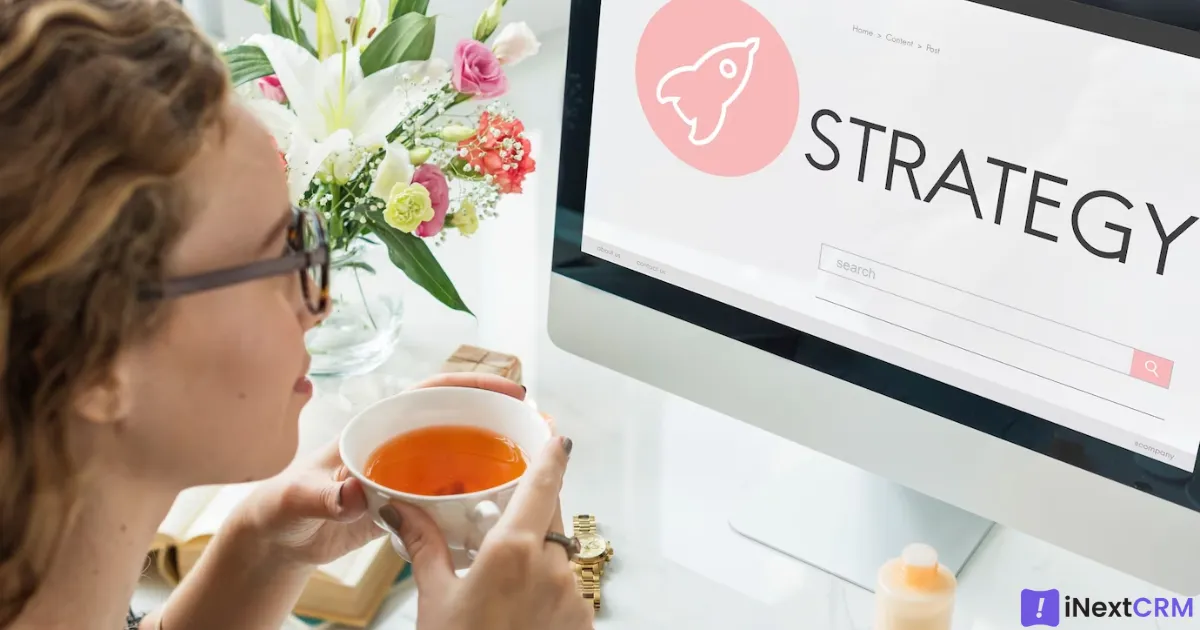 Let's get started!
Effective Digital Marketing Strategies for Freelancers
Source for Referrals
Referrals can be a freelancer's best friend. Seek referrals from your existing clients – statistics reveal that 84% of B2B customers are acquired through referrals. Carry your business card everywhere, as you never know when an opportunity to connect with new people might arise. Collaborating with fellow freelancers can also enhance your service offerings and reputation. Traditional word-of-mouth marketing is still a potent strategy, but don't forget to collect testimonials and showcase them online.
Use Email Messaging
Email marketing should be a cornerstone of your strategy. Regularly send personalized emails to your client list, highlighting your services. It's a cost-effective way to promote your freelance business. Crafting engaging email campaigns can lead to excellent conversion rates. Remember, email campaigns are often more visible than social media posts.
Establish Good Relations
Building strong relationships with your clients, both current and past, is paramount. Periodically keep in touch with them, informing them of new services or offerings. Social media is an excellent platform for maintaining these connections. Strong client relationships often result in word-of-mouth marketing, as satisfied clients recommend your services to others.
Own a Blog or Site
Your online presence starts with a website. Secure a domain and hosting, then create a portfolio to showcase your work. Additionally, a blog on your website can be a powerful marketing tool. Blogging allows you to optimize your content for search engines (SEO) and attract more visitors. Regularly update your blog with informative and engaging posts related to your niche.
Networking
Networking is vital for freelancers. Attend industry events, conferences, and webinars to connect with potential clients and collaborators. Have a business card handy to share your contact information. Networking helps expand your business activities, provides opportunities for collaboration, and can be invaluable in securing new clients.
Establish a Solid Online Presence
Active engagement on social media platforms like LinkedIn, Facebook, Twitter, and Instagram is crucial. Posting regular content and interacting with prospective clients can drive traffic to your website. Building a substantial online presence makes it easier for potential clients to identify with your services.
Write your Content
As a freelancer, writing content is a valuable skill. Develop informative blog posts that go beyond your services. Write content that engages and informs your readers. Share your expertise through well-researched and easy-to-understand content. Be the go-to source for solving problems in your niche.
Traditional Advertising
Don't underestimate the power of traditional advertising, especially word-of-mouth marketing. Encourage satisfied clients to recommend your services to friends, family, and colleagues. Word-of-mouth remains a potent marketing tool even in the digital age.
Social Media Advertising
Leverage social media advertising to create awareness about your freelance business. Platforms like Facebook and Instagram offer cost-effective advertising options. These platforms allow you to target specific niches, making your ads more effective.
Post on Other Blogs
Guest blogging on popular websites in your niche can increase your visibility. Share valuable content and attract readers to your business. Guest blogging helps build credibility and generates backlinks to your website.
Pay Attention to Key Areas on Your Website
Your website is your digital storefront. Pay special attention to key areas, such as the Contact Us, About Us, Homepage, and Portfolio pages. Optimize these sections with the right information to boost sales and ROI.
Sell an Online Course
Leverage the eLearning trend by creating and selling online courses related to your expertise. Platforms like Podia and Thinkific make it easy to turn your knowledge into income.
Design an Onboarding Checklist for Clients
Create an onboarding checklist to streamline client relationships. Send welcome emails with expectations, invoices for advance payments, and informative content to help clients understand your services better.
Know How to Handle Common Objections from Clients
Learn to address common objections, such as pricing, understanding the client's business, and time and resource constraints. Focus on the value and benefits of your services, and always seek to understand your clients' needs.
Follow-Up
After completing a project, send thank-you emails and follow-ups. Implement cold email marketing to remind clients of the value you offer.
Conclusion
Effective digital marketing strategies for freelancers revolve around self-promotion and consistent engagement. Experience, combined with persistence, will help you refine these strategies and grow your freelance business.
Remember, iNextCRM is here to support your journey. For CRM Solution or Business Automation Service, feel free to reach us at biz@inextcrm.com or call/WhatsApp at +91-7506506672. Your growth is our priority. Implement these tips, and watch your freelance business flourish.