Looking to streamline your agency's project management? You're not alone. Agencies across the globe are recognizing the immense benefits of project management software. These tools aren't just for managing projects; they also enhance team productivity and collaboration, making them invaluable for modern agencies.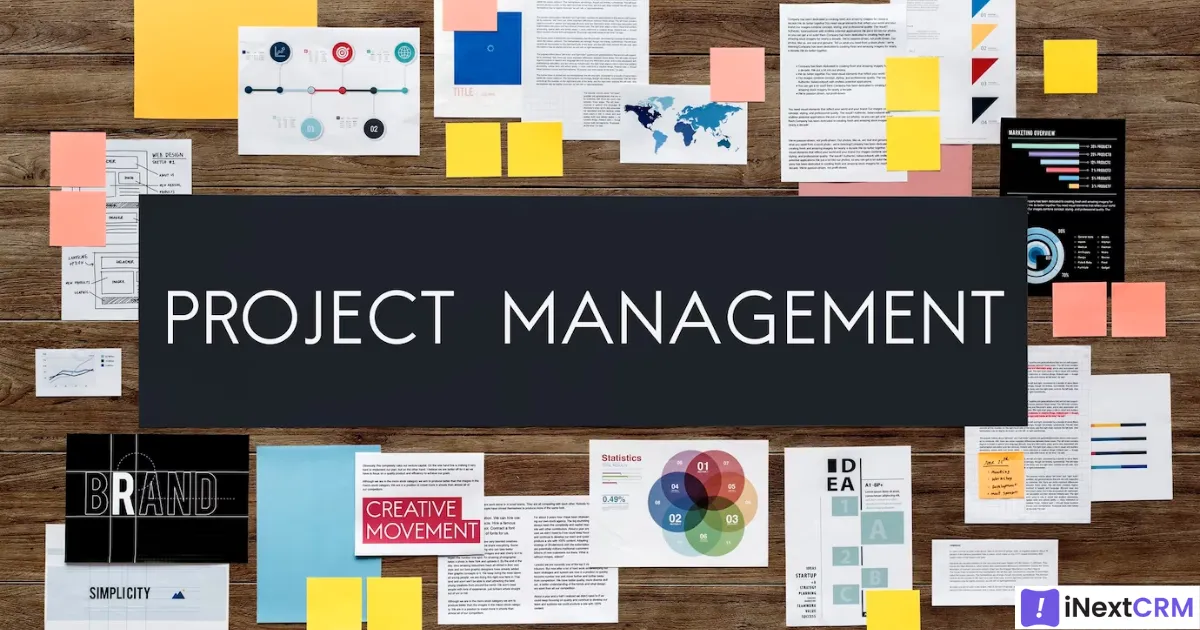 Project management tools allow agencies to dedicate resources, track tasks, and deliver projects on time and within budget. The key features of project management tools include making it easier for teams within an agency to plan, communicate, and collaborate on various projects to meet deadlines. Today more agencies are using project management software to improve their business workflow. While there are many tools that can cover the needs of an agency, there are various options for agencies to collaborate on projects quickly.
Why Use Project Management Software?
A project management tool will not only help you manage your projects, but it will also help you improve your team's productivity and allow you to conduct better meetings with them. Here are some of the essential project dashboard functions you can perform using project management tools:
Task Management: Easily assign tasks to team members and track their progress. 2. Time Tracking: Keep an eye on what tasks are completed within the deadline or which are already beyond due dates. 3. Team Communication: Facilitate communication among team members and external stakeholders, with all communication trails stored for convenience. 4. Document Sharing: Collaborate by sharing files and documents with team members, no matter where they're located.
Set Better Processes
As your team grows, your processes should become more sophisticated. Anyone who wasn't there as the project developed may need help catching up. With an agile project management tool being used, there will be no such issue. Everything a new employee or team member needs should be available within the system.
What to Look for in a Project Management Tool?
When it comes to project management tools, it's not a one-size-fits-all solution. To make the right decision for your business, carefully explore your organization's needs. Consider these ten factors:
Scalability: Ensure the tool can handle your agency's growth without the need for frequent changes. 2. User-Friendliness: Check if your team finds the tool's interface intuitive and user-friendly. 3. Features and Flexibility: Ensure the tool aligns with your agency's specific needs, including task management, time tracking, CRM, and more. 4. Customization: Choose a tool that allows you to customize features and reports according to your agency's requirements. 5. Client Friendliness: Opt for a tool that offers a smooth experience for your clients, allowing them to navigate and interact effectively. 6. Email Integration: Ensure the tool integrates seamlessly with popular email platforms for easy client communication. 7. Mobility: If your team works remotely, select a tool with mobile accessibility for on-the-go productivity. 8. Customer Support and Training: Verify that the tool offers adequate support and training resources for your team's needs. 9. Alignment with Goals: Select a tool that helps you achieve your agency's specific goals, whether it's streamlining processes or delivering higher-quality products.
We have compared the most popular and effective project management tools and software that can help you keep track of your projects and ensure the best results. So let's have a look at the top project management software options:
iNextCRM
For a comprehensive CRM solution and business automation service, consider iNextCRM. It offers a scalable model, user-friendliness, and features like task management, CRM, and billing processes. With customization options, client-friendliness, and email integration, iNextCRM is an all-in-one solution.
Basecamp
Basecamp is an excellent option for agencies looking for simple, easy-to-use project planning and task management tools. It offers to-do lists, message boards, chat portals, and reports to streamline project management.
Asana
Asana is an effective project management tool known for planning projects, assigning tasks, setting priorities, and deadlines. It provides customizable calendars, workspaces, Kanban boards, Gantt charts, and real-time updates.
Monday.com
Monday.com offers a top-notch project management platform for teams, providing a single location to sync project information. It features quick project overviews, automation, progress measurement, and integration with third-party apps.
Wrike
Wrike is designed to streamline workflows, improve user workflows, and track progress. It offers real-time collaboration, time tracking, cross-tagging, proofing and approvals, resource management, insights, and analytics.
Workamajig
Workamajig is a powerful project management tool that syncs tasks, clients, accounting, and more into a collaborative platform. It offers smart integrations and features like media billing, project pipelines, and aging reports.
ProofHub
ProofHub is an all-in-one project management tool for managing projects, collaborating with teams, and reviewing documents. It includes features like customizable workflows, Gantt charts, real-time chat, and time tracking.
nTask
nTask offers a variety of tools for project management, including time tracking, calendars, recurring tasks, and team management. It's highly customizable and budget-friendly.
ClickUp
ClickUp is used by many marketing agencies as an integrated marketing tool. It features dashboards, Gantt charts, proofing and annotation, content creation, and more, with extensive integration options.
PSOhub
PSOhub is designed to manage all your project management needs, especially for professional services agencies. It offers self-driving time tracking, contract management, task assignment, and collaboration.
Smartsheet
Smartsheet is an interactive web-based project management tool that combines the ease of spreadsheets with collaborative project management. It offers a dashboard for tracking project status, exports, and custom branding.
Teamwork
Teamwork provides customizable boards, templates, task tracking, timelines, and real-time updates. It offers effective communication, including chats, messages, file sharing, and notebooks.
ProProfs Project
ProProfs Project is a flexible project management solution designed for product managers. It emphasizes collaboration and includes features like milestone tracking, workflows, and data-driven project reports.
iMeet Central
iMeet Central is an online-based team collaboration tool that helps agencies stay organized, efficient, and informed about project progress. It offers features like mood boards, task automation, and centralized feedback.
Zoho Projects
Zoho Projects is part of the Zoho suite and covers a wide range of business functions. It provides comprehensive project management, time tracking, collaboration, and integration with Google Apps.
WorkflowMax
WorkflowMax offers tools for managing projects, finances, billing, leads, sales, and productivity. It integrates with HubSpot and includes features like reporting, job costs, and custom fields.
Brightpod
Brightpod allows tracking of ideas, task lists, and projects through a board interface similar to Trello. It features workflows, an editorial calendar, and customizable dashboards.
Toggl Plan
Toggl Plan is a creative and agile project management software for agencies, offering drag-and-drop planning, timelines, milestones, and Kanban boards for task management.
Chisel
Chisel is designed for product managers, offering workflow management and prioritizing collaboration features. It emphasizes collaboration, customization, and reporting.
ActiveCollab
ActiveCollab combines project management with time tracking and invoicing, making it suitable for agencies. It offers to-do lists, workload tracking, collaboration, and integration with other tools.
Conclusion
The best project management software for your agency depends on your unique needs, goals, and team dynamics. Carefully assess each tool's features, scalability, user-friendliness, and integration capabilities to make an informed choice. Consider your agency's specific requirements, such as task management, time tracking, client communication, and reporting, when selecting a project management tool. Remember that the right software can significantly enhance your agency's efficiency and project success.