Let's start with one simple fact – Copywriting is hard. No matter how fast your clients want the copy written, it takes time, especially if you make the copy persuasive enough for leads to take the action you want them to. (Which is precisely what AI copywriters are for, right?)
Whether you're writing for social media ads, product descriptions, or email newsletters, a lot of work is involved while writing copy, and the repetitive writing tasks can kill your creativity. And then there's writer's block! No matter how hard you try to think creatively, you will need more writing inspiration. More often than not, you'll be sitting idle and staring at your computer screen.
However, whether you're working as a copywriter in an agency or a freelance copywriter, you will lose clients if you don't deliver on time and keep creating compelling marketing copies. That is why you need to use an AI copywriting tool to help you make copies or at least get you out of that writer's block. That being said, let's explore these AI Copywriting tools in detail!
Now, with the constantly evolving technology, many copywriting tools are in the market. To help you save money and save time too, I have listed the best AI copywriting tools in this article. The cherry on top is I have linked all of their reviews by software enthusiast and reviewer Phillip Stemann.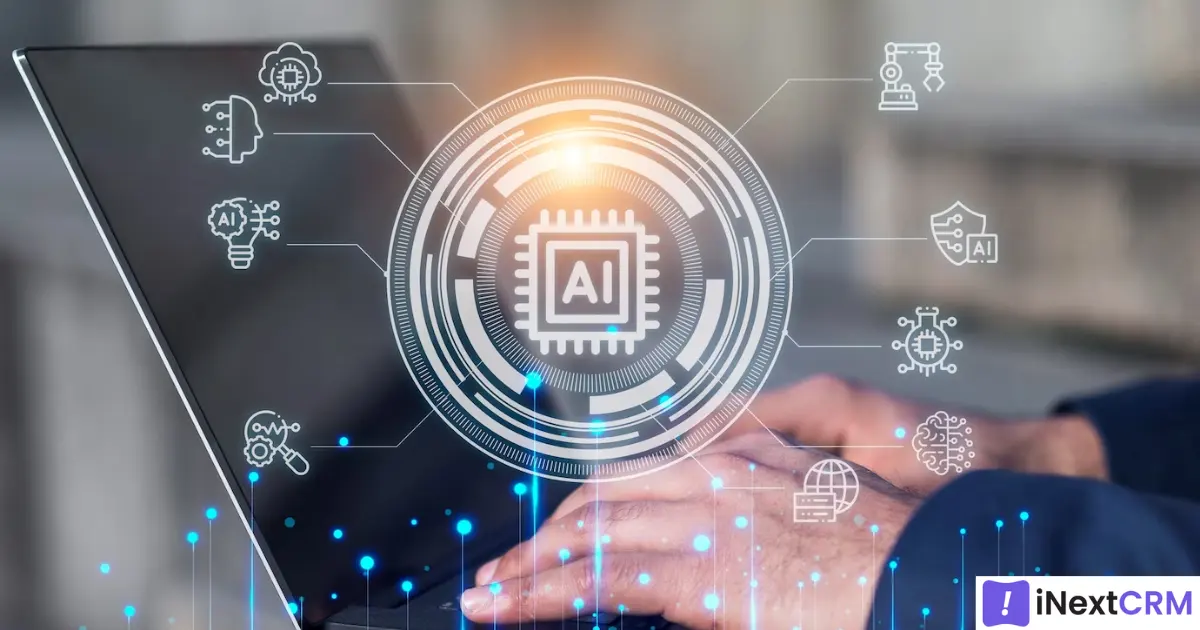 Table Of Content:
What is an AI Copywriting Tool & How Does It Work?
Why should you use an AI Copywriting Tool?
Chat GPT
Jasper AI
Copy.ai
Wordtune
Notion AI
Outranking
Peppertype
ClosersCop
Rytr
LongShot
How to Select the Best AI Copywriting Tool?
Is AI taking over copywriting?
What is the most effective AI tool for content creation?
Wrapping Up
What is an AI Copywriting Tool & How Does It Work?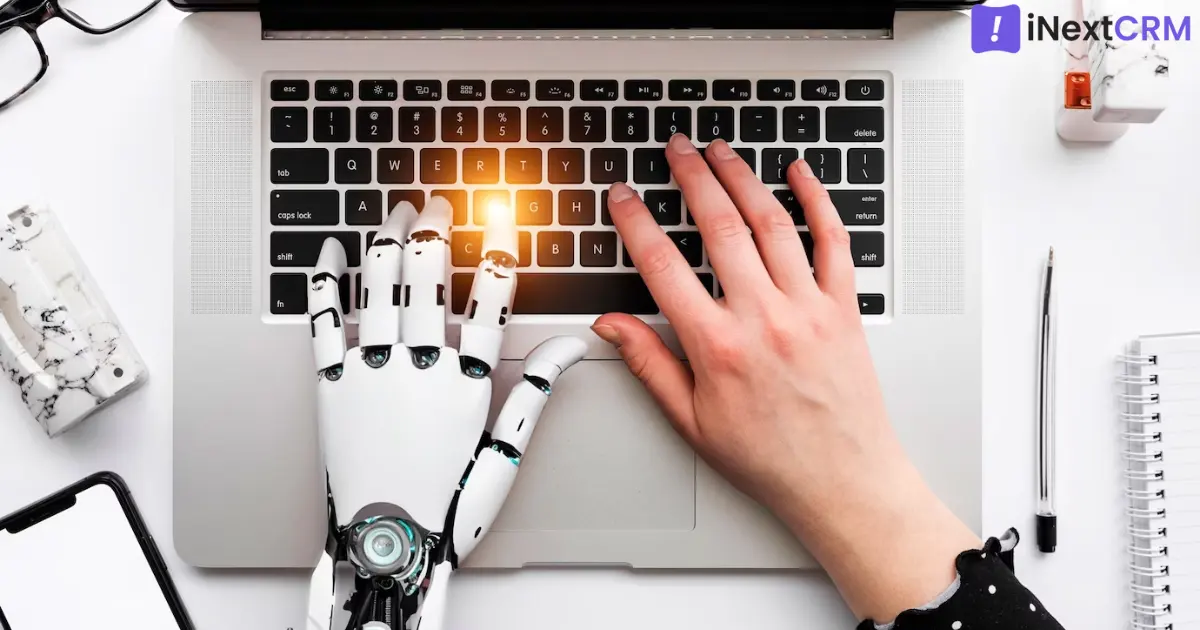 An AI Copywriting Tool is an online tool that uses artificial intelligence to generate different types of copies automatically. The tool you choose will have many content types you can create, such as social media ads, LinkedIn descriptions, blog post titles, etc.
Now, it is simple to generate copies using AI copywriting tools. You need to put in a few pieces of information and keywords and set specific parameters so the AI gets an idea of what you're looking for to generate copy.
Once the copywriting tool gets enough information to understand the context, it will create multiple copies in just a few seconds! One of the most important things to note here is that the copies of content generated by copywriting tools are persuasive and engaging and are AI-generated copies of content with conversion-oriented parameters.
Why should you use an AI Copywriting Tool?
There are a lot of benefits to using AI Copywriting and other tools for serving your clients. Let's look at the major benefits of using a copywriting tool:
Saves You Time
First and foremost, the AI copywriting tool will save you a ton of time. The artificial intelligence that analyzes data is much quicker than a human (Of course!) or human ad copywriters; thus, it can generate content within just a few clicks or seconds! To top it off, the ad copy and tools can work 24×7, so you're creating content in your sleep.
Additionally, AI copywriting tools can generate copies in bulk that can help you focus on more important tasks, such as metrics tracking.
Gets You Out of Writer's Block
Secondly, one of the most important benefits of using an AI copywriter tool is that it can get you out of the dreaded writer's block. AI copywriting tools can give you the kickstart you need, so you will never have to start with a blank page.
Whether you need help with brainstorming a few ideas or creating copies, an AI copywriting tool will help you do all that and more!
Multi-purpose Tool
Lastly, most of these AI copywriting tools will have multiple content types that you can generate. While you might use these AI copywriting software tools to generate ad copies or blogs, there are many other things you can do with these AI content writing tools. We'll explore more on what each of these AI copy tools will offer you in the article.
Suppose you're a busy freelance copywriter or an agency with multiple deadlines. In that case, it's worth exploring AI copywriting tools and how they can help you generate good copies and have website landing pages that convert.
Let's have a look at the best AI Copywriting Tools for Creating Copies:
Chat GPT
ChatGPT
We cannot talk about AI copywriting tools and not mention ChatGPT. With the help of ChatGPT, an AI-powered natural language processing tool, you can communicate with the chatbot in various human-like ways. The natural language processing and generation model may help you with things like writing emails, essays, and code and provide answers to your inquiries.
Top Features:
Users can access ChatGPT anytime for support and immediate responses to their questions.
Anyone can find answers to various questions by accessing a large body of knowledge.
As a result of prior user interactions, ChatGPT can adapt its responses to each user's needs and preferences.
ChatGPT is a scalable option for everyone because it can handle several inquiries at once.
Pricing:
The basic version of ChatGPT has a completely free plan.
ChatGPT Plus was announced at the end of January 2023 and is priced at $20 per month.
Jasper AI
Jasper AI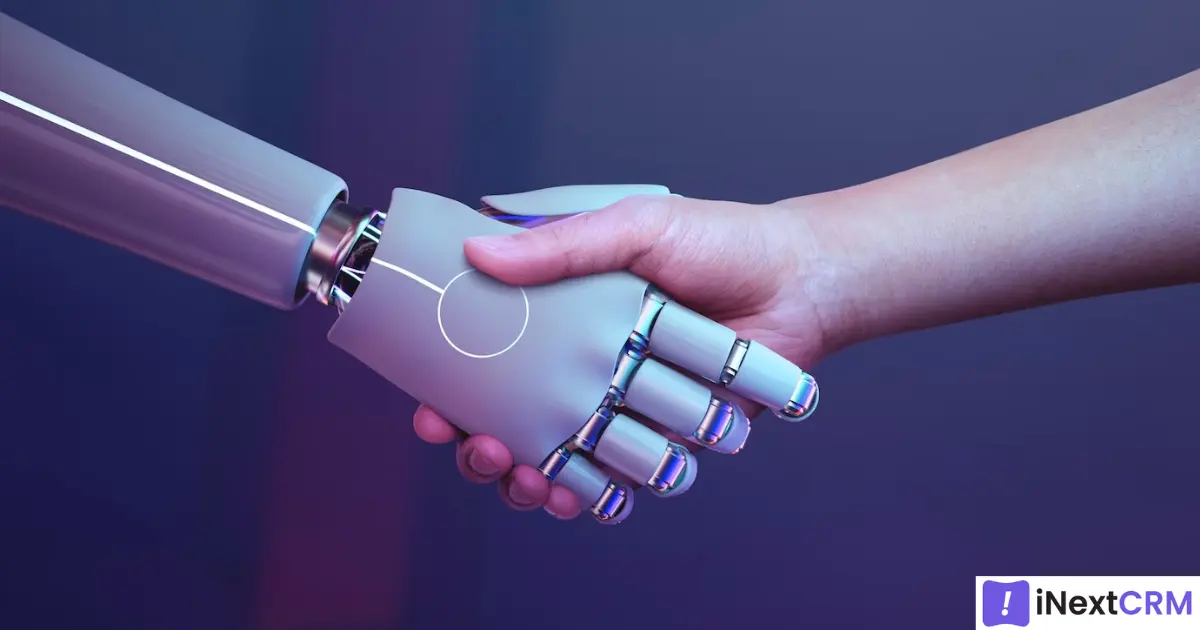 Jasper AI is a robotic writer powered by cutting-edge AI technology that can curate content 5x faster than an average human copywriter. Jasper is an AI writer who takes great satisfaction in producing content that reads and sounds like a human team created it. Since Jasper AI creates SEO-friendly content, all the content you receive from them is optimized and prepared to generate leads and sales pitches.
Top Features:
It assists you in creating content and can produce a set quantity of words on your subject.
It's an editor for documents. Your work can be written using a Google Docs-like interface on Jasper's website.
Includes several templates that serve as a starting point for the production of content.
It also contains a keyword input tool to ensure your content has the right keywords to improve its SEO performance.
Enables you to control the voice and tone of your material.
The "rephrase" tool aids in sentence rewriting and can come up with various ways to say the same thing.
Jasper includes a built-in plagiarism detector.
Pricing:
Jasper AI offers a free trial and has 3 plans:

Creator – $39/mo billed yearly
Teams – $99/mo billed yearly
Business – you can contact them for a custom quote.
Copy.ai
Copy AI
One of the best AI writing assistants for various tasks is CopyAI. Because of its automatic creative abilities, you can create engaging marketing content in only a few seconds. You can make copies for Facebook, LinkedIn, and Google digital ads, social media posts, and social media captions long-form blog posts, website content, blog posts, sales content, and other types of written content.
Top Features:
Helps in creating long-form content quickly
You can use the "simplify sentences" tool to edit the content
Create copies for LinkedIn, Google, and Facebook advertisements.
Easily generate captions for social media posts and hashtags
Assists in writing Meta descriptions
Gives multiple options for Product descriptions
You can easily rephrase the content to your liking.
Generates various Ideas, headings, and outlines for blogs
Pricing:
Copy.ai offers a free account up to 2000 words per month or you can take their pro plan which offers unlimited words for $36/per month.
Wordtune
Wordtune | Your personal writing assistant & editor
Wordtune helps you to rephrase the content which can help your writing be more understandable and clear. Wordtune converts plain text into clear, interesting messages. You can also use alternative words and phrases that perfectly fit your text to keep your messaging crisp and vivid. You can easily find the word you are looking for to express yourself perfectly without delaying your work.
Top Features:
You can use new terms to rephrase your copy and give it a new perspective.
You can choose the tone of voice for your article. A more informal tone can be used in your sentence.
You can make your copy longer or shorter as needed.
Assists with grammar check
Focus your time on perfecting your message rather than editing
Pricing:
Wordtune offers a free trial of 10 rewrites a day. Their premium free plan starts at $9.99 per month with unlimited rewrites.
Notion AI
Notion AI
You can sum up a specific piece of content or an entire Notion page using Notion AI. Whatever format you prefer, such as a list of actions, a paragraph, or a table, can be used for this.
Top Features:
Helps you to create outlines for blog posts
Notion AI can create lists of items.
Helps to construct tables for comparison
You can select "continue writing" if there is already text on the page.
Fix Errors in Grammar and Spelling
It can translate text into multiple languages
Assists in writing code in JavaScript and other programming languages
It can provide a summary of any lengthy text.
Pricing:
Plus – $8 per user/month for small groups
Business – $15 per user/month for several teams
Enterprise – you can contact them for a custom quote
Outranking
Outranking
Ranking your blog post and landing pages high in the SERPs is the key to getting your content, your brand voice, and your agency noticed online. The blogs and content you create will get you there. However, writing entire blogs that check all the boxes of SEO and rank on the SERPs is not as easy as it seems.
Outranking is an AI-powered tool that will help you write, research, and optimize information to create high-quality SEO content in no time. With Outranking, you can also create content outlines based on the latest SERP data and produce content briefs that will include target keywords, title ideas, sub-topics, etc. This way, you will create relevant and engaging content for your target audience that gets you discovered on search engines.
Top Features:
Build comprehensive outlines
SERP on and SERP off-page statistics
Step-by-step instructions to improve the content
Content & score grader
Keyword research & data mapping
Pricing:
Solo Plan – $7/month
Pro Plan – $129/Month
Company Plan – $249/Month
Custom Plan
Peppertype
Peppertype
Like any other artificial intelligence copywriting or AI writing tool, Peppertype helps you generate engaging content that performs well on social media, search engines, and everywhere else. It is one of the best AI copywriting tools around for marketing agencies, and freelance copywriters who want to produce innovative and engaging copies quickly.
Peppertype is a part of the Pepper Content family, one of the largest SaaS-enabled content marketplaces that can help you with graphics, articles, video content, and more. With Peppertype, you can generate 30 different types of content such as social media copy, meta descriptions, and even complete blog posts, with blog post outlines, and conclusions, and a LOT more.
Pricing:
Premium Plan – $399/Month
Enterprise Plan – custom pricing
ClosersCop
ClosersCop
ClosersCopy is a Sales AI tool that will help you write compelling marketing copies. ClosersCopy claims that their AI is trained on actual sales conversations and successful marketing campaigns and thus making the ad copy much more engaging.
ClosersCopy is like a Google doc that has sales copywriting, AI-based spam analysis that prevents your emails from going to spam, and emotional analysis to help you set the right tone for your copies.
Top Features:
Research for topic ideas
Analyze competitors' content strategy
Write content in 24 languages
Create long-form content like sales pages, blogs, and articles
Generate copies for ads, social media, blog outlines, and more
A LOT more…
Pricing:
Power plan- $49.99/Month
Superpower plan – $79.99/Month
Superpower Squad plan – $99.99/Month
Rytr
Rytr
Rytr is relatively new to the industry and yet it is rising with its top features that'll help you overcome your copywriting hurdles. Rytr is an AI writing assistant which can help you generate high-quality written content, for ads, blogs, and crafting social media posts, and even emails in just a few seconds!
Rytr has about 20+ use cases with different types of content options, tone of voice options, and more. You can choose what content you want to create, set the tone of the content, and the rest of the job will be done by the copywriting tool itself.
Top Features:
20+ use cases & templates
Dedicated account manager & priority email support
Support for 10+ languages (coming soon)
Create catchy copies for social media
SEO optimized content
Pricing:
Free plan – up to 10,000 characters a month
Saver plan – $9/month with 2 months free
Unlimited plan – $29/month with 2 months free
LongShot
LongShot
LongShot is a powerful AI-powered tool that can help you generate high-converting blog posts in a matter of only a few minutes!
If you're stuck in research mode or are staring at a blank page, LongShot's AI can help you get out of that writer's block and save time. One of the best benefits of LongShot is SEO-optimized content. The AI copywriting tool can help you with the insights of SEO and create content according to that.
Pricing:
Basic – Free
Pro – $19/Month
Team – $49/Month
Agency – $299/Month
How to Select the Best AI Copywriting Tool?
Simple to use: The key features that you require for high-quality content, such as content creation, content optimization, tone analysis, and language translation, should be offered by an AI copywriting tool. Certain content types, like social media posts, product descriptions, Facebook ad Google ads, or email marketing copy, maybe the focus of some tools. Whatever tool you choose, it shouldn't make your life more stressful. Make sure the software has a responsive user interface while conducting reviews or testing it.
Functions across devices: Therefore, you require a tool that functions on two or more of your mobile phone, tablet, laptop, desktop, and computing devices.
Seamless integrations: Find a tool that enables you to alter the output so that it reflects the voice and tone of your brand. This helps you produce material that appeals to your target audience and is more personalized.
Collaboration-friendly: Select a user-friendly AI copywriting tool that works with your current workflows. Look for software with clear documentation, a user-friendly interface, and quick customer service.
Flexible price structures: Take into account the tool's cost structure, including whether it is a one-time purchase or a subscription-based approach. Find a tool that fits within your budget and has a fair price for all the tools and features it offers.
Check reviews: To better understand the tool's advantages and disadvantages, read user reviews. Look for tools that have received favorable reviews and have a good standing in the sector.
Is AI taking over copywriting?
AI has the ability to automate key functions that copywriters have historically performed, such as the content creation process, production, and optimization. However, it is unlikely that artificial intelligence will completely replace copywriters.
AI copywriting tools can handle minor tasks like idea development and research, allowing writers to focus on what really matters: creating engaging content. Any AI-generated website copy still requires human editing for style, substance, and factual accuracy.
What is the most effective AI tool for content creation?
Your writing process and objectives determine the best AI copywriting software for you. Some AI copywriters specialize in recycling text or inserting SEO keywords in a natural-sounding manner. In contrast, others generate on-brand drafts that only require minor editing before publication. It would help if you always made the content your own. Include statistics, and supporting quotes, and edit to fit your style and tone. Finally, always double-check facts, statistics, and poll results. Decide which workflow element you want to automate first, and then look for the best AI copywriting software tool.
Wrapping Up
I hope you have a clear idea of how AI copywriting tools work. It's time for you to select one of the best AI writing tools that work for YOU. It might be challenging, so I suggest giving each tool a free trial and seeing which you like the most.
I would like to end with one thought – AI copywriting tools can support your existing content and marketing efforts. Still, they will only be a partial substitute for human and content marketing and creation. Hence, it would help if you thought of these AI copywriting tools as another highly useful tool in your toolbox and not be entirely dependent on content creation.
For CRM Solution or Business Automation Service, feel free to reach us at biz@inextcrm.com or call/WhatsApp at +91-7506506672.