In the ever-evolving landscape of sales and marketing, one thing remains constant: follow-up is key. How you communicate with your prospects, address their queries, and nurture them through the sales funnel can make all the difference between a lost lead and a loyal customer. Among the many tools at your disposal, email marketing stands out as a powerful force in the lead nurturing process. With well-crafted sales follow-up emails, you can create personalized experiences that generate interest in your products or services and move prospects closer to conversion.
In this blog post, we're going to share three highly effective sales follow-up email templates that you can use in your email campaigns to engage with your audience and boost your chances of turning leads into valued clients.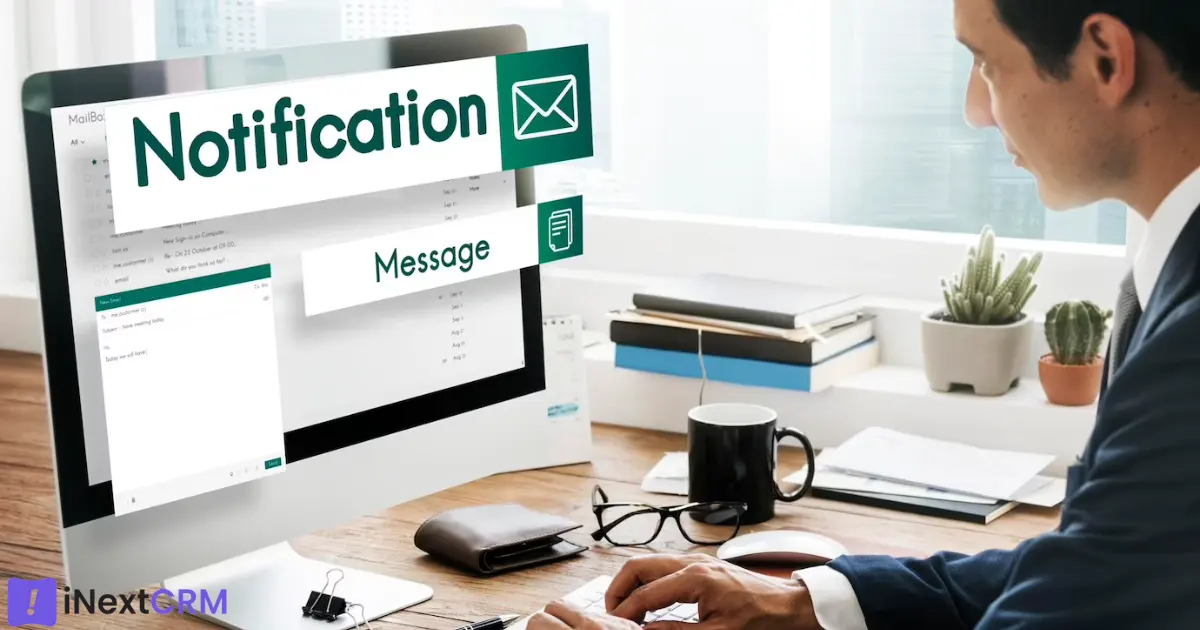 After The First Meeting: Creating Interest and Offering Value
After that initial meeting or interaction, your potential client is aware of your brand and may be curious about what you have to offer. Now, it's your opportunity to fan the flames of interest while extending an offer of exclusive access to valuable information or even a product trial.
Subject: Ready for the next step with [brand/product/service]
Hello [Name],
It was a pleasure discussing your interest in
If you could let us know a convenient time and date, we'd be delighted to arrange a product demonstration with our team.
I'm looking forward to showcasing some exciting features of
Best regards,
[Your Name]
Follow-Up On A Trigger Event: Seizing the Moment
Data is your ally in email marketing, and tracking tools can provide valuable insights into your prospects' behavior. When a lead engages with your email, such as opening it or clicking on a link, it's a signal that they're interested. This is the ideal time to strike while the iron is hot and nurture them down the sales funnel.
Subject: Do you need more information?
Hello [Name],
I trust that you found my previous email intriguing and are keen to learn more about
Do you have any questions or ideas you'd like to discuss? I'm available for a call at your convenience to explore how
Simply respond to this email, and we'll coordinate a suitable time to chat.
Warm regards,
[Your Name]
In Case Of Incomplete Business: Gentle Reminder with a Personal Touch
Sometimes, potential clients show great interest, initiate contact, and even request product demos or quotations. However, the final decision may hinge on consultations with colleagues or superiors. Your role in this scenario is to remind them of their commitment and provide any necessary information or updates.
Subject: A Quick Follow-Up on [Product/Service]
Hello [Name],
I hope you're well. I wanted to express my appreciation for our conversation on [day], and I'm thrilled that you're considering
As we discussed, you mentioned consulting with [person] before finalizing your decision. I'm eager to hear their thoughts and share some exciting updates regarding
Could we find a suitable time on your calendar to connect further? I'm confident that the enhancements we've made will align perfectly with your requirements.
Best regards,
[Your Name]
Conclusion: The Power of Effective Follow-Up
Sending sales follow-up emails isn't just a routine; it's a strategic approach to engaging or re-engaging your audience in a conversation that can lead to a closed deal. These templates are designed to help you communicate with your prospects effectively, offer value, and keep the conversation alive.
If you've found these tips and templates valuable, consider incorporating them into your email marketing strategy. Remember, every interaction with your target audience is an opportunity to build trust and move one step closer to a successful deal.
Connect with iNextCRM
Are you looking for a reliable CRM solution to streamline your sales and marketing processes? At iNextCRM, we specialize in business automation services that can enhance your customer engagement and lead nurturing efforts. Feel free to reach out to us at biz@inextcrm.com or call/WhatsApp us at +91-7506506672 to explore how iNextCRM can empower your sales team.