In today's bustling digital landscape, email has become a ubiquitous presence in our lives. On average, personal email accounts receive approximately 11 emails per day, while work-related accounts are inundated with an average of 80 emails daily. Delving further into this data reveals an intriguing fact: around 85% of these emails fall into the categories of notifications or marketing and promotional messages. Remarkably, a mere 1% of these emails go untracked. This striking statistic underscores the immense importance of email marketing metrics for marketers.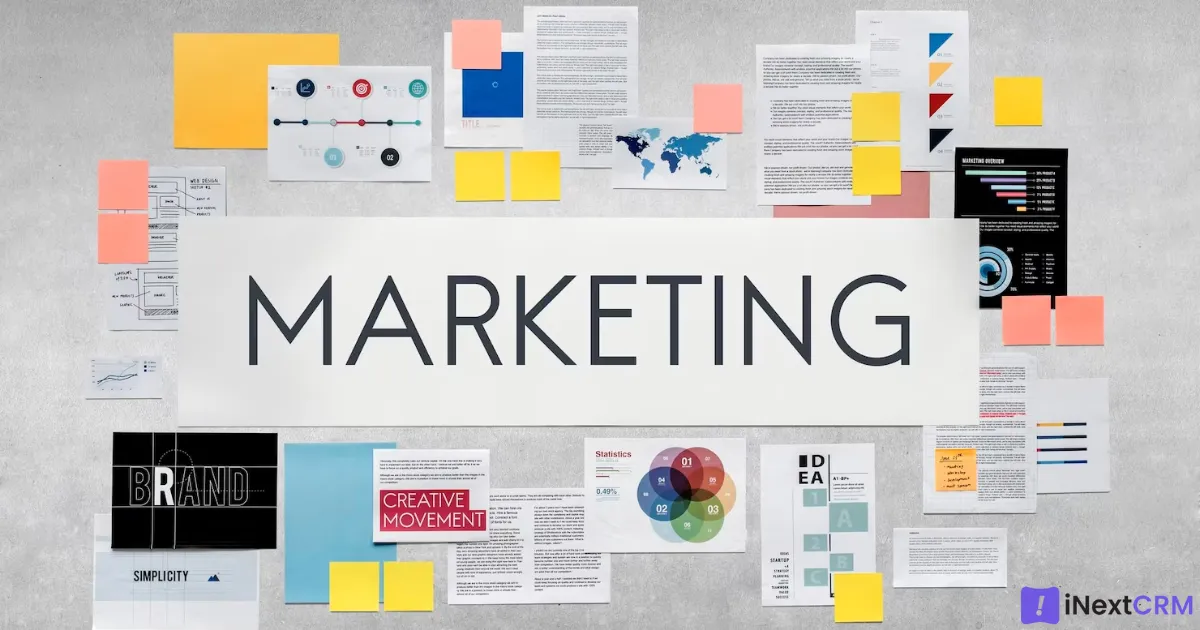 You might be wondering why there's so much emphasis on these email marketing KPIs and what exactly makes them beneficial. Moreover, you might be curious about which metrics you should be tracking. Fret not; we've got you covered on both fronts. Stick with us until the end of this blog to discover why measuring email marketing analytics is crucial, how it can benefit your agency or business, and the right email marketing tools to assist you.
How Email Marketing Metrics Can Benefit My Agency?
Check if they received your email: Immediately after hitting the send button, you may wonder if there's a way to confirm whether the recipients have received your email without resorting to phone calls. Email marketing analytics can provide insights into how many people opened your emails and whether they ended up in the spam folder.
Is that a hot or cold lead?: Cold leads are at the inception of your sales funnel. By meticulously measuring email marketing KPIs such as open rates and various other parameters, you can allocate your focus towards warm and hot leads, which are more likely to convert into clients.
Is my content interesting enough?: Modern email tracking provides a wide range of parameters to gauge how recipients engage with your emails. By closely monitoring engagement metrics, such as forwarding your emails, you can identify which content resonates, entices clicks, encourages engagement, and ultimately leads to conversions.
How did they know about your agency?: Contemporary URL sharing and cutting-edge technology enable you to trace how users discovered your website, blog, or landing page. Incorporating UTM links or other intelligent links into your email actions allows you to gauge the ROI of your email marketing campaigns and identify areas for improvement.
Now that we've taken the first steps to understand why measuring these email metrics can simplify your life and offer numerous benefits, let's explore how to go about it. What are the top metrics that will empower you to craft strategies for better results?
Top 7 Email Metrics KPIs You Should Track
Open Rate: The open rate represents the percentage of emails that recipients have opened. For instance, if your open rate is 24%, it means that 24 out of 100 recipients have opened your emails. While this metric is undeniably vital, it can sometimes be misleading. High open rates can be gratifying but should be considered alongside other essential parameters.
Click-Through Rate (CTR): CTR is the percentage of email recipients who interacted with the links you included in your email. This is an invaluable metric for email marketers as it directly reveals the number of recipients who engaged with your content, shedding light on the most compelling sections that capture your audience's interest.
Conversion Rate: While CTR indicates the percentage of recipients who clicked on links, the conversion rate goes a step further. It reveals the percentage of recipients who not only clicked on links but also completed the desired actions, such as filling out forms, making purchases, or availing offers.
Return On Investment (ROI): In simple terms, ROI calculates the total revenue generated from a specific campaign minus the resources or money invested in it. This metric allows you to assess the overall ROI of your email marketing campaigns, helping you identify which campaigns and email lists yield the best results.
Sharing Rate: The sharing rate signifies the percentage of email recipients who forwarded or shared your emails. Even if this percentage appears small, remember that the emails you send are typically intended for purposes like purchase, sign-up, or lead generation. Thus, even a modest sharing rate can result in potential new leads.
Bounce Rate: Bounced emails are those that could not be delivered successfully to the recipients' inboxes due to various reasons, including invalid or non-existent email addresses. The bounce rate reflects the percentage of emails that bounced and were not successfully delivered.
Unsubscribe Rate: As your recipients receive numerous emails, there comes a point where some emails become irrelevant. At this juncture, recipients may choose to unsubscribe to stop receiving emails. Monitoring unsubscribe rates allows you to gain insights into the types of customers who typically opt out.
Tools For Email Marketing & Tracking Emails
Hunter.io: This user-friendly tool simplifies email tracking. Trusted by over 2 million professionals and companies, including Google, IBM, and Microsoft, it's a globally recognized email tracking solution.
HubSpot: HubSpot offers a comprehensive suite of marketing and sales automation tools, including email tracking. It integrates seamlessly with popular apps such as Gmail, Outlook, G Suite, and Office 365.
Snov.io: A free and unlimited email tracker, Snov.io streamlines email tracking for Gmail users. With its Chrome extension, you can effortlessly track your emails' progress.
Vocus.io: This tool combines email tracking with full-stack email outreach capabilities. It's an excellent choice for teams seeking enhanced email productivity.
Trackapp.io: Ideal for professionals who use mobile devices for email communication, Trackapp.io offers a simple one-click email tracker. It's available on both Google Play Store and Apple App Store.
Mailchimp: Mailchimp offers a wide array of email marketing solutions, from email tracking to campaign creation and comprehensive reporting. It's a versatile tool for agencies seeking impactful email marketing.
Email Analytics: Email Analytics is an excellent choice for teams wanting to streamline reporting and enhance productivity. Their $15 pro plan provides daily reports, simplifying the tracking process.
Campaign Monitor: If design is central to your agency's work, Campaign Monitor offers beautiful pre-made templates and customization options. It also provides an array of features, including personalization, customer journeys, and segmentation.
Now that you've gained valuable insights and a collection of handy tools, don't wait for the right time to elevate your email marketing game. Embrace best practices, automate processes, and focus on tasks that deliver outstanding results and ROI!
For a CRM Solution or Business Automation Service tailored to your agency's unique needs, feel free to reach out to us at biz@inextcrm.com or call/WhatsApp us at +91-7506506672. We're your steadfast partner in growth, every step of the way.