Lead generation is the cornerstone of any successful digital marketing agency. It's the process of identifying and attracting potential clients who are interested in your services and converting them into leads. This involves both getting people to your website and convincing them to share their contact information. In this blog post, we'll explore some effective methods for generating leads for digital marketing agencies.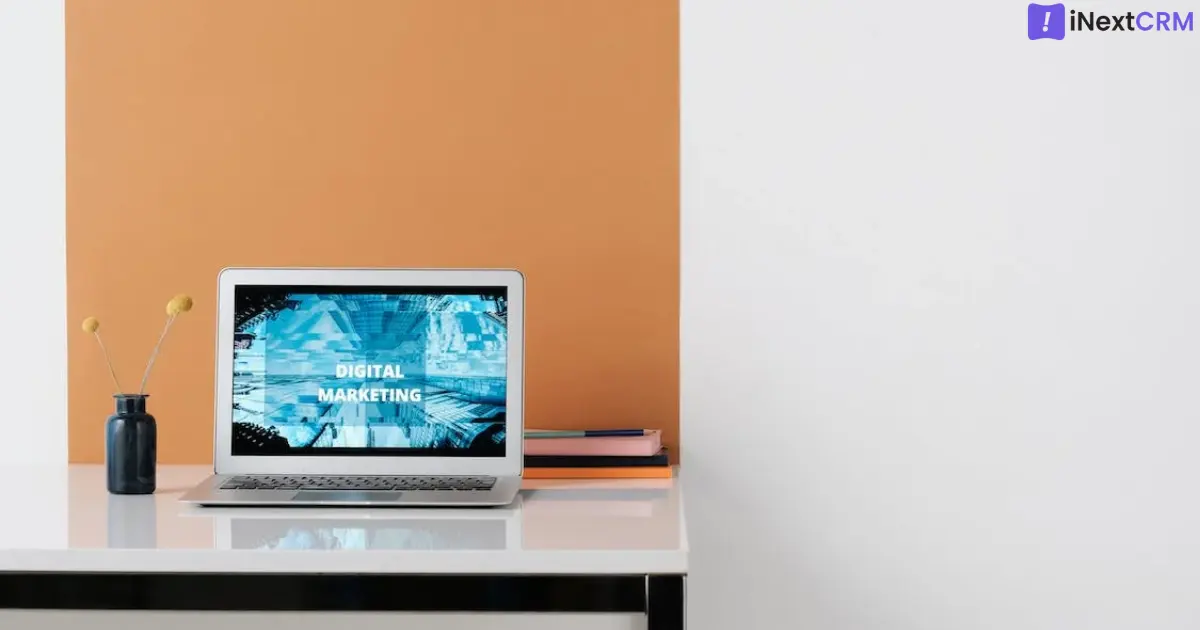 Get Referrals from Your Most Satisfied Clients
One of the most powerful lead generation strategies is word-of-mouth referrals. Happy clients are your best advocates. To keep clients delighted, provide them with a seamless and personalized experience from the beginning of their journey to project delivery and payment. Building processes and tools to ensure service quality is crucial. Once you have satisfied clients, proactively ask for referrals. Most clients are willing to refer you to others if they're pleased with your services.
Gated Content + Social Media Promotion
Valuable content is an excellent way to engage potential leads and build relationships. Focus on a specific client niche and create content that demonstrates how your services can help them achieve their goals. Gated content, such as e-books or guides, can be offered in exchange for contact information. Use social media ads, especially on platforms like LinkedIn, to distribute this content to decision-makers in your target industry. This way, you collect contact details and start building relationships.
Guest Posting on Relevant Media Publications
Establishing thought leadership in your industry is a powerful way to stand out. Identify publications, communities, and social media platforms where your target audience is active. Address their pain points with valuable content and reach out to these publications with your topics. Consistency is key—provide value in most of your articles and subtly pitch your services in others. As you gain coverage, repurpose sections of your articles for social media to build an engaged audience.
Cold Email Outreach
Effective email outreach can yield great results. Ensure you have a quality email list of decision-makers in your target niche. Use email-finding tools to obtain their contact information. Personalization is key; don't start with a pitch. Share relevant case studies or industry insights to build rapport. Follow up with emails that gradually introduce your services as solutions to their challenges.
Search Engine Optimization (SEO)
SEO is essential for attracting organic traffic to your website. Identify relevant keywords and phrases your potential clients are searching for and incorporate them into your website content. SEO can generate leads at a lower cost compared to other marketing channels. It's a long-term strategy that offers lasting benefits, continuously driving traffic and leads.
Pay-Per-Click Advertising (PPC)
PPC advertising, like Google Ads, lets you pay only when someone clicks on your ad. Create compelling ad campaigns targeting your audience's search habits. PPC can be a cost-effective way to generate leads by creating successful ad campaigns and optimizing their performance.
Website Optimization
Optimize your website for lead generation. Ensure it's visually appealing, user-friendly, and fast-loading. Use lead capture forms and clear calls-to-action (CTAs). The forms should collect essential information like name and email. Regularly evaluate and measure your website's effectiveness in generating leads.
CRM Software
CRM software can help you manage and track leads efficiently. Segment leads based on various criteria and use it for personalized marketing. It also assists in tracking metrics, optimizing campaigns, and supporting data-driven decision-making.
Video Marketing
Video content is engaging and can quickly grab your audience's attention. Optimize your video content for keywords and distribute it on your website and social media platforms. Video marketing allows you to share valuable content and create effective calls-to-action.
Webinars
Hosting webinars can establish your authority and credibility in your industry. Webinars attract a targeted audience interested in your topic. You can segment and nurture these leads based on their engagement with your webinar content.
Lead qualification is crucial. Define your ideal customer profile, organize leads by characteristics, identify their pain points, segment them, and use marketing automation for lead nurturing.
In conclusion, lead generation is vital for digital marketing agencies. Experiment with these strategies and continually measure their effectiveness to refine your lead generation efforts. Depending on your specific business requirements and resources, a combination of inbound and outbound lead generation can yield the best results.
For CRM Solution or Business Automation Service, feel free to reach us at biz@inextcrm.com or call/WhatsApp at +91-7506506672. We're here to support your agency's growth and success.