Table Of Contents
What Is Digital Marketing?
Are Digital Marketing Jobs in Demand?
Who Can Apply for A Digital Marketing Job?
Affiliate Marketer
Marketing Copywriter
Content Marketer
Email Marketer
Marketing Analyst
Public Relations Coordinator
Social Media Manager
SEO Specialist
Become an Influencer
Where Can You Find the Best Freelance Marketing Jobs?
Conclusion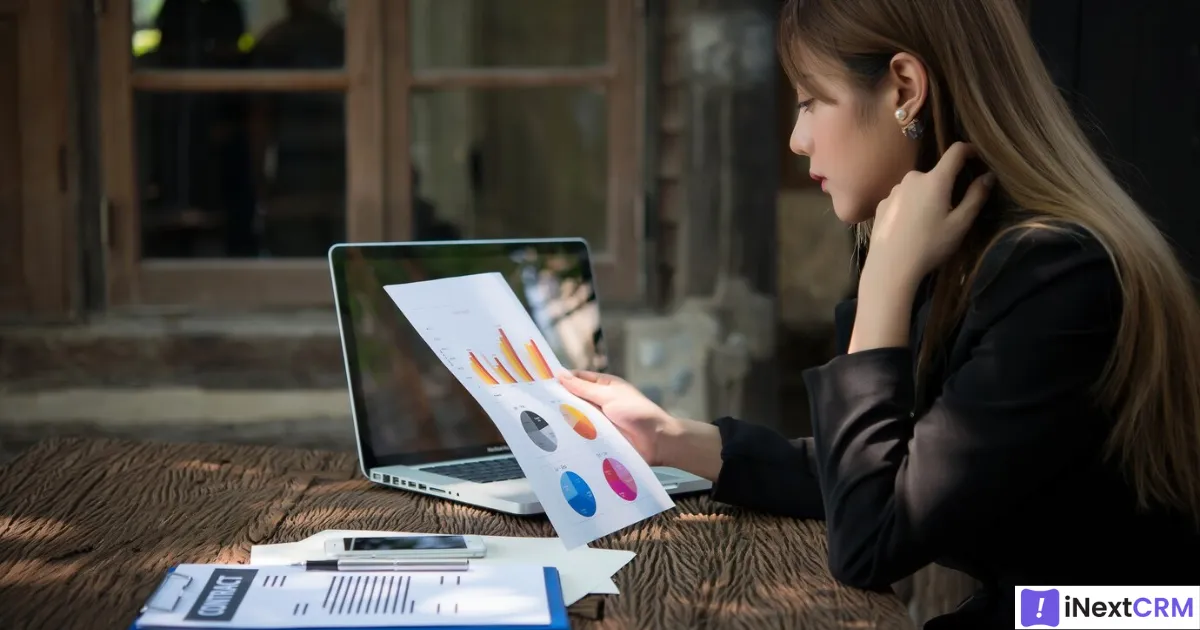 What Is Digital Marketing?
Digital marketing encompasses all advertising and promotional activities conducted on digital channels. This includes everything from search engines, websites, and social media to email and mobile apps. In today's business landscape, digital marketing is vital for creating brand authority and promoting products and services online.
Companies recognize the importance of digital technologies, and it's common for businesses worldwide to use Customer Relationship Management (CRM) systems to efficiently run their operations. CRM is an often overlooked but crucial skill for remote employees, as it enhances customer relationship management.
Are Digital Marketing Jobs in Demand?
Absolutely. The digital marketing landscape is constantly evolving, making it one of the most lucrative career paths. With businesses existing both physically and digitally, demand for digital marketing professionals is at an all-time high. Companies are willing to invest in employees with the right skills to craft effective online marketing strategies. In capable hands, digital marketing can offer a fulfilling and rewarding career.
Who Can Apply for A Digital Marketing Job?
While some digital marketing roles require specific certifications and expertise, many entry-level positions are available. You don't necessarily need a bachelor's degree to thrive in this field. Online courses and tools can help you acquire skills in various areas such as coding, social media marketing, and SEO, all of which are vital for digital marketing careers.
Moreover, remote work opportunities have made these roles even more accessible to individuals worldwide. Digital marketing offers various career paths, catering to diverse goals. Some focus on sales, while others aim to build brand awareness and product promotion.
Now, let's delve into 10 trending freelance marketing jobs for 2023:
Affiliate Marketer
Affiliate marketing is among the most popular remote jobs in digital marketing. It involves promoting other companies' products or services and earning a commission for each sale. This part-time job requires minimal startup costs and can be an excellent way to supplement your income from home. On average, affiliate marketers earn around $77,156 per year, offering a flexible income source.
Marketing Copywriter
Marketing copywriters play a crucial role in crafting compelling content for various marketing campaigns, from sales letters to websites and social media posts. Their goal is to create persuasive text that prompts the audience to take specific actions, like following a company's social media page or making a purchase.
Content Marketer
Content marketers are responsible for producing informative and educational content that attracts a specific audience. They develop the blog posts and articles that provide valuable information on various business topics. Content marketing is a strategy focused on customer acquisition, brand growth, and providing relevant information to aid decision-making.
Email Marketer
Email marketers build and manage relationships with their target audience, generating leads and converting users into customers. They use email marketing automation tools to send out communications, newsletters, and promotional materials. The goal is to engage subscribers and create meaningful interactions.
Marketing Analyst
Marketing analysts leverage data and statistics to make informed decisions regarding market conditions, competitor analysis, and consumer behavior. They use these insights to choose the best marketing strategies for selling products or services.
Public Relations Coordinator
Public relations coordinators manage a brand's public image, online presence, and public appearances. They combine print and online media with physical events, liaising with the media, influencers, and stakeholders to generate positive publicity.
Social Media Manager
Social media managers develop and manage a brand's presence on social media platforms. They create content, engage with the audience, and use data to adapt strategies and messaging to maximize brand visibility and reach.
SEO Specialist
Search Engine Optimization (SEO) specialists work to improve a website's ranking on search engine results pages. They optimize content, gather backlinks, and enhance user experience to increase organic traffic.
Product Marketing Manager
Product marketing managers are responsible for promoting products in the marketplace. They develop and manage marketing campaigns, work with design and sales teams, and ensure up-to-date product knowledge for sales staff.
Become an Influencer
Becoming an influencer requires a solid reputation and substantial online traffic on your channels. As an influencer, you can collaborate with businesses to promote their products or services, helping them reach a broader audience and build trust for their brand.
Where Can You Find the Best Freelance Marketing Jobs?
Freelancers often find clients through online platforms such as Upwork, LinkedIn Jobs, FlexJobs, and others. To succeed, create a compelling profile with a good description, a professional photo, and personal messages. Ensure your profile is optimized with relevant keywords for the job you're seeking.
Conclusion
Digital marketing offers a world of opportunities for remote work, allowing you to set your schedule and work from home while balancing financial stability and freedom. Whether you're a social butterfly or more analytical, there's a freelance marketing job that suits your skills and personality.
For CRM solutions or business automation services, feel free to reach out to us at biz@inextcrm.com or call/WhatsApp at +91-7506506672. We're here to help you streamline your business operations and thrive in the digital landscape.