In today's digital landscape, influencer marketing has become ubiquitous. From snacks and fashion to makeup and candles, influencers are showcasing products everywhere you turn, and this trend continues to evolve. However, influencer marketing isn't a recent phenomenon. It actually began around 15 years ago with the launch of PayPerPost, the first marketplace that paid bloggers for branded content. At the time, many experts were skeptical about introducing advertising or sponsorships into the content of what were essentially online diaries.
Do You Need Influencer Marketing in Your Strategy?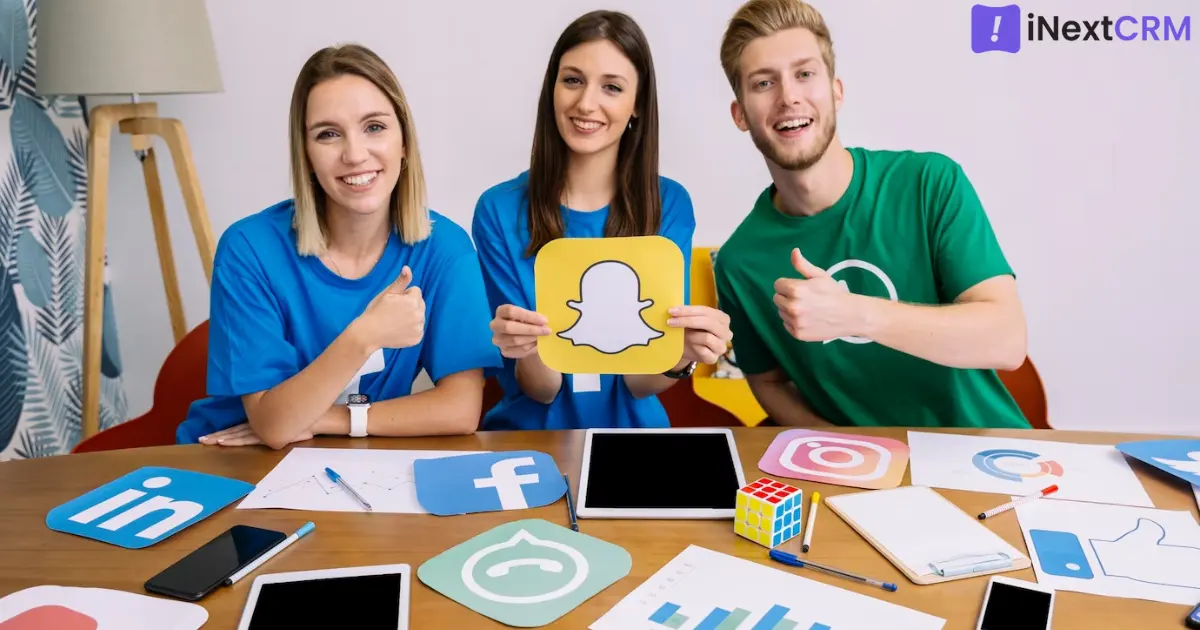 Influencer marketing isn't suitable for every type of business. It's most commonly associated with niches that frequently appear on platforms like Instagram, YouTube, and others. These niches often include:
Fashion, Beauty, Lifestyle
Travel
Health, Fitness
Food
Interior Design, DIY
Parenting
Gaming
Sports
Business, Tech
If your business aligns with any of these niches and you find an influencer whose curated content resonates with your product, you can reach out to them via email or direct message.
Getting Started
Every marketing campaign is unique. Some are designed to boost the sales of specific products or services, while others focus on raising general brand awareness and demonstrating value to a target audience. However, regardless of the campaign's nature, understanding its primary goal should be the first step in your marketing strategy. Remember that influencer marketing is just one part of your overall marketing plan, so it's unwise to allocate your entire budget to it and expect immediate results.
Know What You Want to Achieve
Determine your expectations from influencers and what you want them to accomplish. Influencers can range from content creators who help you with your social calendar to full-funnel drivers who boost sales or launch new products. Once you've identified their role in your ecosystem, you can develop a strategy that outlines the program type, partners, and content required to achieve your goals.
Choose the Right Platform
Rather than scattering your resources across multiple platforms, it's better to start with one and get it right. Your brand should already have a presence on the chosen platform, and it should cater to an audience that aligns with your ideal customer. Each social media platform has a distinct core demographic, so understanding which platform suits your brand is essential. For example, if you use Instagram for e-commerce, your brand should adopt the "Instagram sassy vibes."
Purpose of the Campaign
Define the overall purpose of your campaign and begin crafting your messaging. What key aspects of your product or service do you want influencers to highlight? What kind of content are you looking for them to create, and how should they communicate about your product? Take the time to research influencers, considering factors like their reach (macro or micro), your budget, and the number of sponsorships they currently engage in.
Influencer Research
To assist you in identifying suitable influencers, consider using a list of over 1000+ influencers that you can filter based on your brand's niche. This groundwork will help you identify potential influencers and provide insights such as their engagement ratio with followers, average user activity, category relevance, and popular posting times.
Financial Arrangements with Influencers
When it comes to financial arrangements with influencers, it's important to maintain a hands-on involvement. While larger influencers are typically represented by management agencies that handle partnerships, contacting smaller influencers directly through social media accounts can be effective. Once an agreement is reached, provide clear outlines, briefs, and deadlines to avoid confusion and ensure the production of authentic content that aligns with your goals.
Best Influencer Marketing Examples
Here are some standout examples of effective influencer marketing campaigns:
Aviation American Gin
Owned by actor Ryan Reynolds, Aviation American Gin created humorous advertisements that garnered significant attention. One ad featured Reynolds and Sir Richard Branson discussing a partnership with Virgin Atlantic in Reynolds' witty style.
Axis Bank – #AxisThoughtFactory
Axis Bank, one of India's largest private sector banks, collaborated with technology bloggers and social media personalities to promote their innovation lab, Thought Factory. Tech experts and influencers live-tweeted about the event and blogged about it, generating considerable buzz.
McDonald's and Travis Scott
McDonald's partnered with rapper Travis Scott to promote his favorite meal and launched a line of McDonald's-inspired merchandise through Scott's Cactus Jack label. This collaboration was a hit, combining a global fast-food brand with a mega-influencer.
Wrapping Up
Influencer marketing doesn't have to be confined to social media alone. Utilize the content created by influencers on other channels such as email or newsletters to educate your audience about your product. Remember that successful influencer marketing campaigns require ongoing monitoring and adjustments to meet your goals. Cultivating strong relationships with influencers also requires active involvement and effective communication.
For CRM solutions or business automation services, feel free to reach us at biz@inextcrm.com or call/WhatsApp at +91-7506506672.