In today's globalized business landscape, efficient invoicing is a critical component of success. Yet, for many startup owners and entrepreneurs, dealing with invoices can be a daunting and time-consuming task. This is where invoicing and online accounting tools come to the rescue. They simplify the process, allowing you to focus on your core business activities. In this article, we'll introduce you to the 10 best invoicing tools for hassle-free billing.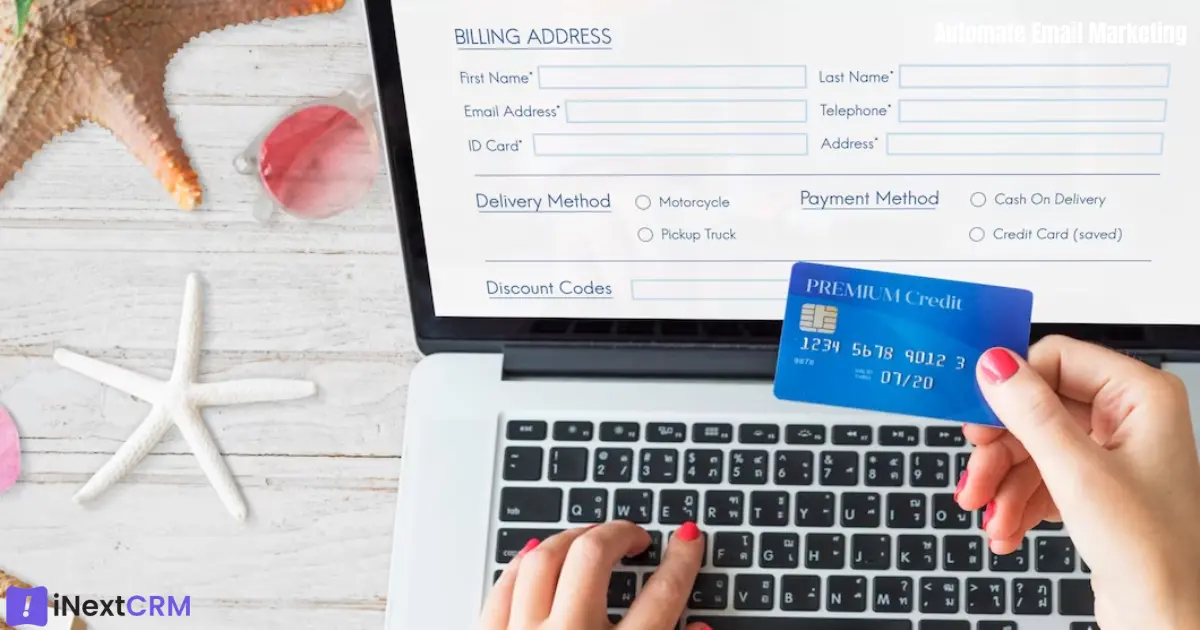 iNextCRM
iNextCRM is a comprehensive CRM and Growth Engine designed specifically for agencies and freelancers. It's not just an invoicing tool; it's a productivity platform that combines various communication and daily tools into one integrated solution.
Besides lead management and proposal templates, iNextCRM enables agencies and freelancers to create invoices and maintain payment records. What sets it apart is the ability to track whether clients have opened the invoice email you sent to them. iNextCRM also provides powerful filtering options for invoices based on payment status, payment methods, sales agents, and allows you to set reminders to ensure you never miss a payment deadline.
iNextCRM Pricing:
Lifetime Deal for $13 Per User/Month, including all features.
Indy
Indy is a freelance admin platform designed to simplify invoice creation and management for independent contractors. Its user-friendly interface allows you to generate professional invoices quickly.
Indy streamlines the process by allowing you to import contact information from your contacts list, speeding up invoice creation. It also features a Time Tracker to monitor your working hours, with the flexibility to add these tracked hours to any invoice effortlessly.
Additionally, Indy supports various payment methods like PayPal, Zelle, Stripe, and other card payment gateways, making it convenient for clients to pay you. You can also set up recurring invoices for consistent monthly billing, ideal for freelancers, solopreneurs, and independent contractors seeking a comprehensive admin platform.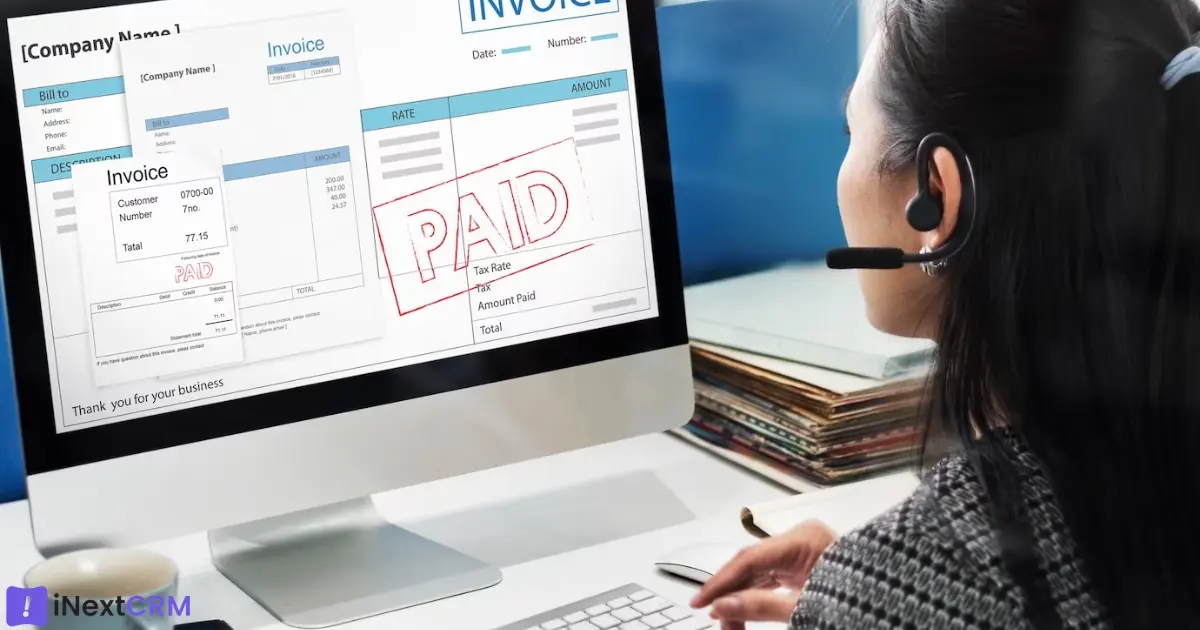 Zoho Books
If customizing statements for clients and managing receivables have been time-consuming tasks, Zoho Books has a solution. This accounting software streamlines the entire invoicing process.
Zoho Books offers automated follow-ups that remind your clients of payment due dates. It also provides customizable invoice templates to align with your brand. Moreover, Zoho allows you to prevalidate your invoice fields and upload them to the IRP (Invoice Registration Portal) in the required format.
Freshbooks
Freshbooks believes that you should spend your time doing what you love and let the software take care of the rest. Their invoice generator allows you to create and customize invoices in less than a minute.
One standout feature of Freshbooks is the option to request a deposit from clients before beginning a project. This ensures you have the funds needed to commence work. Say goodbye to waiting until the end of a project for payment.
Scoro
Scoro is a versatile tool that simplifies several aspects of business, including compiling beautiful invoices, notifying clients about overdue payments, and automating recurring billing. With Scoro, you can manage all aspects of your finances efficiently.
The dashboard provides enterprise-level reports on sales, costs, and budgets, helping you maintain a firm grip on your accounts. This comprehensive approach ensures you spend less time on financial management and more time growing your business.
Square
Square, founded by Jack Dorsey of Twitter fame, offers a well-designed, user-friendly platform for accounting tasks. With Square's robust reporting tools, you can track your invoices in real-time with ease. It provides a hassle-free accounting environment and an efficient client management system.
Wave
Wave is a financial software that simplifies money management. It seamlessly connects income and expense tracking. Additionally, Wave offers a suite of products including payroll, payments, and invoicing, all designed for seamless integration. Automation is at the core of Wave, making it a powerful and efficient tool for managing your finances.
Harvest
Harvest is a modern accounting and time tracking software with a 30-day free trial. It streamlines accounting and provides insightful visual reporting. Harvest's time tracking feature allows you to automatically transform tracked hours into revenue through native invoicing.
AND.CO
AND.CO is a comprehensive platform that simplifies freelancing and agency management. It covers everything from invoicing to proposal creation. The platform's smart freelancer tools enhance both agency and freelance work. You can track time, manage expenses, and automatically generate tasks based on deadlines and project terms.
Quickbooks
Quickbooks is a GST-ready cloud accounting software with over 4.5 million users. It provides real-time insights into your financial status, syncing and backing up your data automatically. Quickbooks allows you to create access privileges, enabling colleagues and accountants to work with your data online.
In conclusion, efficient invoicing is crucial for the smooth operation of any business, whether you're a freelancer, independent contractor, or agency. Choosing the right invoicing tool can significantly impact your productivity and cash flow. Explore the options mentioned in this guide to find the one that best suits your needs and watch your invoicing process become hassle-free.
For CRM Solution or Business Automation Service, feel free to reach us at biz@inextcrm.com or call/WhatsApp at +91-7506506672.