In the realm of digital marketing, every small tweak and optimization can make a significant difference in attracting more clients. One often overlooked yet incredibly potent tool for achieving this is your email signature. When used strategically, email signatures can drive highly converting traffic, boost email signups, increase your subscriber base, and ultimately, generate more clients and business leads. In this article, we'll explore some of the most effective ways agencies and freelancers can harness the power of email signatures to elevate their client acquisition game.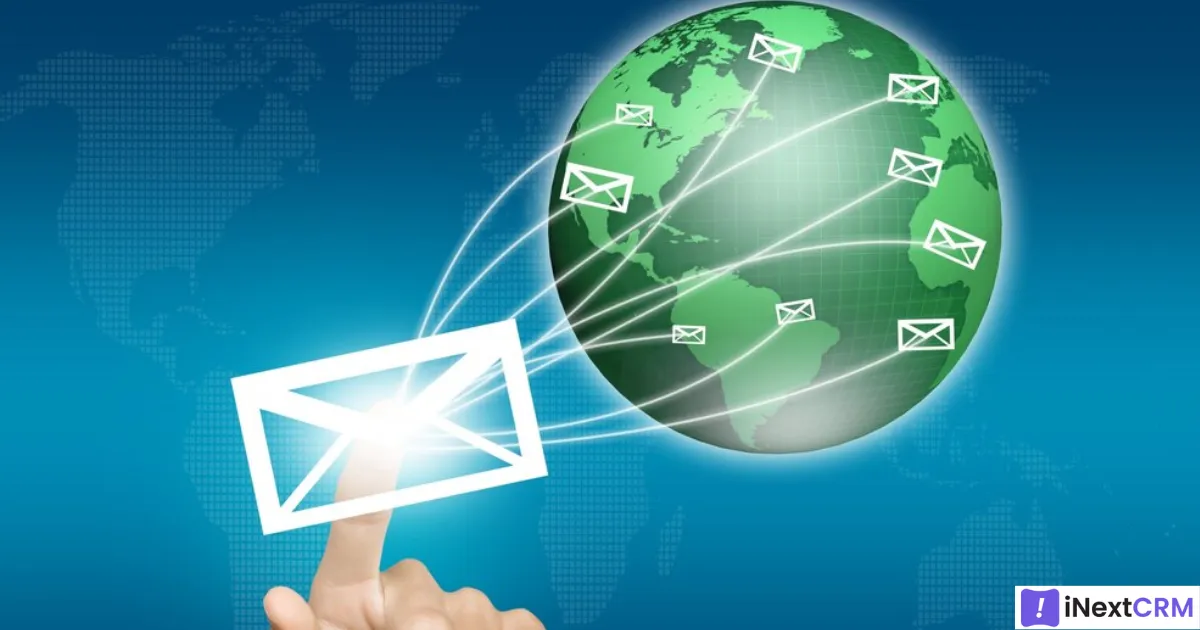 A Great Place For Your Website URL
A simple yet often underrated technique is to promote your website by seamlessly linking its homepage to your email signature. This strategy works exceptionally well when your website's homepage functions as a compelling landing page, complete with a crystal-clear call-to-action. Ensuring that this page is optimized on all fronts, from design to user experience, is paramount. Your email recipients should be enticed to click through and explore your offerings further.
Add Your Social Links
For both freelancers and agencies, an ideal email signature serves as a gateway to your social media presence. Building a robust follower base and consistently attracting leads are vital objectives. What better way to achieve this than by promoting social awareness and engagement through your email signature?
Incorporate your social media icons into your signature. This not only adds a touch of professionalism but also makes it convenient for recipients to connect with you on various platforms. Remember, visibility breeds familiarity, and familiarity can lead to trust, which is the cornerstone of client acquisition.
Add A Logo Or An Image
Visual elements have a lasting impact on human memory. Incorporating your company logo or a professional image of yourself into your email signature can leave a memorable impression on your audience. Visual cues help individuals remember you and recognize your brand when they come across it elsewhere.
Furthermore, adding a personal touch, such as your professional image, introduces a human element into your emails. It fosters a sense of personal connection and authenticity, making it easier for recipients to relate to your message.
Implementing these visual elements can be as simple as inserting an image into an HTML table, or you can make use of an email signature generator to streamline the process.
Promote Free Tools & Resources
Your email signature is an excellent platform for promoting free resources and tools that can entice more email subscribers. Consider offering links to webinars, videos, conferences, and other events you're hosting or attending. Providing access to valuable, free resources is a compelling way to engage your prospects and clients.
In today's content-driven world, delivering information and insights about your brand and what you can offer is highly effective. Leverage your email signature to highlight short videos that tell your brand's story, showcase your capabilities, and influence more leads and clients.
Use The Space For Sales And Promotional Offers
Your email signature can be a dynamic space for incorporating clickable images related to product information, ongoing promotions, client references, and testimonials. By strategically placing these elements in your signature, you can guide your leads and existing clients further down the sales funnel.
Make It Mobile-Friendly
In the era of mobile dominance, overlooking tablets and smartphones is not an option. A significant portion of email interactions and revenue now occurs on mobile devices. Therefore, optimizing your email signature for mobile platforms should be a top priority. Ensure that it displays seamlessly on smaller screens and functions as effectively as it does on desktops.
Boost Your Brand
Leverage your email signature as a platform for highlighting your credentials. Use it to showcase your certifications, recent awards, or membership in reputable industry guilds. These subtle cues can help build trust and raise brand awareness among your recipients.
In conclusion, never underestimate the power of email signatures when executing email marketing and sales campaigns. By implementing these strategies effectively and purposefully experimenting with links, ad banners, and content, you can give your agency or freelance business a significant boost. Continuously track the performance of your email signature and strive for improvement.
At iNextCRM, we're committed to helping businesses thrive in the digital landscape. For CRM Solutions or Business Automation Services, feel free to reach out to us at biz@inextcrm.com or call/WhatsApp at +91-7506506672. We're here to empower your client acquisition efforts with innovative solutions.