In today's fast-paced and ever-evolving business landscape, the demand for expert guidance and solutions has never been higher. This is where consulting businesses come into play, offering a lifeline of knowledge, experience, and strategic insights to companies seeking to overcome challenges and thrive in their respective industries. If you've ever wondered how to start a consulting business in 2023, this comprehensive guide, brought to you by iNextCRM, will walk you through the essential steps to launch and grow your own successful consultancy.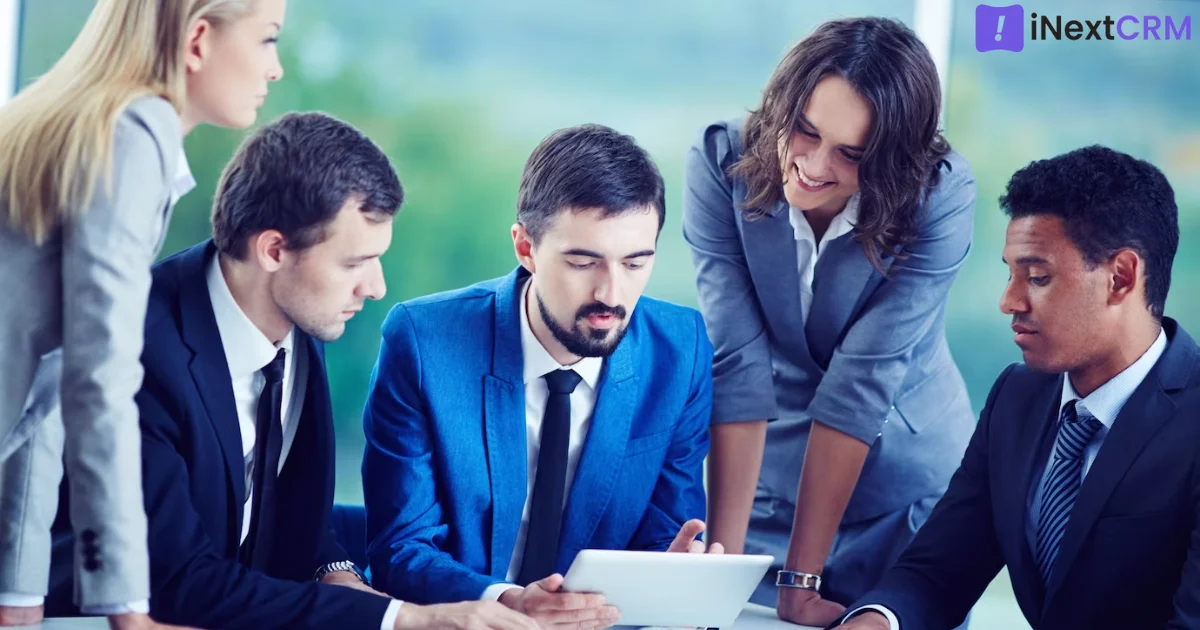 Consulting in a Nutshell
Let's begin by clarifying the essence of consulting in simple terms. Consulting can be defined as any effort made to seek expert advice on a specific subject matter in order to achieve a desired result. It goes beyond merely providing advice; it encompasses the delivery of expertise to clients seeking solutions and improvements in their businesses.
Now that we've got the basics down, let's dive into the process of starting your consulting business in nine practical steps.
Identify Your Target Market
One of the first crucial decisions you'll need to make when starting your consulting business is to identify your target market. Consulting spans various fields, from business and IT consulting to financial, human resources, marketing, and more. Decide which field of expertise aligns with your skills and interests.
Additionally, you must determine whether you want to focus on a specific niche within your chosen field or offer more general consulting services. Understanding your niche will help you tailor your services and cater to the unique needs and challenges of your target audience.
Develop a Business Plan
Creating a solid business plan is a fundamental step in setting up your consulting business. Your plan should encompass various aspects, including startup costs, location, services offered, financial projections, and marketing strategies. It acts as a roadmap to guide your consultancy to success.
Choosing an appropriate business name is essential, and you can even consider using your own name if you plan to offer consulting services on an individual basis. If you opt for a unique business name, be sure to factor in the registration costs. Designing a professional logo can also help you establish a strong brand identity.
Conduct Market Research
Market research is vital for understanding the landscape of your chosen consulting field. You'll want to gather information about competitors, industry trends, your target market, and potential clients. Utilize tools like Kompyte and G2Crowd, along with methods such as questionnaires, focus groups, interviews, and observation.
Building a network within your industry can provide valuable insights into the pain points and challenges faced by businesses. Networking allows you to identify opportunities where your consulting services can make a difference.
Obtain the Necessary Licenses and Permits
To operate a consulting business legally, you may need to obtain specific permits or licenses. For instance, obtaining an Employer Identification Number (EIN) from the IRS is essential. Depending on your consulting field, you might also need professional certifications or licenses from relevant industry bodies.
For example, finance consultants may require certifications from organizations like the Institute of Chartered Accountants of India (ICAI), while IT consultants may need certifications from recognized IT institutes. If your consulting work involves international transactions, you'll need an Import Export Code (IEC).
Build Your Brand and Online Presence
Establishing a strong online presence is crucial for attracting clients to your consulting business. Develop your brand identity, including a compelling logo and a unique voice that sets you apart from competitors. Leverage social media platforms and professional networks to showcase your expertise and engage with potential clients.
Creating a professional website is a must. Consider platforms like Squarespace or WordPress, depending on your technical expertise. Your website should be optimized for search engines (SEO) to ensure it appears in relevant searches. Remember, your website is often the first impression potential clients will have of your consultancy.
Understand Your Clients' Needs and Psychology
The heart of successful consulting lies in understanding your clients' needs and psychology. Delve into what drives your clients, their goals, and the results they desire. Your role as a consultant is to bridge the gap between their current situation and their desired outcomes seamlessly.
A business consultant is essentially someone who offers expert guidance to help clients promote growth and education. Utilize digital marketing and social media to attract new clients and build a robust online reputation. Be a trusted resource and a problem solver in your field.
Specify Your Services and Pricing Structure
Clearly define the services you will offer as a consultant. Specialization is often key to success. Decide whether you'll focus on short-term or long-term clients and tailor your pricing structure accordingly. Consultants typically charge by the hour, on a project basis, or through retainer agreements.
Consider offering introductory packages or add-on services to attract new clients, and reward client loyalty to encourage long-term relationships. Your pricing strategy should reflect the value you provide and be competitive within your consulting niche.
Create a Professional Website
Your consulting business needs an online hub, and that hub is your website. A professional website not only showcases your services but also makes it easier for potential clients to find you. Ensure your website follows best practices in SEO to appear prominently in relevant searches.
Consider using website-building platforms like Squarespace or WordPress, which offer a range of templates and customization options. Keep in mind that websites require ongoing maintenance, so allocate time for regular updates and improvements.
Implement Effective Marketing Strategies
Marketing plays a pivotal role in the success of your consulting business. Here are some strategies to consider:
Search Engine Optimization (SEO): Optimize your website to rank higher on search engines like Google, making it easier for potential clients to find you.
Business Directories: List your consultancy on platforms like Google My Business, Yelp, and Yellow Pages to enhance your online visibility.
Online Advertising: Utilize platforms like Google AdWords, Facebook AdWords, and YouTube AdWords to reach a broader audience.
Networking: Join local business associations and industry-specific groups to expand your network and connect with potential clients.
Social Media: Leverage social media to engage with your audience, share valuable insights, and promote your services.
Referrals: Encourage satisfied clients to refer your consulting services to others, as word of mouth remains a powerful marketing tool.
Master the Elevator Pitch
Your elevator pitch is a concise and compelling summary of what you offer as a consultant. It should succinctly convey your target audience's problems, the solutions you provide, and what sets you apart from competitors. Practice delivering your elevator pitch effectively to make a lasting impression on potential clients.
Additional Tips and Insights
To truly excel in the consulting business, keep these additional tips in mind:
Continuously update your knowledge and stay informed about industry trends.
Build strong and lasting relationships with your clients, as word of mouth is a potent marketing tool.
Be open to constructive criticism and feedback to continually improve your services.
Network extensively within your industry to stay connected and informed.
Maximize your skill sets and provide top-quality services to your clients.
The Benefits of Starting Your Own Consulting Business
Embarking on a consulting journey offers numerous advantages:
Flexible Timing: Enjoy the freedom of setting your own working hours and being your own boss.
Personal Growth: Consultants are credible and trustworthy experts, fostering personal and professional growth.
Financial Growth: As your consulting business grows, so does your financial security and potential for increased earnings.
In conclusion, the consulting industry provides a wealth of opportunities for individuals with expertise in specific fields. Whether you're considering a career transition or seeking to leverage your knowledge and skills, starting a consulting business can be a rewarding venture. By following the steps outlined in this guide and embracing a commitment to excellence, you can establish a consultancy that thrives in the competitive business world.
For CRM Solution or Business Automation Service, feel free to reach us at biz@inextcrm.com or call/WhatsApp at +91-7506506672. With iNextCRM, you can efficiently manage your consulting business and enhance your client relationships, ultimately leading to greater success in your consultancy endeavors.