When it comes to promoting your business online, Facebook should be at the top of your list of marketing channels. Why, you ask? Simply put, Facebook boasts a massive user base of 2.7 billion monthly active users, covers an extensive age range, and provides an array of marketing tools to help your business grow.
Moreover, this global social network continually introduces compelling advertising tools that can help you generate leads and drive sales. Facebook's data-driven approach provides deep insights into your audience and promotional activities, making it a valuable asset for businesses that rely on statistics for success.
So, let's dive into the strategies on how to effectively promote your business on Facebook: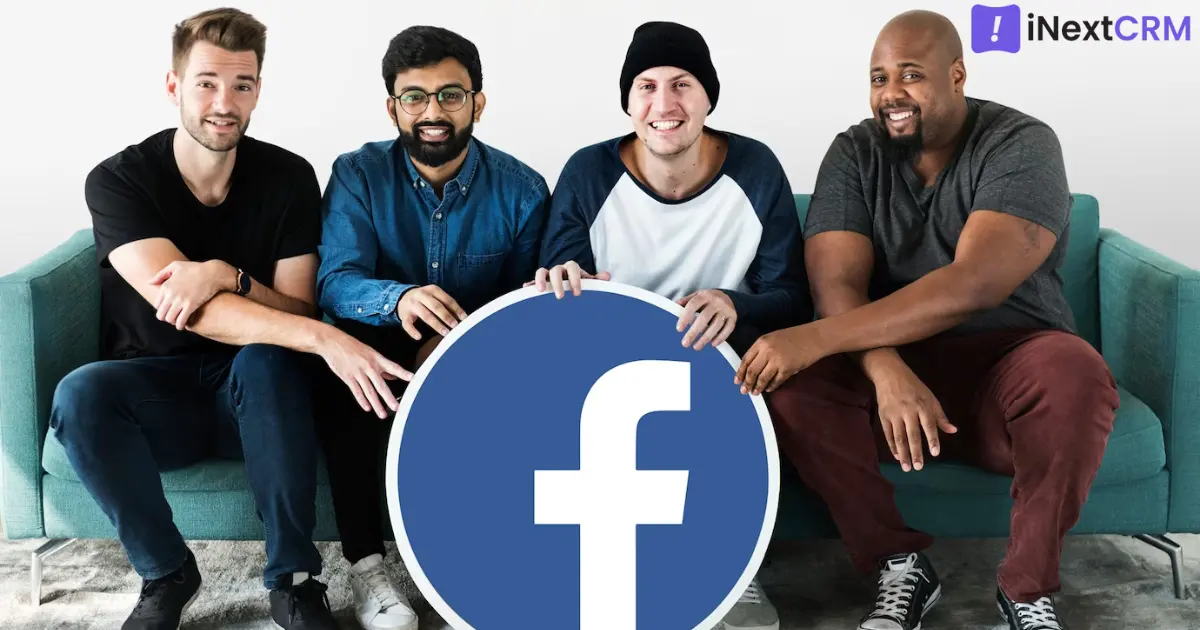 Begin your Journey by Creating a Business Page
Start by creating a dedicated business page on Facebook. This separate identity allows you to maintain a professional presence distinct from your personal profile. Visit Facebook's page creation, log in with your profile, and choose the type of page that suits your business.
Fill in the essential details, including your business name, type, and other critical information such as page description, "about us" section, username, and profile and cover photos. Once your page is set up, publish it and invite your friends to like and follow it.
Optimize Your Business Profile and Start Posting Content
Once your page is published, it's time to optimize your profile to harness Facebook's business resources fully. In recent years, Facebook has introduced several powerful tools for business pages. For instance, Business Suite allows you to seamlessly connect your Facebook and Instagram profiles, making it easier to manage both accounts and optimize all your promotional activities under one roof.
Start posting content on your page and use Business Suite to keep track of statistics for each post. This tool provides insights into post performance and enables direct interaction with your audience.
Take Advantage of Advertisements
One of Facebook's most potent features is its advertising platform. It allows you to reach users who may not be following your page but are potentially interested in your product or service. Whether your goal is to generate leads, promote your page, or increase website traffic, Facebook offers tools to achieve your business objectives.
Having a well-defined target audience and budget in mind is essential for successful advertising. Keep an eye on your ads, monitor their performance, and adjust your strategy accordingly.
Post Regularly For Brand Awareness
Consistent interaction with your audience is crucial for improving brand visibility on Facebook. By consistently posting valuable content and experimenting with engagement strategies, your brand stands a better chance of getting noticed amidst the fierce competition.
Remember to post fresh and engaging content to stand out and reach a broader audience.
Curate Content More Often
If generating fresh content regularly is a challenge, consider content curation. Content curation involves adding value to existing content to inform or entertain your audience. Unlike simple content sharing, content curation focuses on providing unique value to your users.
Fun fact: 7 out of 11 curated Facebook posts reach over 750,000 users.
Utilize The Power of CTA
Including a compelling Call to Action (CTA) in your promotional posts can significantly boost engagement and drive sales. Craft attention-grabbing captions that encourage users to take immediate action on your offers.
Common CTAs include "Shop Now," "Learn More," "Watch Now," and "Sign Up." Don't miss the opportunity to add these buttons when relevant. Facebook allows you to include CTAs on your homepage and in promotional posts on your feed.
Fun fact: Adding CTAs to your Facebook page can increase click-through rates by 285%.
Join Facebook Groups
Joining Facebook Groups related to your business niche is an effective way to enhance your brand's visibility. Facebook users often discuss brands and businesses in groups before making purchasing decisions. It's an ideal platform to market your product and explain its benefits to group members.
Groups can be public or private, so choose the ones that align with your business niche and target audience.
Create Your Own Group
Consider creating your own community within the Facebook community. By establishing a group, you can provide your audience with exclusive news, updates about your company, and access to promotional offers. Being part of a group makes your audience feel privileged, so maintain an active presence on both your page and group.
Event Management and Other Business Resources
A Facebook business page offers more than just posting content. It provides additional business resources like live video streaming, gift cards, and event management tools. The Event Manager, in particular, is a valuable asset. You can host events, share details such as tickets, locations, and frequencies, and interact with your audience on a personal level.
Plan a Facebook Marketing Strategy
The key to success on Facebook is to approach marketing strategically. Plan your content calendar, determine the ratio between product promotion and content curation, and outline your entire promotional campaign. A well-thought-out strategy will keep your team aligned and help you create a unique brand image that resonates with your desired audience.
In Conclusion:
Facebook, as the world's largest social community, continuously enhances its features and expands its business resources. While organic reach on the platform has become more challenging due to growing competition, with the right strategy and execution, you can still achieve your business goals over time.
For CRM Solutions or Business Automation Services, feel free to reach us at biz@inextcrm.com or call/WhatsApp at +91-7506506672.