In the realm of freelancing, where the gig economy is thriving, your portfolio is your calling card. It's a powerful tool to showcase your skills, talents, and past work to potential clients. Essentially, it's your work speaking for you instead of relying solely on your resume. Let's delve into why a freelance portfolio matters and how you can create a winning one.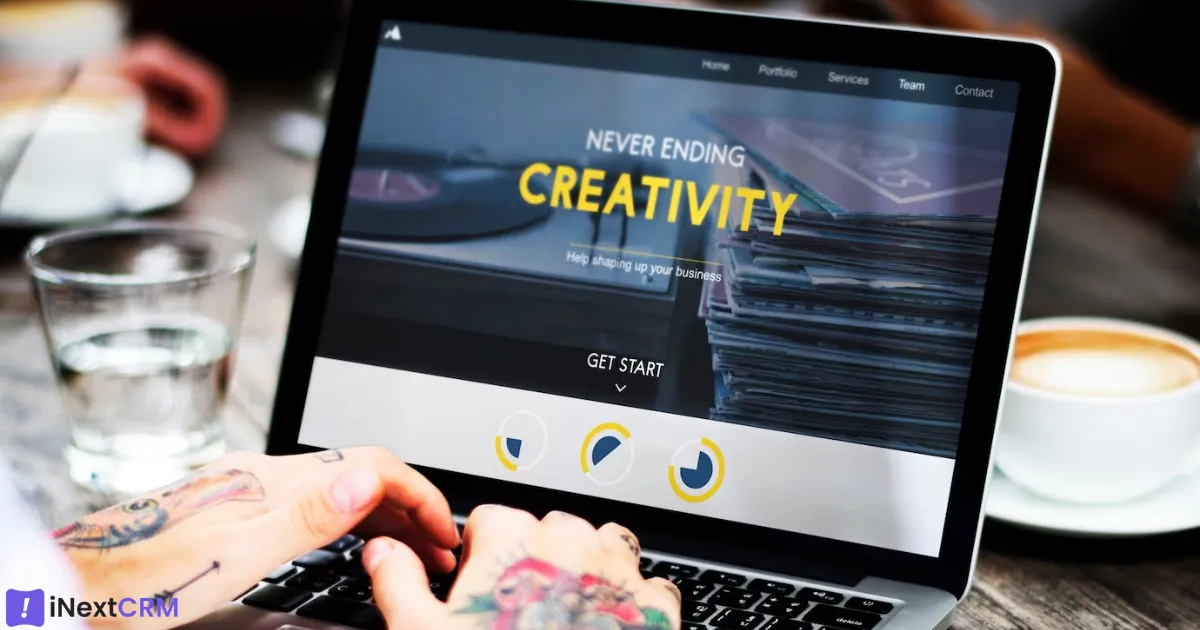 Why Does a Portfolio Matter?
Your freelance portfolio plays a pivotal role in helping potential clients understand who you are and what you can deliver. It serves as a window into your capabilities, your preferred type of work, your flexibility, and your compatibility with their requirements. More importantly, it reflects your professionalism, setting you apart in the competitive world of freelancing.
How Do I Make a Portfolio?
Creating a freelance portfolio may seem daunting, but it's an essential step in establishing yourself as a freelancer. Here's how to get started:
Leverage Freelance Websites: Many freelance platforms make it easy to create a portfolio. They often guide you through the process with forms or questionnaires. Registering on a few such websites can provide valuable insights into portfolio creation.
Start with a Resume-Style Document: Begin by structuring your portfolio like a resume. Include:

Your First and Last Name
Title/Designation, Company (linked to the website)
Phone Number/Email Address
Optional: Social Profile Icons

Utilize Social Media: Your LinkedIn and other social media profiles can function as an extension of your portfolio. Showcase your skills and let your network know about your freelancing expertise.
Clearly Define Your Specialization: Explain your freelance niche clearly. Don't try to be a jack-of-all-trades; instead, highlight the specific area in which you excel or have a genuine interest.
Highlight Your Value: Besides listing your skills and services, emphasize what you bring to the table. For instance, if you're a digital marketer, communicate the value your services bring to clients' businesses.
Choose Your Ideal Clients and Projects: Freelancing allows you to be selective. Clearly state the type of work you prefer and the kind of clients you want to collaborate with. Also, offer insights into your personality and how it complements your work.
Infuse Creativity: Don't be afraid to showcase your work and skills in a creative and engaging manner. Use visuals, such as images and graphics, to make your portfolio visually appealing.
Showcase Your Best Work: Whether you're an experienced freelancer or just starting, feature your best work prominently. If you're new, exhibit your personal projects and experiments to demonstrate your capabilities.
Tell a Story: When presenting your projects or services, provide context and tell a story. Explain the challenges you faced and how you overcame them, highlighting your problem-solving skills.
Ensure Accessibility: Make it easy for potential clients to reach out to you. Provide multiple contact options and utilize modern technology to stay accessible.
Highlight Your Background: Share your educational and professional background, showcasing why you're an exceptional freelancer. Mention any additional skills that enhance your expertise.
Regularly Update Your Portfolio: Freelancing is a dynamic field, and your skills should evolve with it. Keep your portfolio current, highlighting recent achievements and expertise.
In conclusion, creating a winning freelance portfolio is essential for establishing your presence in the freelancing world. Compare your portfolio with others in your industry and be open to trying related areas of work. Don't hesitate to offer free sample work to kickstart your freelance journey. Lastly, gather references from satisfied clients to enhance your portfolio's credibility.
At iNextCRM, we understand the importance of efficient freelancing and business management. Whether you need CRM solutions or business automation services, reach out to us at biz@inextcrm.com or call/WhatsApp us at +91-7506506672. We're dedicated to helping you streamline your processes and succeed in your freelancing career. Your success is our priority.