Do you feel the entrepreneurial fire burning within you? Does the dynamic world of digital marketing captivate your imagination? With the digital marketing spending estimated to reach $375 billion by 2021 and a projected 17.6% growth in the global digital marketing market from 2020 to 2025, now is the ideal time to fulfill your ambition of starting your very own digital marketing agency.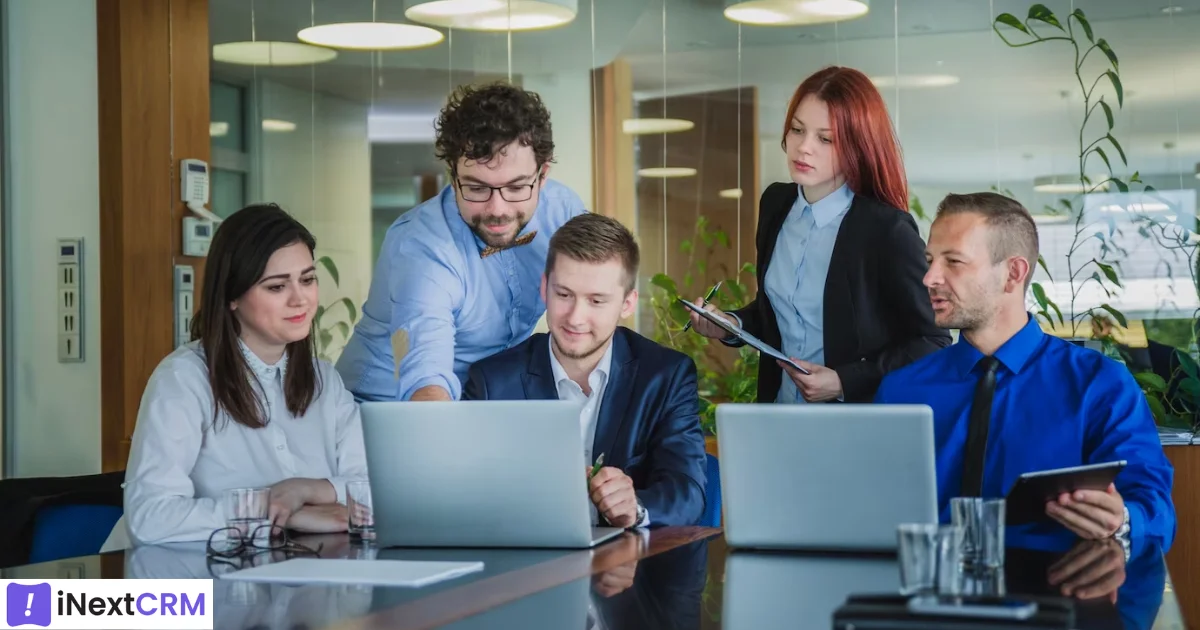 Digital marketing has become the lifeblood of business growth and success in today's digital era. Enterprises of all sizes are harnessing the power of diverse digital marketing strategies to reach their target audience, foster brand awareness, and drive conversions. This surge in demand for digital marketing services has created an unparalleled opportunity for aspiring entrepreneurs to venture into this field and establish their own digital marketing agencies.
Launching a digital marketing agency necessitates a comprehensive understanding of the industry, awareness of competitors, a profound grasp of the target audience, and a well-crafted business plan. In this guide, we'll walk you through the essential steps required to commence your digital marketing agency. We'll also provide you with invaluable tips and insights to navigate this competitive landscape successfully. Whether you're a seasoned marketer or just beginning your journey, this guide will equip you with the knowledge and resources you need to transform your dream of owning a digital marketing agency into a flourishing reality.
The Essence of Digital Marketing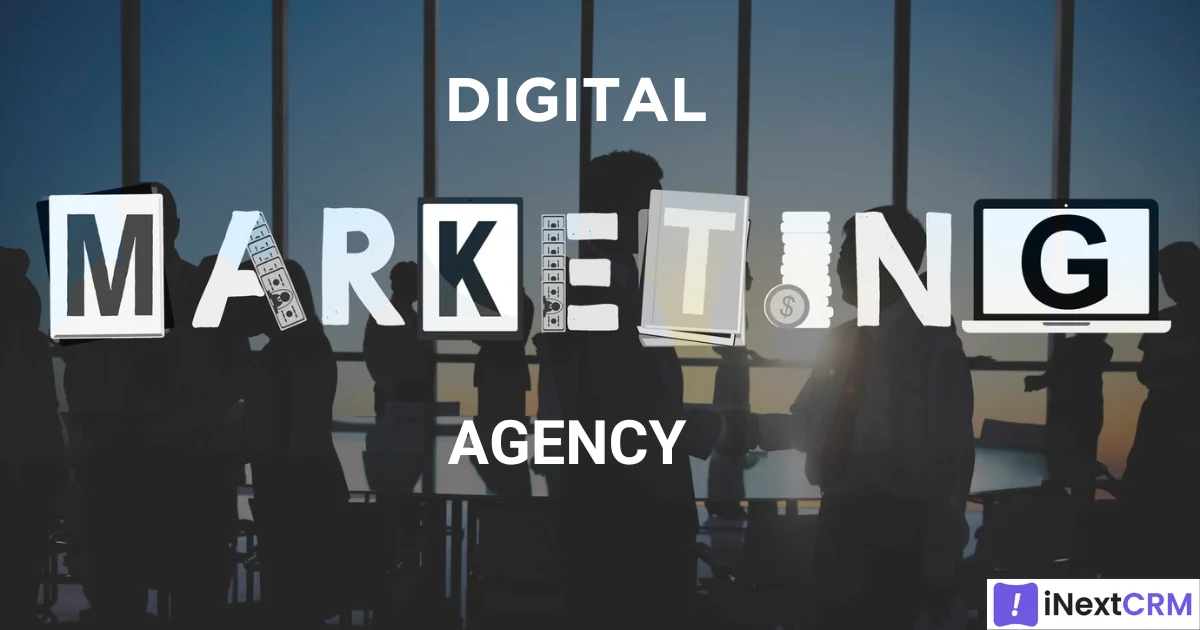 Before diving into the nitty-gritty of launching your digital marketing agency, it's crucial to comprehend what digital marketing truly entails. Digital marketing refers to the utilization of digital channels, platforms, and technologies to promote products, services, or brands. It encompasses a myriad of strategies, including:
Search Engine Optimization (SEO): Optimizing websites to improve their rankings in search engine results.
Pay-Per-Click (PPC) Advertising: Managing and optimizing paid advertising campaigns, like Google Ads and Bing Ads.
Social Media Marketing: Leveraging social media platforms to engage with and influence the target audience.
Content Marketing: Creating and disseminating valuable and relevant content to attract and retain customers.
Email Marketing: Sending tailored email campaigns to nurture leads and maintain customer relationships.
Mobile Marketing: Tailoring marketing strategies for mobile devices to reach on-the-go consumers.
Digital marketing enables businesses to connect with their target audience through various online channels, including search engines, social media platforms, websites, mobile apps, and email. It also provides businesses with the ability to track and measure their marketing efforts, allowing data-driven decision-making and improved Return on Investment (ROI). In today's digital age, digital marketing is an indispensable component of any company's overall marketing strategy.
Why Start a Digital Marketing Agency?
The rationale behind establishing a digital marketing agency is multi-faceted and brimming with potential benefits:
High Demand: The ever-increasing need for digital marketing services is a result of businesses striving to establish their online presence and reach their intended audience effectively.
Scalability: Digital marketing agencies can effortlessly scale their operations to meet clients' growing requirements without incurring substantial overhead expenses.
Flexibility: Operating a digital marketing agency offers the flexibility of working from anywhere, at any time, as long as you have an internet connection. This makes it an attractive option for those seeking remote work opportunities or a flexible work schedule.
Low Overhead Costs: Unlike traditional brick-and-mortar businesses, digital marketing agencies necessitate minimal overhead costs, such as rent, utilities, and office equipment.
High-Profit Margins: Digital marketing services often yield high-profit margins, providing the potential for substantial returns on investment.
Continuous Learning: In the ever-evolving digital marketing landscape, you'll always be at the forefront of the latest trends, technologies, and best practices, ensuring your skillset remains fresh and valuable.
Creativity Unleashed: Digital marketing offers a plethora of creative opportunities, from designing captivating websites and social media content to creating engaging ad campaigns and email newsletters.
In summary, commencing a digital marketing agency can lead to a lucrative and fulfilling career. You'll have the chance to assist businesses in achieving their marketing objectives while remaining at the forefront of an ever-evolving and thrilling field.
The Costs of Starting a Digital Marketing Business
The initial costs of launching a digital marketing business can vary significantly depending on several factors, including the scope of services, geographic location, and the size of your team. Here are some key cost considerations:
Business Registration and Legal Fees: Registering your business and obtaining the necessary permits and licenses can incur legal fees.
Equipment and Software: You'll require computers, software, and various tools to run your business, such as email marketing platforms, social media management software, and project management tools.
Office Space and Utilities: If you opt for a physical office, you'll need to budget for rent, utilities, and office furnishings.
Marketing and Advertising: Promoting your business will require an investment in marketing and advertising, encompassing strategies like paid advertising, content marketing, and networking events.
Salaries and Benefits: If you plan to hire employees, you'll need to allocate funds for salaries, benefits, and other workforce-related expenses.
Training and Education: Digital marketing is in perpetual flux, so you must invest in ongoing training and education to remain current with the latest trends and best practices.
The total costs of starting a digital marketing business can span from a few thousand dollars to tens of thousands of dollars or more, contingent on your unique requirements and objectives. Formulating a detailed budget and comprehensive business plan before embarking on your venture is paramount to ensure you possess the necessary resources for success.
Essential Tools for Running a Digital Marketing Agency
Operating a flourishing digital marketing agency necessitates the use of an array of tools to facilitate project management, analyze data, automate processes, and deliver top-notch services to clients. Here are some indispensable tools for running a digital marketing agency:
Project Management Tools: Utilize tools like Trello, Asana, or Basecamp to manage projects, allocate tasks, monitor progress, and facilitate communication with your team and clients.
Analytics Tools: Employ analytics platforms such as Google Analytics, Kissmetrics, or Mixpanel to scrutinize website traffic, gauge conversion rates, and evaluate the efficacy of marketing campaigns.
SEO Tools: Enhance website rankings in search engines and monitor keyword rankings with tools like Ahrefs, Moz, or SEMrush.
PPC Advertising Tools: Manage and optimize pay-per-click (PPC) advertising campaigns through platforms like Google Ads, Bing Ads, or AdRoll.
Social Media Management Tools: Streamline social media posts, gauge engagement, and evaluate social media performance using tools such as Hootsuite, Sprout Social, or Buffer.
Email Marketing Tools: Forge and deploy email campaigns, track open and click-through rates, and segment email lists with tools like Mailchimp, iNextCRM, or Campaign Monitor.
Design Tools: Fashion graphics, edit images, and craft web pages with tools such as Adobe Creative Cloud, Canva, or Figma.
Communication Tools: Utilize communication platforms like Slack, Zoom, or Skype to facilitate seamless interaction between your team members and clients.
By integrating these tools into your workflow, you can streamline operations, enhance the caliber of your work, and generate superior results for your clients.
Barriers to Entry
While digital marketing is teeming with opportunities, several barriers to entry can challenge the success of new digital marketing agencies:
Intense Competition: The digital marketing sector is fiercely competitive, making it challenging for newcomers to establish a foothold. Well-established agencies with strong brands and extensive client rosters may have an advantage.
Financial Requirements: Launching a digital marketing agency demands substantial investments in equipment, software, and human resources. Assembling a comprehensive digital marketing toolkit can be financially daunting for newcomers.
Swift Technological Changes: The digital marketing landscape evolves rapidly, introducing new technologies and tools regularly. Staying abreast of these changes can be demanding for startups with limited resources.
Access to Talent: Recruiting and retaining adept digital marketing professionals can be demanding, particularly in competitive markets where experienced experts command high salaries.
Regulatory and Legal Complexities: Digital marketing is subject to an array of regulations and legal prerequisites, including data protection laws, anti-spam regulations, and advertising standards. Complying with these regulations can be intricate for novices in the industry.
Despite these challenges, a well-crafted business plan, a unique value proposition, and a differentiation strategy can empower new entrants to surmount these barriers and carve a niche for themselves in the digital marketing arena.
Key Steps To Start A Digital Marketing Company
If you're passionate about helping businesses succeed in the digital landscape, this guide will walk you through the key steps to establish and grow your own agency.
Research and Analysis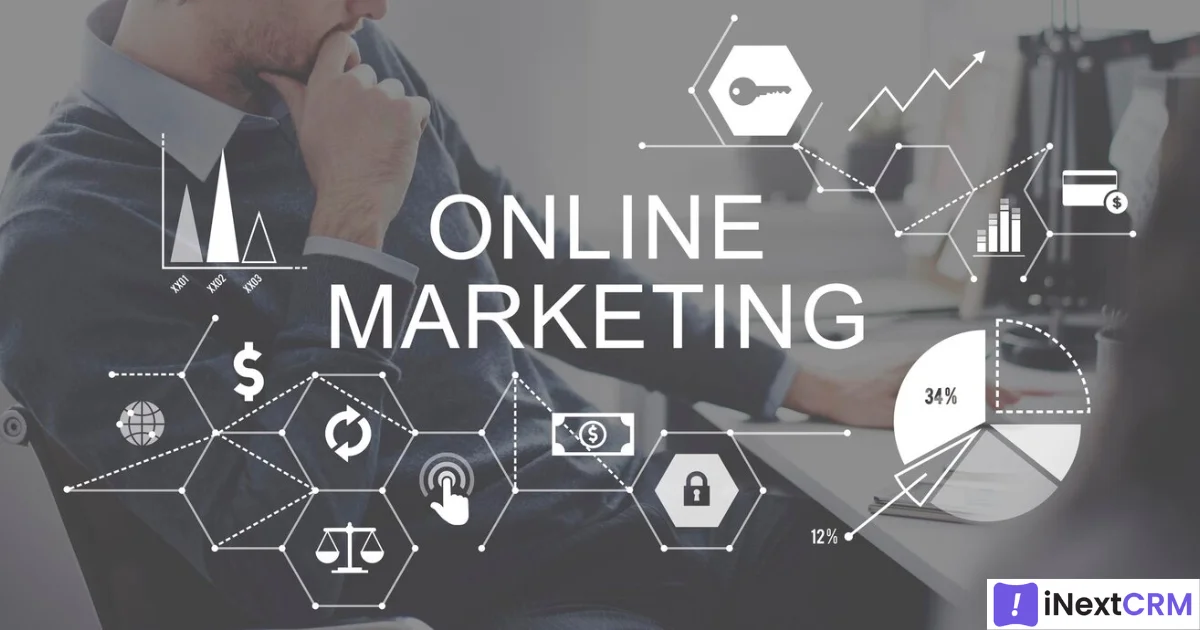 Before diving into the world of digital marketing, it's crucial to conduct thorough research and analysis. This step lays the foundation for your agency's success:
Identifying the Market: Keep an open mindset towards learning. Invest your time and money wisely by delving deep into the digital marketing industry. Utilize resources like books, online courses, and podcasts from industry experts. Unlearn cliches and be open to observational learning.
Analyzing the Competition: Once you've identified your target market, study your competitors. Analyze their strengths, weaknesses, and strategies. Look for gaps in the market that your unique services can fill.
Understanding the Target Audience: To create effective marketing strategies, understand your target audience's needs, preferences, and behaviors. Define your ideal client profile, conduct surveys, and analyze online behavior data.
Finding Potential Clients: Leverage your network, attend industry events, and create a professional online presence. Reach out to businesses through email marketing and social media outreach. 
Defining Your Niche
Niche specialization is key to setting your agency apart in the digital marketing landscape:
Explanation of Different Areas: Digital marketing encompasses various areas, including SEO, PPC advertising, social media, email marketing, and more. Understand these areas to make an informed choice.
Choosing Your Specialization: Based on your expertise and interests, choose your specialization. For example, if you excel in SEO, focus on improving search engine rankings for your clients.
Considering Your Strengths and Interests: Ensure your chosen niche aligns with your strengths and interests. This keeps you motivated and helps you deliver high-quality services.
Identifying the Services You Will Offer: Once you've selected your specialization, define the specific services you'll provide. For instance, if you're an SEO specialist, offer services like keyword research, on-page optimization, link building, and analytics reporting.
Developing a Business Plan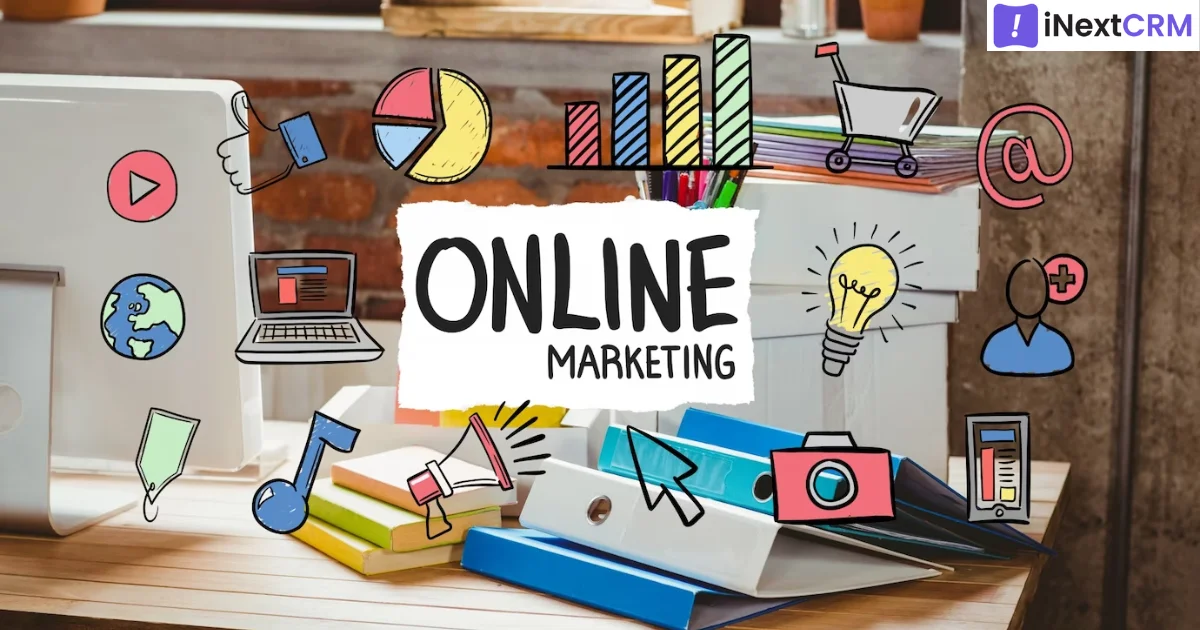 A well-structured business plan is your roadmap to success:
Purpose of a Business Plan: Set clear goals and aim for SMART objectives (Specific, Measurable, Aspirational, Realistic, and Time-bound).
Key Components of a Business Plan: Include an executive summary, company description, market analysis, services and pricing, marketing strategy, and financial projections.
Choosing the Right Business Model: Consider different models like flat rate, commissions, or hourly rates, based on your services and client needs.
Tips for Creating an Effective Business Plan: Conduct thorough research, keep it concise, use data and metrics, and seek feedback from professionals.
Building a Team
Assembling the right team is essential for delivering top-notch digital marketing services:
Key Roles in a Digital Marketing Company: Identify roles such as account managers, digital marketers, content creators, designers, web developers, and SEO specialists.
Identifying the Skills and Experience Required: Tailor your team's skills to your niche and goals.
Recruiting and Hiring Employees: Clearly define job requirements, use job boards and networking, conduct interviews, and review portfolios.
Outsourcing vs. In-House Team: Weigh the pros and cons. In-house teams offer control, while outsourcing provides access to expertise. 
Establishing Your Online Presence
Your online presence is your agency's face to the world:
Importance of a Professional Website: Your website should be user-friendly and showcase your services and portfolio.
Creating Social Media Accounts: Build profiles on platforms that align with your niche and target audience.
Other Online Profiles to Consider: Utilize platforms like Google My Business and Yelp for improved visibility.
Best Practices for Branding and Design: Maintain consistent branding, use visually appealing design, and ensure your site is mobile-friendly. 
Building Your Portfolio
A strong portfolio showcases your expertise:
Importance of a Strong Portfolio: Use it to demonstrate success stories and examples of your work.
Creating Case Studies and Success Stories: Include metrics and data to support your achievements.
Demonstrating Expertise in Your Niche: Highlight projects that showcase your expertise and the unique value your agency provides.
Tips for Showcasing Your Work: Use high-quality visuals, describe challenges and solutions, and regularly update your portfolio. 
Setting Your Pricing
Pricing your services requires careful consideration:
Factors to Consider: Think about service value, complexity, time, and profit margins.
Choosing the Right Pricing Model: Options include hourly rates, project-based pricing, and retainer-based pricing.
Competitor Analysis and Market Rates: Research competitors and market rates to set competitive prices.
Strategies for Maximizing Profitability: Offer service packages, incentivize long-term contracts, and regularly review and adjust pricing. 
Marketing Your Company
Marketing is essential for business growth:
Importance of Marketing Your Business: Effective marketing generates leads, attracts clients, and builds your brand reputation.
Networking and Building Relationships: Attend events, join professional organizations, and reach out to potential clients to build trust.
Leveraging Social Media and Other Channels: Utilize platforms, advertising campaigns, email marketing, and SEO to reach potential clients.
Conclusion
Embarking on the journey of launching your digital marketing agency in 2023 is an exciting and promising endeavor. With the digital marketing landscape continuing to evolve and businesses increasingly seeking to bolster their online presence, your agency can play a pivotal role in helping them achieve their marketing goals.
Remember, success in the digital marketing realm demands dedication, a thirst for knowledge, adaptability, and a passion for creativity. As you navigate the competitive landscape, continuously hone your skills, and provide exceptional service to your clients, you'll be well on your way to building a thriving digital marketing agency.
Starting your own digital marketing agency is a journey that requires dedication, expertise, and continuous learning. The digital landscape is ever-evolving, and staying updated is crucial.
In conclusion, 2023 presents a promising landscape for digital marketing agencies. By following these steps, you can establish a successful agency and help businesses thrive in the digital world. So, take the leap, work diligently, and pave the way for your own digital marketing agency's success.
Your journey begins now – embrace the dynamic world of digital marketing, and let your agency flourish in the digital age.
For CRM Solutions or Business Automation Services, feel free to reach us at biz@inextcrm.com or call/WhatsApp at +91-7506506672.